Supervision and Appraisal PowerPoint Presentation, PPT - DocSlides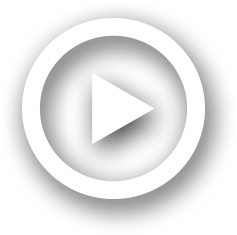 Description
CVS 23.11.16. Morton Community Centre. www.ivitalearning.co.uk. Objectives of today. By the end of the session you will:. Be able to identify good practice in supervision and appraisal. Have explored some frameworks for making them transparent and supportive for staff. ID: 526109
Embed code:
Download this presentation
DownloadNote - The PPT/PDF document "Supervision and Appraisal" is the property of its rightful owner. Permission is granted to download and print the materials on this web site for personal, non-commercial use only, and to display it on your personal computer provided you do not modify the materials and that you retain all copyright notices contained in the materials. By downloading content from our website, you accept the terms of this agreement.
Presentations text content in Supervision and Appraisal
Slide1
Supervision and Appraisal
CVS 23.11.16Morton Community Centre
www.ivitalearning.co.uk
Slide2
Objectives of today
By the end of the session you will:Be able to identify good practice in supervision and appraisalHave explored some frameworks for making them transparent and supportive for staffReturn to work more confident and competent in the processes of supervision and appraisal
www.ivitalearning.co.uk
Slide3
Finding out more about each other
Please work in groups of three and find out the following:Name and job role of each person in the groupFind out how many people each person appraises/supervisesTheir best and their worst experience of either supervision or appraisal (could be as the one carrying it out or the one being appraised/supervised)After about 10 minutes please introduce your group to everyone else
www.ivitalearning.co.uk
Slide4
Appraisal – the 3-part process
PreparationWho needs to know what?DiscussionBetween both parties – not you talking at them!Follow-upSupport and review
www.ivitalearning.co.uk
Slide5
Supervision – a definition
An accountable process that supports, assures and develops the knowledge, skills and values of an individual, group or team.The purpose is to improve the quality of their work to benefit the client/customer/service user
www.ivitalearning.co.uk
Slide6
Constructive feedback
Start with something positiveBe specific – with good points and areas to be improvedOffer alternativesPick up on behaviour – not personalityAgree any further training or development neededEnd with something positive
www.ivitalearning.co.uk
Slide7
6 phases of the supervision process
Set agenda, agree contract, be in a suitable environmentDiscussion about experience – what has been happeningReflection – what was the experience like for all partiesAnalysis – seek to understand, ask why, ask what, look for meaningAction plan – agreeing what to do next, what to try nextPut plan into action – be ready to review at next supervision meeting
www.ivitalearning.co.uk
Slide8
Fast Forward Training and Consultancy identified three main elements:
Accountability and managementProfessional developmentEmotional and supportive
www.ivitalearning.co.uk
Slide9
www.ivitalearning.co.uk
What sort of activities might be associated with each circle?
---