Teen Martial Arts Classes.pdf PDF document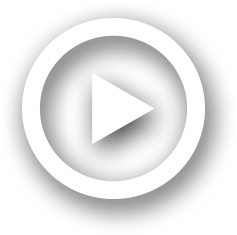 Description
Our Teen's martial arts classes will launch with 4 classes a week. We will offer the Teens Program at 4pm Tuesday, Wednesday, Thursday and then at 1pm on Saturday. We all know they're going to sleep in, but they might as well get some activity after that! http://www.mnkali.com/mkg-teens-progra.... ID: 662818
Embed code:
DownloadNote - The PPT/PDF document "Teen Martial Arts Classes.pdf" is the property of its rightful owner. Permission is granted to download and print the materials on this web site for personal, non-commercial use only, and to display it on your personal computer provided you do not modify the materials and that you retain all copyright notices contained in the materials. By downloading content from our website, you accept the terms of this agreement.
Presentations text content in Teen Martial Arts Classes.pdf
http://www.mnkali.com/ Reasons Why Kids Martial Arts Classes Are Beneficial For Kids and Teens Many parents think martial arts promote violence which is completely wrong. Actually martial arts help teach self - discipline, self - defense and socialization skills. In fact, children who are born with disorders such as attention - deficit/hyperactivity disorder (ADHD) doesn't have self - control and concentration skills and according to some reports, martial arts has brought great success in those children by developing these skills in ADH D kids. Martial arts help to t rain your mind and body to act as one and children who g et involved in martial arts get many benefits in several areas of life. So, if you are looking for best Kids Martial Arts Classes for your children then joining them in the Minnesota Kali Group is the perfect solution. Minnesota Kali Group is the most reputable martial arts training institute and has classes in Kali, JKD, Thai Boxing, Brazilian Jiu - Jitsu, Filipino Boxing, and Yoga and your child will be learning from the highest level instructors in the world. Your child can also take advantage of our free trial week of classes in a most fun and relaxed atmosphere as we believe that if the studen ts are having fun then they can learn much faster and will stick with it longer. Fitness and wor kout plays a vital role to all the martial arts classes and movements like jumping jacks, pushups and stretches often challenge your child's muscles and cardiov ascular system and helps your child for being flexible, toned and physically fit. http://www.mnkali.com/ Self - defense is the main cornerstone of the entire martial arts program and defending yourself against an assailant is an empowering feeling. Our martial art training inclu des teaches your child street - smart techniques to help avoid problems altogether and your child will learn to defend himself or herself in a variety of different ways. Karate and judo can be beneficial for your teen in several ways and if you want you're t een to gain some basic self - defense or self - discipline skills then joining them in Teen Martial Arts Classes at Minnesota Kali Group is the excellent choice. Minnesota Kali Group can be a great tea ching tool for your teen and offer many physical and mental health benefits such as improved muscle strength, improved physical fitness, flexibility, better balance, higher self - esteem and more discipline. If your child isn't interested in sports then mart ial arts can be a great physical outlet for a teen and your teen can set goals and accomplish goals such as mastering the new moves and techniques and earning the next color belt. Many parents worry about the risk of injuries during training but by enrolli ng in a professional martial arts training institute like Minnesota Kali Group, you no need to worry about the risk of injuries. All our instructors are well trained and take appropriate precautions to reduce the risk of injury. For more details to know about Minnesota Kali Group please visit our website here: http://www.mnkali.com/ .
---