2017 AAMP SPONSOR KIT Webinars PowerPoint Presentation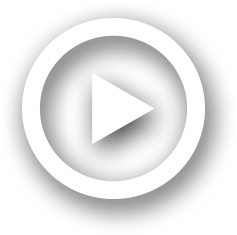 Description
Regional Lunch 'n Learns. Annual AAMP Conference | . September . 14, 2017, MILLENIUM BILTMORE, LOS ANGELES. WHAT IS AAMP. ?. The Association for Audience Marketing Professionals (AAMP) connects and cultivates the professional community of audience developers and subscription marketers at multi-p.... ID: 755513
Embed code:
Download this presentation
DownloadNote - The PPT/PDF document "2017 AAMP SPONSOR KIT Webinars" is the property of its rightful owner. Permission is granted to download and print the materials on this web site for personal, non-commercial use only, and to display it on your personal computer provided you do not modify the materials and that you retain all copyright notices contained in the materials. By downloading content from our website, you accept the terms of this agreement.
Presentations text content in 2017 AAMP SPONSOR KIT Webinars
Slide1
2017 AAMP SPONSOR KITWebinarsRegional Lunch 'n LearnsAnnual AAMP Conference | September 14, 2017, MILLENIUM BILTMORE, LOS ANGELES
Slide2
WHAT IS AAMP?The Association for Audience Marketing Professionals (AAMP) connects and cultivates the professional community of audience developers and subscription marketers at multi-platform media brands. AAMP's mission is to foster best practices and professional networking through webinars, regional events and its signature annual conference. Originally established in 1976 as the WFMA (Western Fulfillment Management Association, Inc.), it is one of the leading organizations for audience marketing professionals in the US.
Slide3
WHO ARE AAMP MEMBERS?AAMP members represent successful B2B and B2C media companies like Grand View Media, BNP, UBM, Dwell, San Diego magazine, Sandow and Scranton Gillette Communications.Our members are mid- and high-level audience marketers with purchasing authority—59%
of our members are senior decision-makers.
616 active qualified media members
935 LinkedIn group members
23% are owners/publishers/presidents/CEOs
36% are VPs/directors27% are managers4% are coordinators14% are others in the field, including consultants
Slide4
" I really appreciated the opportunity to connect with other audience development professionals - it's great to know that others are dealing with the same issues regarding circulation and bounce ideas around for how to move forward in a quickly changing industry."– Stephanie Cheng, Director, Audience Development, Los Angeles Business Journal
Slide5
WebinarsDO YOU HAVE A GREAT SUCCESS STORY TO SHARE? AAMP webinars are an affordable stage from which to introduce your company's services and show what you have to offer. We recommend that you include a client as a co-presenter—our members appreciate hearing from one of our own.In the best spirit of content marketing, we also ask that you use this opportunity to educate, not to deliver a commercial.
35 to 80 qualified leads, including all contact information and qualifying demographics
Brand presence in AAMP's registration campaign
Brand presence in archived webinar, available for 12 months after broadcast
Leads from viewers of archived material provided on request
Post-event coverage and promotion to AAMP's membership and social media audienceProfessional, seamless platform from industry leader TalkpointRate: $1,400Contact John Brooks, jbrooks@bpaww.com
Slide6
Regional Lunch 'n LearnsLOCAL NETWORKING – MAKE CONTACTS, SHARE WAR STORIESFor the last several years, AAMP has held regional Lunch 'n Learn meetings in San Francisco and Chicago. This year we plan to repeat our very successful Chicago event. Lunch 'n Learns feature an expert speaker with lots of interaction from the regional audience of audience marketers. This exclusive sponsorship is a low-cost, efficient way to reinforce your brand's standing in a regional market.
Rate: $1,900
Slide7
AAMP Annual ConferenceSTYLISH NEW VENUE in 2017!Be One of Just 24 Sponsors to Participate. September 14, 2017 * Millenium Biltmore
506 South Grand * Los Angeles
"AAMP Conference and AAMP are both very important to the media industry," notes John Brooks, AAMP past President and Director of Marketing, BPA International. "It's a unique and established resource for networking, education, recruiting and promoting best business practices for our community."
AN ALL-VOLUNTEER EVENT
AAMP Conference 2017 is planned and produced by AAMP's all-volunteer Board of audience marketers and other professionals. AAMP itself is a not-for-profit professional association. 
Slide8
AAMP Annual ConferenceHIGHLIGHTSAttendees are primarily from states West of the Mississippi—states that are grossly underserved by other industry conferences and educational forums.Both consumer and B2B marketers attend, from small, medium and large media companies.Multiple networking opportunities are scheduled to encourage attendees to meet sponsors one-to-one
.
Roundtables encourage informal sharing of expertise among professionals.
Recent keynoters have included
Alex Ford
, CEO, Praetorian Digital, Marion Minor, EPG Media & Specialty Information … Michael Marchesano, Connectiv/SIIA …. and Michela O'Connor Abrams of Dwell.
Slide9
AAMP Annual ConferenceHIGHLIGHTSBetween eight to 10 classes, roundtable sessions and panel discussions are presented by industry experts in one day of education and networking.2016 presenters included April Deutmeyer, Scranton Gillette Communications; Anna Magzanyan
, LA Business Journal; Sean
Makamura
, AFAR Media; Carl Landau, Niche Media; Audrey Congleton
, 5280 Magazine; James
Pellizzi, Layer One Media; Praveena Khatri, Swiftype; Delicia Poole, Grand View Media; Andrew Strasser, California Marketing; Lee Hacohen, ON24
Slide10
2016 CONFERENCE ATTENDEESRepresentatives from these media companies attended the 2016 Conference.BNP Media * Creative Age * Northstar Travel Media * 1105 Media * WATT Global Media * Lumina Media * Scranton Gillette * AC Business Media * Bobit Business Media * 5280 Publishing * The Hollywood Reporter * Pacific Coast Business Times * UBM * LA Business Journal * AFAR Media * Grand View Media * North Coast Media * Red Bull Media House * DATAVERSITY * Forrester Media * BNI Building News
"
I value this conference because it's an opportunity to meet serious suppliers who understand the industry in a relaxed, relatively intimate setting."
– Nicole Fromm,
Worship Leader Magazine
Slide11
Sponsorship Opportunities for Every BudgetAAMP Partner Level – Get face to face with key members of the audience marketing communityExhibit hall table Logo on all AAMP Conference promotional material (website, brochure, eblasts, event signage)Business card size ad in conference handbook
One
free registration for your company representative ($199 value), plus up to two discounted registrations for $75
Combine any conference sponsorship option with a webinar sponsorship, and you'll save $400 off the basic webinar sponsorship rate.
Premier Partnership Level -
Get year-round exposure by upgrading your sponsorship by just $500One complimentary dedicated email blast, plus additional use of email list at affordable rates or exchange – this benefit is exclusive to Premier PartnersCompany logo on website's "Premier Partner" banner – runs on all pages of audiencemarketing.org through September 2018.
Free VIP passes to AAMP Conference 2017
to reward your best customers or prospects
Two free AAMP Conference
2017
registrations for your company representatives plus up to two discounted registrations for $75
each
Medium box size ad in conference handbook
Plus these benefits of the
AAMP Partner
level – exhibit area
table, logo
on AAMP promotional
material
Slide12
Reserve Today!EXCLUSIVE SPONSORSHIPS 
Basic
Conference Package
Lunch 'n Learn
Sponsor – must purchase a conference sponsorship to qualify for package price.
$1,900
$
1,500
Webinar
Sponsor
– must purchase a conference sponsorship to qualify for package price.
$
1,400
$1,000
ANNUAL CONFERENCE
Premier Partner
AAMP Partner
Basic Tabletop Sponsor - 3 x 3 table top display.
$
1,650
$1,100
Keynote Luncheon Sponsor - Your logo on the presentation screen during the luncheon and on all table signs in the dining room.
$2,695
$2,195
Breakfast Sponsor - Make points with attendees by sponsoring the continental breakfast. Company logo on breakfast sponsor sign.
$
2,475
$1,925
Name Badge Sponsor - Get your company logo on attendee name badges.
$
2,475
$1,925
Prize Sponsor - Raffle prizes are awarded to attendees during the luncheon and cocktail party. Your logo on prize sponsor
sign;
your representative assists in give-away
$2,035
$
1,485
Handbook
Sponsor - Your company logo will be featured
prominently on
the handbook cover.$2,035$1,485Head Shot Sponsor - You get to distribute professional headshots taken by professional photographer during post-event cocktail party to participating attendees$2,035$1,485Wi-Fi Sponsor - Your company handle used as wi-fi access code$2,035$1,485
Slide13
Reserve Today!ANNUAL CONFERENCEPremier Partner
AAMP Partner
Networking
Break Sponsor - Your logo on sponsor sign at two
30-minute refreshment breaks during the event.$2,035
$1,485
Session Room Sponsor - Your logo featured on all session schedule signs at the entrance of each
classroom & at room's cell
phone charging station
$2,035
$1,485
Cocktail Reception Sponsor - Sponsor the closing networking cocktail party; your logo on drink tickets. Your fee includes the cost of cocktails.
$2,035
$1,485
Parking Sponsor - A uniquely LA opportunity - Validate attendees' parking tickets at your table display.
$2,035
$1,485
Water Bottle Sponsor - Your logo on custom-labelled water bottles for all session rooms. Sponsorship includes cost of water.
$2,035
$1,485
Tote Bag Sponsor - Provide 200 tote bags with your logo to hand out to attendees upon registration.
$
1,815
$1,265
Digital Brochure Sponsor – Digital brochure is used on website and in various event promotions. You provide digital production services
$
550
N/A
Brochure Sponsor – You provide printing and mailing services. AAMP pays postage
.
$
550
N/A
Slide14
For more information, contact a member of the AAMP Sponsorship Committee.BARBARA SHEPHERD – VP Sponsorship bshepherd@creativeage.comANGIE DE LEON angie@pcspublink.comMEG CLARK mclark@circspecialists.com ANTOINETTE SANCHEZ-PERKINS asanchez-perkins@northcoastmedia.net
LINDSAY PULLIN subscsriptions@pfsmag.com
JOHN BROOKS –
webinar sponsorships
jbrooks@bpaww.com
---