Crystal Reports PowerPoint Presentation, PPT - DocSlides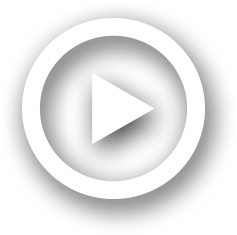 Description
Jacob Grogan. Crystal Reports and Why It's Useful?. ". Crystal . Reports is a popular Windows-based . report . generation . program that . allows a . user to . create reports from a variety of data . ID: 153414
Embed code:
Download this presentation
DownloadNote - The PPT/PDF document "Crystal Reports" is the property of its rightful owner. Permission is granted to download and print the materials on this web site for personal, non-commercial use only, and to display it on your personal computer provided you do not modify the materials and that you retain all copyright notices contained in the materials. By downloading content from our website, you accept the terms of this agreement.
Presentations text content in Crystal Reports
Slide1
Crystal Reports
Jacob Grogan
Slide2
Crystal Reports and Why It's Useful?
"
Crystal
Reports is a popular Windows-based
report
generation
program that
allows a
user to
create reports from a variety of data
sources with
a minimum of written
code."
(techtarget.com)
Developed
by Seagate Software, Crystal Reports can access data from
databases
and can integrate data from multiple databases within one report
using Open
Database
Connectivity
This means that SAP Crystal Reports can access any data from any application
Examples-Microsoft Access, SQL Server,
ect
…
Slide3
What is Crystal Reports?
Crystal Reports is a business intelligence reporting tool offered by
SAP
"IT
professionals, report authors, and developers have been using SAP Crystal Reports software for almost two decades to create
powerful, user friendly reports"
It's Purpose?
To allow a user to easily create a report using data from a broad range of database types
Can create simple as well as complex reports
Typically used in small businesses
Slide4
Features & Benefits of Crystal reports
Features:
The Intuitive design of the Crystal reports interface allows the user to easily find and manipulate data to create a report
This ease of use allows any worker any of the functional areas of the business to run reports
Crystal reports also has a broad range of data sources which include:
Native, ODBC, OLE DB, and JDBC
Connected to OLAP, Web services, XML, enterprise data sources and salesforce.com
Slide5
Features & Benefits of Crystal reports…cont.
Powerful report delivery options
Crystal Reports allows users to select which their preferred language and format of their report
New support in Excel
exporting
This allows data to be exported into a single excel worksheet
Mobile Support
Also, Crystal reports provides users with Interactive
reports are now available through
mobile
devices.
Crystal Reports is Windows 7 compatible
Slide6
Reporting to the Web
In Crystal Reports you are not limited to only creating reports, reports can be published in many different formats which include but are not limited to Microsoft Word, Excel, E-mail and over the Web.
Web reporting lets other members of your workgroup view and edit a shared report over the internet via web browser.
By Crystal Reports supporting user editing over the web, It makes reporting accessible to users virtually anytime. This feature can increase work productivity immensely.
Slide7
Crystal Reports basic toolbar Features
Similar to the Microsoft office suite, Crystal Reports has a toolbar that is very easy to use. Crystal reports has basic formatting such as:Bold, Italic, Underline, and alignment Crystal Reports also has useful data reporting tools such as:Database expert, text box, filter, group, and sort functions
Slide8
SAP Crystal reports pricing
Crystal Reports costs: $495.00
Upgrade to Crystal Reports costs: $295.00
Crystal Reports XI Developer Full Product costs: $595.00
SAP
Crystal Server Full Product, 5 named user
licenses costs: $2,495.00
Slide9
Conclusion
Overall, Crystal reports is an inexpensive reporting tool that can be easily integrated into a business because of its compatibility to many applications and intuitive reporting functions.
Crystal Reports can be connected to a wide variety of databases with little effort from the user. Also, because this software is windows compatible it makes Crystal
R
eports an ideal candidate for business integration.
With mobile support, report editing via web browser, and many publishing formats, Crystal Reports has proven to be a productive tool for businesses and is a great way to make a business more efficient.
Slide10
References
http://www.qbssoftware.com/products/SAP_Crystal_Reports/overview/_
prodcrysrep
techtarget.com
http://www.crystalreports.com
/
http://
store.businessobjects.com
SAP Crystal Reports 2013 User Guide
---