PAWS TO Shop Retail Customer service PowerPoint Presentation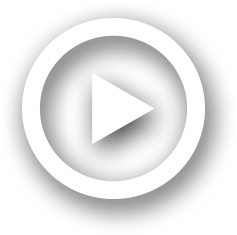 Description
PAWS TO Shop Retail Customer service Specialist Training 3100 Cherry Hill Road | Ann Arbor, MI | 48105 (734) 662-5585 | www.hshv.org The Plan for Today Overview of the Retail Department Duties and Expectations of Specialist Role ID: 767958
Embed code:
Download this presentation
DownloadNote - The PPT/PDF document "PAWS TO Shop Retail Customer service" is the property of its rightful owner. Permission is granted to download and print the materials on this web site for personal, non-commercial use only, and to display it on your personal computer provided you do not modify the materials and that you retain all copyright notices contained in the materials. By downloading content from our website, you accept the terms of this agreement.
Presentations text content in PAWS TO Shop Retail Customer service
PAWS TO Shop Retail Customer serviceSpecialist Training 3100 Cherry Hill Road | Ann Arbor, MI | 48105(734) 662-5585 | www.hshv.org
The Plan for TodayOverview of the Retail DepartmentDuties and Expectations of Specialist RoleCustomer Service TrainingA Typical ShiftStore Layout and Stocking 10 minute breakBreak into 2 groups to practice stocking and customer situationsWrap Up
Provide great customer service and have the proper tools/products available so that recent HSHV alumni can adjust comfortably to their new forever home. Mission Humane Society of Huron Valley | (734) 662-5585 | www.hshv.org
Other Benefit of having Paws to ShopFundraiser for the shelter!Proceeds benefit the shelter.
Fun Facts about Paws to ShopCompetitive Pricing: We are priced similarly to other pet stores in the area.Online store: www.hshv.org/store for HSHV wearables and a few pet productsPet Supplies Plus Partnership: Huron Pet Supply and the PSP in Travers Village and on Main St in AA sells HSHV branded merch so that 100% of the purchase benefits HSHV. They donate their time and space! Accepts special order requests: Due to the limited space in Paws to Shop not everything can be stocked. Therefore, many more things are available and can be ordered if requested.
Other Retail Volunteer AssignmentsPaws to Shop on TourPaws to Shop Inventory Paws to Shop HelpOther potential openings may develop
Retail Customer service SpecialistExpectations and Duties
ExpectationsGreet every customer who enters P2SOffer friendly assistanceMaintaining store appearance (stocking and facing)
Shift DetailsTypically on Love Train Weekends, Evenings, and WeekendsNOT task focusedNeed to work independently using toolsShifts are based on adoptions trends from prior yearDown time tasksWe are a team!
Have Fun!!!! In this assignment you get to see so many happy endings! Have fun talking to adopters about their new pet!
10 Principles of Customer Service10/4 Rule: Make eye contact at 10 feet. Say hello at 4 feet! Talk, listen and identify needs. Assist them – accurately, politely, and enthusiastically. Have fun! Help customers understand our systems.
10 Principles of Customer Service (cont.)Educate. Know how to apologize and get the problem fixed. Give more than expected – GO THE EXTRA MILE! Get regular feedbackTreat internal customers well.
Customer Service TipsYou don't need that.That is not a recommended item, but you are welcome to treat your new pet to it. ORSuggest something that would be more appropriate. What NOT to doRecommended
Customer Service Tips You should go to _____ pet store instead.You may find _____ item at ____ pet store, but I suggest that you grab some essentials here so your pet is set until you get a chance to get there. Our prices are competitive, often lower on essential items. Also, the proceeds help the other furry friends still here at the shelter.What NOT to do Recommended
A typical shiftStart by walking the storeGreet and assist customersStock and face productCustomers come first!!! Evaluate busynessObserveAdoptions DeskConeysAdoptablesDown TimeDusting and detailed stocking
Store LayoutChanges frequently so it's important to reacquaint yourself at the beginning of each shift
Tools for providing great customer serviceEssential Supplies List: Hanging in the shopAdoption CounselorsPeers/Customers: Learn from others' experiences. Computers: Welcome to use the computers in the coneys to look up something for a customer Packaging: Read product information
Adoption CounselorsHumane Society of Huron Valley | (734) 662-5585 | www.hshv.org Adoption Counselors (staff and volunteers) have more detailed information about the adopted animals and might be able to suggest items that are more suited for the animal's needs. Therefore, some items may return to the store after the meeting. We team up to ensure that the adopter leaves with the best tools for their new pet to adjust easily to their new home!
StockingStockingReplacing items purchased by customersImportant to wait to stock until after meeting in case things come backFirst In First Out: Perishable items are stocked so that things expiring first are in front Avoid overstockingDo not put too much on the hook as it will become frustrating to shop and often will make the store look unkemptCheck first for items in the cabinets under the fixture when encountering an empty hook. If all items are available space the display
FacingFacing/T-shirt FoldingPull things forward on the hookThis looks neater and will help avoid injuryChallengesThere is not a set place for the items in Paws to Shop. This makes it difficult to know where things should be. Do your best to put things back where they belong when we have children tornados come through. Remember things are generally organized by categoryT-shirts are organized by cut and then sizeSmallest on top -> Largest on BottomUse the t-shirt folding board during downtime
Noteworthy ProductsSoft-sided Cat Carriers ->Dog Crates: These have pull tabs available to reduce loss and prevent customer injury. ID Tags: Tokens for the tag machine must be purchased first at the front deskCatnip Toys vs Regular Toys: These stored separately as some cats are allergic to catnip.
10 Minute Break Then Split into GroupsStore LayoutA Typical ShiftPractice StockingPractice FacingGreeting CustomersAssisting Customers Store TourCustomer Service Situations
Unlikely but potential challenges Loss of a pet: You may hear a sad story of an adopter who recently lost a pet. Less than ideal pet ownership: People have differing opinions. It is important to avoid judgement. Rude people: Remember that sometimes people have bad days and could not be very nice.
Shadowing and EvaluationPlease email Tawn (tawnh@hshv.org) if no longer interested Sign Up for a Shadowing Assignment Check for understanding Store layout Stocking expectations Customer service understanding Uses tools
Questions or concerns?Email Abby at abbyw@hshv.org
---