Running Start An opportunity to earn PowerPoint Presentation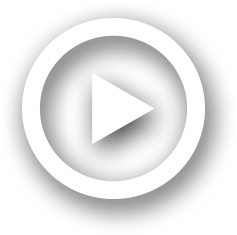 Description
College Credit . and . High School credit . at the same time. . Requirements:. Must be a high school junior or senior to participate. Must be enrolled in a public high school. Must pass an . Accuplacer. ID: 639001
Embed code:
Download this presentation
DownloadNote - The PPT/PDF document "Running Start An opportunity to earn" is the property of its rightful owner. Permission is granted to download and print the materials on this web site for personal, non-commercial use only, and to display it on your personal computer provided you do not modify the materials and that you retain all copyright notices contained in the materials. By downloading content from our website, you accept the terms of this agreement.
Presentations text content in Running Start An opportunity to earn
Slide1
Running Start
Slide2
An opportunity to earn
College Credit
and High School credit at the same time. Requirements:Must be a high school junior or senior to participateMust be enrolled in a public high schoolMust pass an Accuplacer test ($26.00) or qualify based on GPA, grades, test scores etc.Must meet all program deadlinesCost: Local school district pays the tuition up to 15 credits (based on credits approved on verification form) Students pay for books, class & student fees, and parking
What is Running Start?
Slide3
How does it work?
Students may attend RS full time or part time.
Students indicate an interest in Running Start in the spring.Students attend the information session at BC and complete all of the registration steps.Students schedule a meeting with the counselor to plan schedule in May. One 5-credit college course is equal to one year of the high school level course. Student must take district required classes (more on this later).
Slide4
Is Running start right for you?
Are you excited about academic challenges?
Do you consider yourself more mature than most high school students?Are you comfortable with diverse situations?Can you be assertive and ask for help on a large college campus?Have you done well in previous academic work?Are high school activities important to you?
Slide5
BENEFITS
of Running Start
Free college tuition!Advanced course work and academic challengeVariety in course selection (foreign languages, sciences, astronomy with a real planetarium, etc)Flexible schedule (can take up to 15 credits in each of 3 quarters)Develop independence Make connections with college facultyA new social environment
Slide6
Challenges of Running Start
Scheduling
challengesMust meet high school graduation requirements- specific classes required at BC as well.Parents have limited control Transfer credit issues- can be a problem at private schools and universities in other statesBooks, fees and transportation costs- can be a few hundred dollars per quarterFast paced (10 week classes= 1 full credit) and time demands of college studies
Slide7
More Challenges
State testing – Smarter Balanced ELA, Math and
BIO at Newport A new social environment and age diversityHarm to your college and high school transcript by doing poorlyMore and more classes are onlineConflicting vacations- different spring breaks, no Feb breakSports
Slide8
BC Running Start
Academic Policy
BC requires all students to maintain a 2.00 GPA ("C" average)If your GPA for one quarter is below a 2.00, you will be placed on academic probation. Running Start students who achieve below a 2.00 GPA for ANY TWO QUARTERS will become ineligible to participate in the program. 15 credit limit per quarteror ( 1.2 FTE) between NHS and BC.
Slide9
Newport
HS
classesHS FTEBCMin./Maxcredits0=0.0=15-151=0.18
=13-15
2=
0.36
=
10-12
3
=
0.54
=
7-9
4
=
0.72
=
5-6
5
=
0.90
=
3-4
6
=
1.0
=
0-3
7
=
1.0
=
0-3
8
=
1.0
=
0-3
Slide10
BSD Running
Start Policy
Students must enroll during the BC enrollment period during the spring prior to the first fall quarterAfter Newport starts, NO NHS classes will be dropped to accommodate RS. After BC starts, NO NHS classes will be ADDED for credit. Students must turn in signed BSD Running Start contract to counselor prior to enrollment. Students must make an appointment with his/her NHS counselor before each quarter's registration date (we may not be able to meet with you if you just show up).
Slide11
Next Steps….for NHS students
Attend
a BC info session Complete on-line running start application for BC by May 13Receive a BC id number & take the Accuplacer placement assessment or other options.Complete pre-orientation Canvas class Complete Enrollment Verification form and BSD Running Start Contract to NHS counselor & turn in to BC by May 31st for your fall quarter schedule.Attend future mandatory BC registration meeting. (May 19-June 17)
Slide12
Placement Options
Accuplacer
High school cumulative GPA of 3.0Smarter Balance ELA score of 3 or 4ELA and Math grades from Newport, see below (see your counselor for chart)ie.- American Lit, grade of B = English 101Ie.- AP Lang – score of 3 or grade of B= Eng. 101, score of 4 or 5 = Eng. 201
Slide13
Questions?
Contact your NHS counselor
BC website: http://www.bellevuecollege.edu/runningstart
---