US Army Criminal Investigation Command PowerPoint Presentation, PPT - DocSlides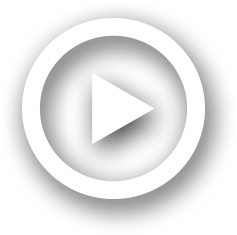 Description
Major Procurement Fraud Unit. Hartford Ct fraud resident agency. Many Faces of Fraud Seminar . 12 October 2017. SA Jesse Zander. Office: 860-233-8673. . Major Procurement Fraud Unit. Mission: . conduct criminal investigations into allegations of fraud associated with major acquisition programs to .... ID: 751854
Embed code:
Download this presentation
DownloadNote - The PPT/PDF document "US Army Criminal Investigation Command" is the property of its rightful owner. Permission is granted to download and print the materials on this web site for personal, non-commercial use only, and to display it on your personal computer provided you do not modify the materials and that you retain all copyright notices contained in the materials. By downloading content from our website, you accept the terms of this agreement.
Presentations text content in US Army Criminal Investigation Command
Slide1
US Army Criminal Investigation Command
Major Procurement Fraud UnitHartford Ct fraud resident agencyMany Faces of Fraud Seminar 12 October 2017SA Jesse ZanderOffice: 860-233-8673
Slide2
Major Procurement Fraud Unit
Mission: conduct criminal investigations into allegations of fraud associated with major acquisition programs to recover Army funds, insure the integrity of the Army procurement process, and deter future crimes in order to preserve Soldier Safety and Army Readiness.Frauds involving major systems acquisition contracts include the activities of contractors, consultants, and Army and DOD employees
Slide3
Detection
Internal Reviews and Audits Hotline Tips Proactive initiatives Outside Agency Referrals Registered/Open SourcesWhistleblowers / Qui Tam SuitsContracting Personnel
Slide4
Investigative Techniques
Undercover/Covert Task Force Operations Email/Phone Records Forensic Data Recovery/Examinations Financial Records Extradition
Slide5
Trends
Less military deployed=less military contract $$$ Accounting Frauds (cost-mischarging) "Steering Contracts" Exploitation of Public Trust Positions Bogus Small Business Status Claims Counterfeit Parts
Counter-proliferation efforts
Slide6
Fraud in Contracting
The supply of materials or services that do not conform to contract requirements, and which are supplied by means of intentional misrepresentations and/or concealment of material facts. False Statement/False ClaimsCost mischarging (Cost plus contracts)Defective Pricing/TINA violationNonconforming deliverablesProduct SubstitutionDefective Products Graft & Related CrimesImproper Sole Source Justifications & "steering" of contracts (Conflict of Interest)Bribery/Procurement Integrity Act violationsAcceptance of Illegal GratuitiesPost Employment RestrictionsMoney Laundering/Mail Fraud/Bulk Cash Smuggling
Wire Fraud
Slide7
Contract Award Indicators of Fraud
Acceptance of questionable bid (late/non-responsive/non-responsible) "Lost" bidsImproper Sole Source JustificationsImproper disqualificationVague specifications/evaluation criteriaContractor drafting Specs or SOW
Identical or similar bids from competitors (Bid Rigging)
Sudden, Unexplained
wealth
Contractor favoritism/favorable treatment over a period of time without
justification
Slide8
Post-Award Indicators of Fraud
COR/COTR approving a modification (Lead Agency Discussion) Items accepted that are of lesser value but contract cost is not reducedInvoices paid without signed receiving docs/DD250/MIRRUnapproved modifications
Large claims for additional work
Vague or no invoices to support costs/claims
Slide9
Historical Cases
Can cost lives, not just money-MARSOC Marines and K9 killed in fire caused by nonconforming electrical parts and substandard wiring in Afghanistan
Slide10
Recent MPFU Cases: Total Recoveries since 2015: 41 Million
Manhattan U.S. Attorney Files and Simultaneously Settles False Claims Act Lawsuit Against Defense Contractor and its President for Multi-Year Fraud Involving Sale of Defective Weapon Sights to U.S. Military and Other Agencies.
Slide11
Recent MPFU Cases
Independent Contractor in Afghanistan Sentenced to 48 Months For His Role in Offering $54,000 in Bribes to a U.S. Government Official.
Slide12
The Threat of Counterfeit Parts Integrated into U.S. Army Weapon Systems
Slide13
Harry Krantz & Bay Components Investigation Counterfeit Integrated Circuits & the Kiowa Warrior Helicopter
Slide14
Recent Investigative Focus
Buy American and Berry Amendment/DFARS Clause Preference for Certain Domestic Commodities
Slide15
Emails of Interest
Slide16
Remedies
Criminal Civil (recovery of funds back to Army)Contractual /Administrative (You Have The Power!)Not all bad contracting is Fraud!
Slide17
Contractual & Administrative Remedies
Termination for DefaultTermination for ConvenienceDisallowance of CostsRemoval from automated pay systemExtended WarrantiesWithholding PaymentsOffset of PaymentsPrice ReductionCorrection of Defect/Re-workRefusal to AcceptDenial of Claims
Slide18
CONCERNS ABOUT REPORTING FRAUD
What if I am wrong? My supervisor may be involved.It's none of my business (willful neglect) )Ways to avoid these concerns.I Believe this is happening right next to me
Slide19
Report it!
United States Army CID Major Procurement Fraud Unit 700 South Quaker Lane, Suite 65 West Hartford, CT 06110860-236-2140Link for the DOD IG Hotline Form:https://www.dodig.mil/hotline/submit_complaint1a.cfmPhone Number: 800-424-9098You can remain anonymous
Slide20
QUESTIONS ?
---