Angel Investing PowerPoint Presentation, PPT - DocSlides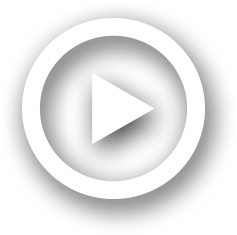 Description
Gary Kravetz . gary. @sbkravetz.com. Director, Central Coast Network. Tech Coast Angels. Angel investing is not new. What is an angel investor?. Anyone who makes a private investment in a company, typically a start-up. ID: 322336
Embed code:
Download this presentation
DownloadNote - The PPT/PDF document "Angel Investing" is the property of its rightful owner. Permission is granted to download and print the materials on this web site for personal, non-commercial use only, and to display it on your personal computer provided you do not modify the materials and that you retain all copyright notices contained in the materials. By downloading content from our website, you accept the terms of this agreement.
Presentations text content in Angel Investing
Slide1
Angel Investing
Gary Kravetz
gary
@sbkravetz.com
Director, Central Coast Network
Tech Coast Angels
Slide2
Angel investing is not new
Slide3
What is an angel investor?
Anyone who makes a private investment in a company, typically a start-up
Typically, but not necessarily, accredited:
$1 million in investable assets (not including value of primary residence) OR
$200K in income ($300K joint)
Often are entrepreneurs themselves
Angel groups provide a forum for evaluating investments and sharing risk
Friends, family & founders can be non accredited
Crowd sourced investor are new category of non accredited investors.
Slide4
How many potential accredited angel investors are there?
Source: http://
money.cnn.com/2011/05/05/pf/millionaire_rise/index.htm, Angel Capital Association, Cap Gemini/Merrill Lynch World Wealth Report 2001
Only ~7,000 members of angel groups (2009)
Slide5
EXAMPLE: Tech Coast Angels
Largest angel investing groupInvests in Southern California companies (mostly)Group negotiation, individual investment12-20 deals per yearTCA Invests in more than techHardware/SoftwareLife ScienceDigital MediaConsumer Products/ServicesCleanTech/IndustrialFinancial ServicesOther local angel networks include Maverick Angels. Pasadena Angels & Golden Seeds
5 TCA Networks
Slide6
Typical Angel Investing Process
Slide7
If you first meet an Angel at your screening, then you waited too long.
Entrepreneurs & Small Businesses need a network to thrive.
Get mentorship
from
local angel
investors
Local networking groups
805startups:
http://
www.meetup.com/805-Startups
SBStartups:
http://
www.meetup.com/startupsb
TCA-sponsored
e
vents
Quick Pitch (San Diego) & Fast Pitch (LA & OC)
Meetup Group (OC):
http://
www.meetup.com/techcoastangels
Mentoring opportunities
Small Business Development Center (
SBDC SCORE
www.sbscore.com
)
Slide8
A good PP pitch covers all of these…
The problem you solve
Market
size
Your c
ompany
&
products
Business
model
(how you make money & grow)
Team ( employees and advisors)
Competition (and why you win)
Barriers to
entry
Financial
projections
: sales, gross margins & EBITDA,
to
5
years
Amount you want to raise &
use of funds
Valuation
Exit price,
similiar
exits & potential acquirers
Slide9
Other initiatives from angels
Syndication
Cooperation among angel groups
Angel Capital Fund for Entrepreneurs (ACE) Fund
Invests where only
whereTCA
members invest
Don't have to be a TCA member to invest
Seed Track
For early stage companies with a missing piece
Investors commit up to $100K on the spot
30 day close.
Will come back for a larger TCA investment if
successful
Slide10
Other Investment Funding Sources
Friends
& family can invest if rules are followed.
Angel networks
looking for $100M+
sales potential
Venture
capitalist looking for $1B+ sales potential.
Equity crowd (non-accredited) funding is new
Strategic partners (suppliers,
etc
.
)might invest
Slide11
TCA deals
Funded in 2012 (18)
Active Life Scientific, Inc.
– (SB Panesis, $100K)
Cadence Biomedical, Inc. - ($75k, Berkus)
Cashie Commerce - ($650k, Moss)
Deal Current - ($100k, Lapin)
Emerald Logic - ($279k, Harbison)
Gemmus Pharma, Inc. - ($214k, Glezer)
Gridtest Systems - ($105k, Palter)
Health In Reach, Inc - ($70k, Sangster)
Lucirix
Inc. - SaaS licensing model with annual software contracts to hospitals (LA, Green, $110k)
mSIGNIA, Inc. - ($395k, Kleist)
Nanoogo - ($125k, Chan)
PageWoo - ($100k, Lapin)
PetPlay - ($20k, Jordan)
Sign
Now
- ($200k,
Berkus
)
Social Annex, Inc. - SaaS
based Platform
for Online Retailers to monetize social media
(Lapin
, $750k)
TranscribeMe - ($250k, Babajov)
trueRSVP Inc (dba Planana) - ($80k, Sangster)
ViroPan, Inc.
Wasatch Microfluidics, LLC - ($275k,
Israel
)
Continental
Wind Power - Mid-sized wind turbine
(SB,
Pikover, $1.25M)
Agilenano - Nanotechnology Based Energy Absorbing Material (SD, $200K) 
Phone Halo - Track your
belongings (SB
,
Panesis
, $90K)
2008- Make it Work (
SB )
Slide12Slide13Slide14Slide15
---