Communities Joined in Action PowerPoint Presentation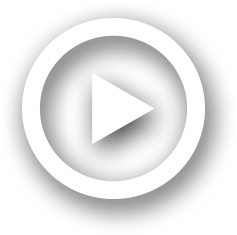 Description
2017 National Conference . Specialty Access for the Uninsured Program (SAUP). Betty . Ragalie . Project Director. Milwaukee Health Care Partnership. Specialty Access for the Uninsured (SAUP) Initiative . ID: 560818
Embed code:
Download this presentation
DownloadNote - The PPT/PDF document "Communities Joined in Action" is the property of its rightful owner. Permission is granted to download and print the materials on this web site for personal, non-commercial use only, and to display it on your personal computer provided you do not modify the materials and that you retain all copyright notices contained in the materials. By downloading content from our website, you accept the terms of this agreement.
Presentations text content in Communities Joined in Action
Slide1
Communities Joined in Action
2017 National Conference
Specialty Access for the Uninsured Program (SAUP)
Slide2
Betty Ragalie Project DirectorMilwaukee Health Care PartnershipSpecialty Access for the Uninsured (SAUP) Initiative
Removing Barriers to Specialty Care
for
the
Uninsured:
a
patient-centered approach
Slide3
Milwaukee Health Care Partnership
Launched in 2007, the
Milwaukee Health Care Partnership is a public/private consortium dedicated to
improving health care
for low-income, underserved populations in Milwaukee County, with the aim of
improving:
health outcomes,
reducing disparities,
and lowering the total cost of care.
Slide4
Goals
Secure adequate and affordable health insurance
coverage
for
all
Ensure timely and appropriate
access
to quality health care providers and
services
Enhance
care coordination
and navigation across the health care delivery
system
Improve
community and population health
through cross-sector collaboration
Slide5
Milwaukee County
956,406 total population22% live below the federal poverty level34% enrolled in Medicaid53% of children are covered by Medicaid10% uninsured4 Health Systems~ 25 Safety Net Clinics9 serve as primary care medical homes (FQHCs and free clinics)
Slide6
Issue:
Lack of access to specialty diagnostics and treatment for uninsured individuals served at safety net clinics.
Slide7
Before SAUP
Disparities in care for low-income Delay in specialty care until the condition was acute – send to EDInefficientMD 'phone a friend'Fragmented and costly care delivery "system"
Slide8
What did we do?
Specialty Access for the Uninsured Program (SAUP)Launched in 2012Model: Pair safety net clinics with health system partners for managed access to specialty care
Safety Net Clinics
Hospital System
Slide9
Specialty Access for Uninsured Program - SAUP
Goals:
Improve specialty care delivery and care management processes
Improve efficiency and effectiveness of care
Improve health outcomes
Decrease total cost of care
Target Population:
Approximately 16,000 Milwaukee County residents who:
Are established patients with a SAUP safety net clinic
Have income up to 250% of the Federal Poverty Level
Are unable to secure public insurance
Slide10
The safety net clinics identify eligible patients. The clinics provide primary care, medication access, benefit counseling, enrollment assistance, and navigation and social supports. The health systems each secure a network of specialists and provide inpatient and outpatient specialty services.  All usual and customary specialty consultation, testing and treatments are "covered" under SAUP, with no out-of-pocket cost to patients.Patients are referred for a single episode of care, and returned to the primary care provider for ongoing care management. Ongoing specialty access is also provided for individuals with chronic conditions.
SAUP Model
Slide11
Outcomes
10,851 referrals to specialty care have been made between 2012 - 2016, with a 93% show rate.
Top 3 specialty diagnostic categories for SAUP in 2015
Urology
Gastroenterology
Orthopedics
Slide12
Outcomes
Slide13
Anthony's Story
Slide14
Lessons Learned
Efficiencies: Financial eligibility screening
Conservative – review by medical director
Care coordination
Care in the safety net clinic setting
Supports screening – telemedicine
Accountable care system for the uninsured
Slide15
Critical Success Factors
Sponsorship – The PartnershipClinical leadership – clinical councilProject management and evaluation: grant funding, sustainability, board supportSAUP "coordinators" for each clinic and health system – single point of contact
"Improving transition care management is a critical success factor in patients being able to make their specialty appointments and receive high quality, timely health care
services."
John
Fangman
MD ,
Froedtert
and the Medical College of Wisconsin
Slide16
Looking Ahead
Adjusting to environmental changes with a nimble distributive methodologyRole of health information exchange in provider communication
"The Partnership, and especially the SAUP program, is a unique collaborative effort among traditional competitors who have worked together to improve care and reduce fragmentation. We have learned a great deal about process improvement and removing barriers to care, across the community."
Tom Jackson MD, Bread of Healing free clinic
Slide17
Questions?
Slide18
Thank You
Milwaukee Health Care Partnership
(
414) 585-
4923
www.mkehcp.org
Betty
Ragalie
bragalie@mkehcp.org
Slide19
---