October 2013 PowerPoint Presentation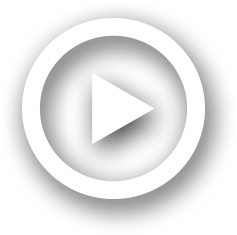 Description
Case Western Reserve University. Medical Scholars Program:. a proposal. Case Western Reserve University – Brazil Scientific Mobility Program. October 2013. Motivation for the CWRU-BSM Program. Brazil. ID: 396116
Embed code:
Download this presentation
DownloadNote - The PPT/PDF document "October 2013" is the property of its rightful owner. Permission is granted to download and print the materials on this web site for personal, non-commercial use only, and to display it on your personal computer provided you do not modify the materials and that you retain all copyright notices contained in the materials. By downloading content from our website, you accept the terms of this agreement.
Presentations text content in October 2013
Slide1
October 2013
Case Western Reserve University
Medical Scholars Program:
a proposal
Case Western Reserve University – Brazil Scientific Mobility Program
Slide2
October 2013
Motivation for the CWRU-BSM Program
Brazil
The Basic Science and Public Health Sectors are rapidly expanding
Med schools do not encompass basic science departments
Weaker tradition of physician scientists
Weak linkages to Brazilian or US institutions when students return home
USA
Medical students in the BSMP do not have an experience directly related to medical or basic research training
Slide3
October 2013
Objectives of the CWRU-BSM Program
To help develop the academic and research oriented physicians of Brazil's future
Provide early basic research or epidemiologic training to physicians in training
Provide better allocation of students to a med school curriculum
Provide opportunities to perform clinical rotations or exposure
Promote continuity of learning and research/clinical activities upon return to Brazil
Promote university-to-university and investigator-to-investigator relationships
Slide4
Program Structure
October 2013
CWRU - BSMP
Medical Scholars
MPH
Course Work,
Clinical Rotations
Research
&
Capstone
Course Work,
Clinical Rotations
Lab Work
&
Thesis
M.Sc.
Non-Degree
Course Work,
Observerships
Lab Work
&
Publication
UFBa
USP-SP
USP-RP
UFRJ
UFMG
UFES
HCPA/
UFRGS
UERJ
Unicamp
UNIFESP
Slide5
CWRU-BSM Medical Scholars Requirements and Program2-year Non-degree
Basic EligibilityEnrolled in a partner medical schoolSchool Letters of Support (Professor/Investigator)TOEFL 90 (may be flexible)SWB Letter of awardAcceptance in the CWRU-BSMPProfessor-to-Professor collaboration
2-year Non-degree ProgramLaboratory projectCore Course in Biomedical ResearchCourses from the Medical School curriculumPaper and presentationOptional clinical observership
October 2013
Slide6
CWRU-BSM Medical ScholarsRequirements and Program2-year Degree Programs
EligibilityEnrolled in a partner medical schoolSchool Letters of Support (Professor/Investigator)TOEFL 90BSMP Letter of awardAcceptance in the CWRU-BSMPInternational Foundations of Medicine Basic exam or USMLE Step 1Completed all core clerkships Professor-to-Professor collaboration
2-year Degree ProgramsMS and MPHLaboratory projectCore Course in Biomedical ResearchAdditional course workCourses from the Medical School curriculumThesis or Capstone project
October 2013
Slide7
CWRU-BSM Medical Scholars ProgramClinical Opportunities
All ParticipantsObserverships No additional requirementsAttend rounds and visit patientsNo direct patient contact
2 year Degree Programs*Electives (consult services)Internal medicineSurgeryPediatricsActing internshipsInternal medicine
October 2013
*Clinical opportunities also available to Ph.D. and sandwich medical student grantees through the BSMP
Slide8Slide9Slide10Slide11Slide12Slide13Slide14
---