Office of Small & Disadvantaged Business Utilization PowerPoint Presentation, PPT - DocSlides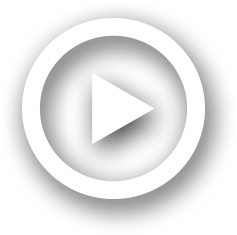 Download this presentation
DownloadNote - The PPT/PDF document "Office of Small & Disadvantaged Busi..." is the property of its rightful owner. Permission is granted to download and print the materials on this web site for personal, non-commercial use only, and to display it on your personal computer provided you do not modify the materials and that you retain all copyright notices contained in the materials. By downloading content from our website, you accept the terms of this agreement.
Presentations text content in Office of Small & Disadvantaged Business Utilization
Slide1
Office of Small & Disadvantaged Business Utilization
John Hale IIIDirectorFebruary 9, 2016"Road to DOE Opportunities"How to Work with the U.S.Department of Energy Small Business Programs
Slide2
2
|
DOE's Locations
Slide3
Energy Security – Protection of high risk, high payoff RD&D of cleaner more affordable and reliable alternate energy sources, e.g. Advanced Research Projects Agency-Energy Nuclear Security – National Nuclear Security Administration guards:Military applications of nuclear energyMilitary nuclear propulsion plants (i.e. nuclear submarines)Nuclear Nonproliferation – Detect, secure, and dispose of vulnerable nuclear weaponsConversion of high grade to low grade UraniumComputational analysis of nuclear warheadsEnvironmental Responsibility – Stop or reverse environmental damage caused by our legacy of nuclear warhead productionEnhance Efforts in Scientific Discovery and Innovation – The Office ofScience is the largest single supporter of research in the physical sciences
DOE's Mission
3 |
Slide4
OSDBU's Purpose
"Building sustainable small business to enable the Department to achieve its mission through innovation and creativity"Build corporate pipeline and efficient supply-chainPlug-in small businesses to DOE opportunitiesSmall business made easy for program officesOSDBU becoming program offices' strategic partner
4 |
Slide5
OSDBU – Small Business Execution
Enable program offices to perform their mission and unexpectedchallengesBuild corporate pipeline and efficient supply chainTarget effective and innovative small businessesPlug-in small businesses to DOE opportunitiesExternal stakeholder engagementTransparency of opportunitiesSmall business made easy for DOE programsDOE small business set-aside IDVsSmall business first policyCore principle – small business firstCommitment to prime small businessBest value > commodity contracting
Defining characteristics of small businesses Creativity Innovation Agility Niche capabilities
U.S. DEPARTMENT OF ENERGY | OFFICE OF SMALL AND DISADVANTAGED BUSINESS UTILIZATION | FEBRUARY 9, 2016|
5 |
Slide6
Consist of at least 75% of our procurement base, we retain only 15%DOE has approximately 15,000 FTEs and 100,000 contractor workforceNot bundled (ref. FAR 2.1). They are sanctioned by FAR 17.6Limited Liability Corporations (LLC) – Only responsibility is to manage and operate specific facilityPerformance-based, Award Fee, and Award TermApproximately 40 FMCs, 17 of which are National Laboratories (NL)NLs are Federally Funded Research & Development Centers (FFRDCs) (ref. FAR 2.1)
6 |
Site and Facility Management Contractors (FMCs)
Slide7
Required to have a small business subcontracting planSubcontracting plan goals are challengingWe flow down small business prime contract solicitation methods to FMCs to help them achieve subk goals – Best PracticeFMCs do not follow FAR when they subcontractBest commercial practices – Faster awards, cannot be protestedConduct a Mentor-Protégé Program – Best PracticeObjective is to graduate protégés to large businesses that can compete for Federal prime contractsOne of 13 government agencies that have an Mentor-Protégé ProgramVoluntary, no appropriated funds, paid through subk costsMentors are large or small DOE contractorsProtégés must be small socio-economic – goaled groupsProspective protégés petition mentorsProtégés may subcontract with other FMCsSole-source contracts at 8(a) thresholds ($4.0M/$6.5M)
7 |
FMCs
–
Continued
Slide8
8 |
http://energy.gov/gc/downloads/doe-facility-management-contracts
FMCs
–
Continued
Slide9
9 |
http://energy.gov/gc/downloads/doe-facility-management-contracts
FMCs
–
Continued
Slide10
Power Administrations
10 |
Slide11
Established in the early 1900s, sell excess electrical power produced at Federal water projects in order to repay the Government's investment in the projects.Bonneville Power Administration (BPA) – Headquartered in Portland, OregonSoutheastern Power Administration (SEPA) – Headquartered in Elberton, GeorgiaSouthwestern Power Administration (SWPA) – Headquartered in OklahomaWestern Area Power Administration (WAPA) – Headquartered in Colorado – services a 15 state region of central and western U.S.
Power Administrations
11 |
Slide12
What Does DOE Buy?
Top Ten – FY 2015 Action Obligations for 8(a) by NAICS Codes(Oct. 1, 2014 – Sept. 30, 2015)NAICS CodeNAICS Code DescriptionAction Obligation1541611Administrative Management and General Management Consulting Services$67,135,8382541519Other Computer Related Services$59,485,9273562211Hazardous Waste Treatment and Disposal$38,491,5724561210Facilities Support Services$30,343,9255237990Other Heavy and Civil Engineering Construction$27,216,8106561110Office Administrative Services$24,958,1127541620Environmental Consulting Services$21,331,3858236220Commercial and Institutional Building Construction$19,842,6959562910Remediation Services$11,462,77710541990All Other Professional, Scientific, and Technical Services$11,104,838
Ad Hoc Report Extracted from FPDS-NG
12 |
Slide13
What Does DOE Buy?
Ad Hoc Report Extracted from FPDS-NG
13 |
Top Ten
–
FY 2015 Action Obligations for
All
Small Businesses
by NAICS Codes
(Oct. 1, 2014 – Sept. 30, 2015)
NAICS
Code
NAICS Code Description
Action
Obligation
1
562910
Remediation Services
$155,595,430
2
541611
Administrative
Management and General Management Consulting Services
$136,816,890
3
561210
Facilities Support Services
$11,930,942
4
541330
Engineering Services
$114,528,160
5
541519
Other Computer Related Services
$91,844,746
6
541690
Other Scientific and Technical Consulting
Services
$66,953,285
7
541512
Computer Systems Design Services
$49,063,405
8
518210
Data Processing, Hosting, and Related Services
$43,038,800
9
561612
Security Guards
and Patrol Services
$40,012,856
10
562211
Hazardous Waste Treatment and
Disposal
$38,491,572
Slide14
Rules of Engagement
14 |
Slide15
FY 2014 Small Business Awardees
15 |
Name
of Award
Recipient
of Award
Description
Mentor of the Year
Y-12
National Security Complex
Oak Ridge, TN
Respirator cleaning/repair services and radiological (RAD) and non-radiological laundry cleaning services
Protégé of the Year
Fireside
Production
Denver, CO
Video productions
services
Webinars
8(a)
/Small Disadvantaged Business of the Year
Allegheny Science
and Technology
Bridgeport, WV
Professional and engineering services
Slide16
FY 2014 Small Business Awardees
Name of AwardRecipient of AwardDescriptionWoman-Owned Small Business of the YearInformation International Associates, Inc.Oak Ridge, TNFull range of IT infrastructure servicesApplication development servicesHUBZone Small Business of the YearBlue Tech, Inc.San Diego, CAIT systems solutionsService Disabled Veteran-Owned Small Business of the YearShelby Distributions, Inc.El Paso, TXCommercial office products and services
16 |
Slide17
FY 2014 Small Business Awardees
Name of AwardRecipient of AwardDescriptionSBIR/STTR Small Business of the YearMainstream Engineering CorporationRockledge, FLRefrigeration and air conditioningSmall Business of the YearKeyLogic Systems, Inc.Morgantown, WVProject execution and integration (PEI) support services
For information about DOE's Annual Small Business Awards Program, please visit the conference website: http://smallbusinessconference.energy.gov.
17 |
Slide18
Forecast Opportunities
18 |
GET LISTED IN THE UPF SUPPLIER DIRECTORY(865) 574-0079http://upfprocurement@y12.doe.gov PROCUREMENT CONTACTSEQUIPMENTElaine Najmola(865) 241-0818najmolame@y12.doe.govREGISTER http://www.supplier.bechtel.comCONSTRUCTIONRalph Helton(865) 576-9097heltonrs1@y12.doe.govWATCH FOR LATEST PROCUREMENTSY-12 website: http://www.y12.doe.govFed Biz Opp: https://www.fbo.govY-12 SMALL BUSINESS PROGRAMLisa Copeland(865) 576-2090Copelandl@y12.doe.govhttp://www.y12.doe.gov/suppliers/socioeconomic-programs
NNSA – Uranium Processing Facility (UPF) – Interested in Becoming a UPF Supplier?
Slide19
Forecast Opportunities
19 |
Existing EU facilities:
Do not meet modern nuclear safety or security standards
Are experiencing age-related degradation, costing more to maintain and increasing safety risk
UPF
Sustains long-term U.S. uranium manufacturing capability
Provides significant safety and security improvements
Reduces long-term operating costs
Slide20
Forecast Opportunities
* Opportunity forecasts are subject to change at the discretion of the Contracting Officer
20 |
Program/Site Office Name:
National Nuclear Security Administration (NNSA)
Type
of Acquisition:
DICCE II – Office of Defense Nuclear Nonproliferation
Acquisition Description:
Construct and install monitoring systems worldwide for nuclear nonproliferation purposes
Type
of Action:
Small Business Set-Aside
|
NAICS Code:
237990 ($36.5M)
Estimated Dollar Range:
$400M
RFP Release Date:
FY 2016 – 2
nd
Quarter
Contact Info:
Gary Lyttek, gary.lyttek@nnsa.doe.gov, 202-586-8304
Program/Site Office Name:
Office of Environmental Management (EM)
Type of
Acquisition:
Information Technology Services
Acquisition Description:
Wide range of IT services required by EM Headquarters and EM Consolidated Business Center (EMCBC) in Cincinnati, Ohio in support of the EM field sites
Type
of Action:
Small Business Set-Aside
|
NAICS Code:
518210
Estimated Dollar Range:
$50M-$70M
Anticipated Award Fiscal Year:
FY 2016
Contact Info:
Karen Bahan, Karen.bahan@emcbc.doe.gov, 513-246-0555
Slide21
Forecast Opportunities
* Opportunity forecasts are subject to change at the discretion of the Contracting Officer
Program/Site Office Name: Office of Environmental Management (EM)Type of Acquisition: Construction/Architect/EngineeringAcquisition Description: Develop dual path approach to assess Calcine Disposition Project (CDP) path forward to ensure regulatory complianceType of Action: Full & Open Competition | NAICS Code: 562910Estimated Dollar Range: $50M-$1BAnticipated Award Fiscal Year: TBDContact Info: Karen Bahan, Karen.bahan@emcbc.doe.gov, 513-246-0555Program/Site Office Name: Office of Environmental Management (EM)Type of Acquisition: TBDAcquisition Description: Idaho CERCLA Disposal Facility (ICDF) operations, Accelerated Retrieval Project (ARP) IX construction, Tank Farm interim cap construction and Integrated Waste Treatment Unit strip-outType of Action: Full & Open Competition | NAICS Code: 562910Estimated Dollar Range: $50M-$70MAnticipated Award Fiscal Year: FY 2016 Contact Info: Karen Bahan, Karen.bahan@emcbc.doe.gov, 513-246-0555
21
|
Slide22
Forecast Opportunities
* Opportunity forecasts are subject to change at the discretion of the Contracting Officer
Program/Site Office Name: Office of Energy Efficiency & Renewable Energy (EERE)Type of Acquisition: Impact StudyAcquisition Description: Research and develop a study of the impact of state and local energy performance benchmarking and disclosure policies and any associated building efficiency policies for commercial and multifamily buildingsType of Action: Small Business Set-Aside | NAICS Code: TBDEstimated Dollar Range: $100K-$150KRFP Release Date: FY 2016Contact Info: Lani MacRae, lani.macrae@ee.doe.gov, 720-356-1517Program/Site Office Name: Office of Energy Efficiency & Renewable Energy (EERE)Type of Acquisition: Business Administration and Conference LogisticsType of Action: 8(a) Set-Aside $125MRFP Release Date: FY 2017 Contact Info: Lani MacRae, lani.macrae@ee.doe.gov, 720-356-1517
22
|
Slide23
Forecast Opportunities
* Opportunity forecasts are subject to change at the discretion of the Contracting Officer
Program/Site Office Name: Office of Energy Efficiency & Renewable Energy (EERE)Type of Acquisition: Workforce Planning ModelAcquisition Description: The Department is seeking to develop a scalable strategic workforce planning modelType of Action: Small Business Set-Aside | NAICS Code: 541612Estimated Dollar Range: $1M-$3MRFP Release Date: FY 2016Contact Info: Lani MacRae, lani.macrae@ee.doe.gov, 720-356-1517Program/Site Office Name: Office of Fossil Energy (FE)Type of Acquisition: Mission Execution and Strategic Analysis (MESA) Support ServicesAcquisition Description: Provide administrative support services to the National Energy Technology Laboratory (NETL) in the area of acquisition and assistance, financial management, office management, information management and event managementType of Action: Competitive 8(a) | NAICS Code: 561110Estimated Dollar Range: $25M-$50MAnticipated Award Fiscal Year: FY 2016 Contact Info: Larry Sullivan, larry.Sullivan@netl.doe.gov, 412-386-6115
23
|
Slide24
15
th
Annual DOE Small Business Forum and Expo
May 23-25, 2016
Atlanta Marriott Marquis
265 Peachtree Center Avenue
Atlanta, GA 30303
Conference Website: http://smallbusinessconference.energy.gov
24
|
Slide25
Thank YouJohn Hale III, DirectorOffice of Small & Disadvantaged Business Utilization
25
|
---