The Soldier and Worship PowerPoint Presentation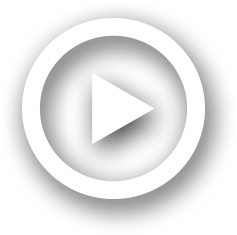 Description
Sunday, November 1, 2015. Wayne . Hartsgrove. QUESTIONS. 1. The "fruit" or result of true worship to a soldier of the Lord is . REST. .. . 2. The three actions in Psalm 95 that are of great importance are . ID: 482258
Embed code:
Download this presentation
DownloadNote - The PPT/PDF document "The Soldier and Worship" is the property of its rightful owner. Permission is granted to download and print the materials on this web site for personal, non-commercial use only, and to display it on your personal computer provided you do not modify the materials and that you retain all copyright notices contained in the materials. By downloading content from our website, you accept the terms of this agreement.
Presentations text content in The Soldier and Worship
Slide1
The Soldier and Worship
Sunday, November 1, 2015
Wayne
Hartsgrove
Slide2Slide3
QUESTIONS
Slide4Slide5
1. The "fruit" or result of true worship to a soldier of the Lord is
REST
.
Slide6
2. The three actions in Psalm 95 that are of great importance are
THANKSGIVING
,
PRAISE
,
WORSHIP
.
Slide7
3. Memorize Psalm 48:1 "Great is the 
Lord
, and most worthy of praise,  in the city of our God, his holy mountain".
Slide8
4. Isaiah 60:18 …"Thou
shalt
call Thy walls
SALVATION
, and Thy gates
PRAISE
".
Slide9
5. Every scripture in the Old and New Testaments that means worship or is translated worship is always descriptive of an
ATTITUDE
.
Slide10
6. Many great individuals who were used greatly by God found themselves on their
FACES
before God.
Slide11
7.
In Matthew 23:12 Jesus said that everyone who
HUMBLES
himself shall be
EXALTED
and everyone who
EXALTS
himself shall be
HUMBLED
.
Slide12
8. According to Psalm 95:7 we worship God because:
1. He is
GOD
2. We are the
PEOPLE
of His
pasture
Slide13
9. In Jeremiah 7:23 God tells His people "Obey My
VOICE
, and I will be your
GOD
".
Slide14
10. Hebrews 4:9-10 tells us
"
There remains a Sabbath
REST
for the people of God".
Slide15
Scriptures
Slide16Slide17
6  " Come, let us bow down in worship,    let us kneel before the Lord our Maker;7 for He is our God    and we are the people of His pasture,    the flock under His care.Today, if only you would hear His voice"
Psalm 95:6-7
Slide18
1"Then I looked, and there before me was the Lamb, standing on Mount Zion, and with Him 144,000 who had His name and H is Father's name written on their foreheads. 2 And I heard a sound from heaven like the roar of rushing waters and like a loud peal of thunder. The sound I heard was like that of harpists playing their harps. 3 And they sang a new song before the throne and before the four living creatures and the elders. No one could learn the song except the 144,000 who had been redeemed from the earth. 4 These are those who did not defile themselves with women, for they remained virgins.They follow the Lamb wherever He goes. They were purchased from among mankind and offered as firstfruits to God and the Lamb. 5 No lie was found in their mouths; they are blameless.
Revelation 14:1-5
Slide19
1 "Great is the Lord, and most worthy of praise,    in the city of our God, His holy mountain."
Psalm 48:1
Slide20
18  "Violence shall no more be heard in thy land, wasting nor destruction within thy borders; but thou shalt call thy walls Salvation, and thy gates Praise"
Isaiah 60:18
Slide21
12  "For those who exalt themselves will be humbled, and those who humble themselves will be exalted".
Matthew 23:12
Slide22
23 "But this is what I commanded them, saying, 'Obey My voice, and I will be your God, and you will be My people; and you will walk in all the way which I command you, that it may be well with you".
Jeremiah 7:23
Slide23
9 "There remains, then, a Sabbath-rest for the people of God; 10 for anyone who enters God's rest also rests from their works, just as God did from his. 11 Let us, therefore, make every effort to enter that rest, so that no one will perish by following their example of disobedience"
Hebrews 4:9-11
Slide24
1 "Then I looked, and behold, a Lamb standing on Mount Zion, and with Him one hundred and forty-four thousand, having His Father's name written on their foreheads. 2 And I heard a voice from heaven, like the voice of many waters, and like the voice of loud thunder. And I heard the sound of harpists playing their harps. 3 They sang as it were a new song before the throne, before the four living creatures, and the elders; and no one could learn that song except the hundred and forty-four thousand who were redeemed from the earth. 4 These are the ones who were not defiled with women, for they are virgins. These are the ones who follow the Lamb wherever He goes. These were redeemed from among men, being firstfruits to God and to the Lamb.5 And in their mouth was found no deceit, for they are without fault before the throne of God."
Revelation 14:1-5
Slide25Slide26Slide27Slide28Slide29Slide30Slide31Slide32Slide33Slide34
---