Travel Business Travel What You Need to Know PowerPoint Presentation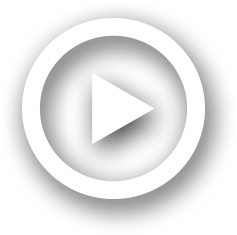 Description
Business Services. November 2012. Website Location. Jill Hernandez. Airfare. Athletic Travel. Meals . (. per-diem rates apply. ). Lodging . (. receipts required. ). Vehicle Use . (personal vehicles and rentals). ID: 672707
Embed code:
Download this presentation
DownloadNote - The PPT/PDF document "Travel Business Travel What You Need to ..." is the property of its rightful owner. Permission is granted to download and print the materials on this web site for personal, non-commercial use only, and to display it on your personal computer provided you do not modify the materials and that you retain all copyright notices contained in the materials. By downloading content from our website, you accept the terms of this agreement.
Presentations text content in Travel Business Travel What You Need to Know
Slide1
Travel
Business TravelWhat You Need to KnowBusiness ServicesNovember 2012
Slide2
Website Location
Jill Hernandez
Slide3
Airfare
Athletic TravelMeals (per-diem rates apply)Lodging (receipts required)Vehicle Use
(personal vehicles and rentals)Conference Registration Fees
Miscellaneous:
parking, telephone calls, facsimiles, hotel internet access charges, taxicab fares, airport shuttle fares, and tolls.  All business calls, and one long distance call to a family member on the first day of travel and alternating days thereafter. Commercial ground transportation requires receipts if over $75.00;
all other
miscellaneous expenses require receipts if over $25.00.  All miscellaneous expenses must be itemized on the
Travel Expense Reimbursement Form
.
Types of Travel Reimbursements
Slide4
100 miles or more: $34.75/day plus $
0.2175/mile but should not exceed $0.5650/mile rate below.Less than 100 miles: $0.5650/mile (LOCAL travel). Note: excludes travel to Deer Creek Ranch or Crater Lake Natl. Park, not to exceed $.5650/mile federal rate.
Private Car Reimbursement Rates
Slide5
Rental Agreement Options
Enterprise Rent-A-Car National Car RentalProvides discount pricing on vehicle rentalsPayment methods:
Pay with your own credit card or SOU Corporate Travel Card and use the Travel Expense Report Form for reimbursement.
Set up for receiving a "Direct Bill" from the rental agency, and pay by Banner invoice.
Vehicle Rental
Slide6
Vehicle Rental - Enterprise
Slide7
Go to enterprise.com
Click on the tab at the top of the page – Business RentalsClick on link at the left : Already have an Account ? Make a ReservationEnter in the Enterprise Business Rental Program # box : Enter PIN : OREClick "Sign-In" button
This system requires an Index Code to complete your reservation.
Enterprise – online rental
Slide8
Website Location for Other Travel Expenses
Slide9
Employees can use their Corporate Travel card, or personal credit cards to book their own airfare accommodations, and file for a reimbursement.
Airfare can also be booked through Jackson Travel for students and visiting guests, using the SOU Institutional Travel Card. To book rates through Jackson Travel, departments must: Contact Jackson Travel to convey needed accommodations, identify yourself as an SOU employee, and provide your Departmental Index Code.
Jackson Travel will e-mail SOU Business Services to confirm the individual is authorized to commit funds on behalf of the SOU department.
Same day, Business Services will acknowledge the individual is an SOU employee who is authorized to make the commitment.
Jackson Travel will issue the airfare ticket, and charge it to the SOU Business Services Travel Card.
Business Services will JV the expense to the department index each month.
Airfare
Slide10
Travel Forms
Travel Forms
Slide11
SOU Air Travel Website
Air Travel
Slide12
Meals
Initial Day of Travel: DeparturePrior to 7:00am7:00am to 12:59pm1:00pm and afterMeal Allowance
100%75%50%
In-State
$52.00
$39.00
$26.00
Out-of-State (Low
Cost)
$52.00$39.00
$26.00Out-of-State (High
Cost)
$65.00
$48.75
$32.50
Final Day of Travel:
Return
Prior to Noon
Noon to 5:59pm
6:00pm and after
Meal Allowance
25%
50%
100%
In-State
$13.00
$26.00
$52.00
Out-of-State (Low
Cost)
$13.00
$26.00
$52.00
Out-of-State (High
Cost)
$16.25
$32.50
$65.00
Breakfast = 25%
Lunch = 25%
Dinner = 50%
One-day trips:
travelers are entitled to the breakfast per diem if they leave the official workstation two or more hours before their regular work shift, and they are entitled to the dinner per diem if they return two or more hours after their regular work shift.
No receipts are required for meals that fall within the allowable rates.
Slide13
Receipts are required. Receipts should be itemized and show that the lodging was paid.
When staying at an Oregon hotel, inquire as to whether they offer "State" rates. Many will extend "state" rates, but not all are aware that SOU is affiliated with a State agency. To view maximum rates, visit: Travel Rates Tables.
Note: Exceptions can apply given limited alternatives, and department's funding. See Travel Exception Form. Lodging
Slide14
Jill Hernandez, Travel/Accounts Payable Specialist
hernandj@sou.edu 552-6553Mark Gibbons, Purchasing Agent gibbonsm@sou.edu 552-6574Steve Larvick, Business Director larvick@sou.edu 552-6594Contacts
Slide15
Next Up
Mark Gibbons, Purchasing AgentPurchasing Card Overview Card User, Card Custodian & Administration2:15 P.M.
---