Plant Anatomy PowerPoint Presentation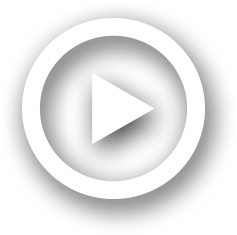 Description
Unit 1. Chapter . 6. Lesson 4. Flowers, Fruits, & Seeds. Flowers are pretty & contain nectar in order to attract insects. These insects fertilize the flower by pollination. Pollination begins fruit and seed formation. ID: 410703
Embed code:
Download this presentation
DownloadNote - The PPT/PDF document "Plant Anatomy" is the property of its rightful owner. Permission is granted to download and print the materials on this web site for personal, non-commercial use only, and to display it on your personal computer provided you do not modify the materials and that you retain all copyright notices contained in the materials. By downloading content from our website, you accept the terms of this agreement.
Presentations text content in Plant Anatomy
Slide1
Plant Anatomy
Unit 1Chapter 6Lesson 4
Slide2
Flowers, Fruits, & Seeds
Flowers are pretty & contain nectar in order to attract insectsThese insects fertilize the flower by pollinationPollination begins fruit and seed formation
Slide3
Fruits & Seeds
Fruits and seeds are eaten, collected, and spread out by animals and peopleThis reproduces the plant
Slide4
Seeds
Seeds have special devices to ensure propagation Some seeds are sticky (thistles), some float in the wind (dandelions), others can survive stomach acid (cherry pits)
Slide5
Flower Parts
Flowers differ in shape, size, and color, but all have relatively the same parts
Slide6
Flower Parts cont.
Seeds are the most common way plants reproduce in nature Sexual process involving male and female parentsA complete flower has both male and female parts Only one parent is needed if a plant is self-fruitful, or can pollinate itself
Slide7
Flower Parts cont.
4 main parts SepalsPetalsStamensPistil
Slide8
The Sepals
Green, leaf like parts of the flower that cover and protect the flower bud before it is open
Slide9
Petals
Are actually leavesGenerally the most striking part of the flowerBright colors are used to attract insects for pollination
Slide10
The Stamens
Male reproductive partEach stamen consists of:FilamentAnther – contains the pollen (male sex cell)
Slide11
The Pistil
Located in the center of the flowerFemale partProduces female sex cells (eggs or ovules)If fertilized, the eggs become seeds
Slide12
Parts of the Pistil
3 main parts:Stigma – sticky, catches the pollenStyle – tube that leads to the ovaryOvary – eggs develop here, after fertilization the ovary grows to become a fruit or seed coat
Slide13Slide14
Flower Construction
Insects looking for nectar have to climb over the anther and brush pollen on their legsAs they climb towards the center looking for food, they deposit pollen on the stigma
Slide15
Fertilization
After an insect deposits pollen, fertilization begins!The pollen grain sprouts and sends a long stalk (pollen tube) down the style to the ovary
Slide16
Fertilization cont.
The pollen sperm cell can then fertilize the female egg cells and seeds begin to developThe ovary enlarges into a seed coat or fruit
Slide17
Pollen
Slide18
Incomplete Flower
Has ONLY male parts or female parts Male flower – sepals, petals & stamens but no pistilFemale flower – sepals, petals, & pistil, but no stamensExamples: Kiwi, Ginkgo
Slide19
Flowers are Important!
Many plants are grown only for their flowersFloriculture industry in a multimillion dollar business!!!
Slide20
What is the major function of flowers?
Reproduction of the Plant
Slide21
What is a fruit?
A ripened flower ovaryBotanically, fruits = vegetables & vegetables = fruitsIn most plants, a fruit is formed following fertilization of the ovulesThey contain seeds
Slide22
What about seedless fruit?
Seedless fruit -- fruit that form without pollination or fertilizationThese fruit are called PARTHENOCARPICExamples: Banana, navel orange
Slide23
When the fruit ripens, the ovary wall thickens.
This is called the pericarpThe pericarp has three sections:The endocarpThe mesocarpThe exocarp
Slide24
Types of Fruits
Aggregate fruitsMultiple fruitsSimple fruits
Slide25
Key Flower Terms
Flower
Reproductive organ of the plant
Pedicel
Flower stem
Receptacle
Tip of the pedicel that holds the flower parts
Sepals
Leaf-like structure that is the exterior portion of the flower
Slide26
Key Flower Terms
Calyx
The term for all of the sepals or a flower, collectively
Corolla
The term for all of the petals of a flower, collectively
Perianth
The term for the sepals and petals of a flower, together
Slide27
Key Flower Terms
Tepals
Term used when there is not a clear distinction between the petals and sepal of the flower
Stamen
Male part of the flower
Made of anther and filament
Produces the pollen
Pistil
Female part of the flower
Contains the stigma, style, and ovary
Produces the ovules (eggs) of the flower
Slide28
Key Flower Terms
Complete flower
Flowers that have sepals, petals, stamens, and a pistil
Incomplete flower
A flower that lacks 1 or more of the parts of a complete flower
Perfect flowers
Have both male and female parts
Imperfect flowers
Flowers that lack 1 or more sex structures
Slide29
Key Flower Terms
Solitary flowers
Stem with only one flower on it
Tulip, narcissus, rose
Inflorescence
Plants with flower clusters
Peduncle
Main stem of an inflorescence
Determinate
When the first flower to open is at the apex with progression moving down the stem
Slide30
Key Flower Terms
Indeterminate
Last flower to open is at the apex as the flowering had an upward movement
Slide31
---