Volunteering at the 2012 Olympic Games: a tenuous psycholog PowerPoint Presentation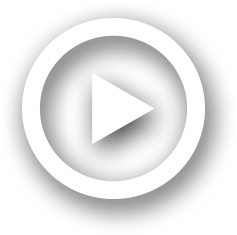 Description
Dr. Geoff Nichols: University of Sheffield. Rita Ralston: Manchester Metropolitan University . Volunteers at the Olympic Games. 70,000. Olympics and / or Paralympics. Tasks organised by venues and roles. ID: 421032
Embed code:
Download this presentation
DownloadNote - The PPT/PDF document "Volunteering at the 2012 Olympic Games: ..." is the property of its rightful owner. Permission is granted to download and print the materials on this web site for personal, non-commercial use only, and to display it on your personal computer provided you do not modify the materials and that you retain all copyright notices contained in the materials. By downloading content from our website, you accept the terms of this agreement.
Presentations text content in Volunteering at the 2012 Olympic Games: a tenuous psycholog
Slide1
Volunteering at the 2012 Olympic Games: a tenuous psychological contract
Dr. Geoff Nichols: University of Sheffield
Rita Ralston: Manchester Metropolitan University
Slide2
Volunteers at the Olympic Games
70,000Olympics and / or ParalympicsTasks organised by venues and rolesWide range of tasksA critical part of the workforce, and contribution to ambiance
Slide3
Research questions
How do volunteers experience the psychological contract – the 'deal'What components make it untenable?Could inform management of volunteers at similar events
Slide4
Background
Episodic volunteers – at the biggest mega-sports eventVery strong motivation to be part of itPsychological contract – influenced by experienceProgramme management will predominate over membership management Post-event euphoria
Slide5
Recruitment, selection, training
Apply on line [250,000 applicants]Interviews – regionallyOrientation eventRoles training and venue trainingPossible test eventsPick up uniform and accreditation
Slide6
Recruitment, selection, training
Months between application / interview / notification of placeFew weeks notification of training detailsNo expenses or accommodationEarly / late shifts, announced in May, June
Slide7
Methods
Interviews with 46 volunteers, mainly Sheffield / Manchester area February – June 2012To cover: demographics experience of volunteering processpositive and negative experiences point at which withdrew – if applicable
Slide8
Methods
Follow-up focus groups in September / October 2012To cover: experience of volunteeringexpectations exceeded, met or not metexperience of being managedpost-event feelings
Slide9
Expectations almost met
Interviewer lacked skills Aware of costs of travel and accommodation – able to plan in advance Opted for tent after orientationWaiting to hear about shifts [Feb.]
Retired, volunteer at Munich Games
Slide10
Still volunteering - expectations strained
Interview 'I … felt like I was on some sort of MacDonald's system'
Orientation – wrong information / lack of refreshments / 'all fluff'Poorly organised test eventLack of shift information
Very experienced and current volunteer
Slide11
Withdrawn from volunteering
Interview – could be 20 minutes on phoneOffered role she did not want to do – not using her skillsCalculated costs / accommodation / time away – did not 'stack up'Withdrew – but contacts to reconsider – impression of LOCOG incompetence
Third year student – language skills
Slide12
Elements of the psychological contract not met /strained
Costs – travel to the interview, 'orientation event', role training, venue training, accreditation and uniform pick up, test eventsThe inflexible process of the interviewNot using volunteers' skills or experienceWasted time and expense
Slide13
Elements of the psychological contract not met /strained
Accommodation – having to find itMinimal tangible personal rewards: no complimentary tickets for eventsVolunteers away from the main venues might feel remote from the experienceA lack of foodWaiting for information
Slide14
Elements of the psychological contract not met /strained
Lack of information – 'drip fed'Inaccurate or contradictory informationDemands of great flexibilityDemanding shift timesClash with commercial valuesFeeling taken for granted
Slide15
At the Games
Tsunami of positivism – collective enthusiasmOvercame previous negative impressionsShifts, transport etc – better than expectedStrong identity as a GM – and as part of small team
Slide16
At the Games
Still some negativesVariable team leadersPoor trainingUnderused Poor communication – contradictory information Working alongside poorly motivated paid staffBUT – not the anticipated problems of transport, shifts, accommodation.
Slide17
Further questions
How does the PC vary by prior experience of volunteering and by personal circumstances?How perceptions change during and post-games – more analysis?How does an event of this size get the optimum balance between the needs of the event, and the needs of the volunteer?
Slide18
Thank you for listening.
Questions........
Dr. Geoff Nichols: University of Sheffield
g.nichols@sheffield.ac.uk
Rita Ralston: Manchester Metropolitan University
r.ralston@mmu.ac.uk
Slide19Slide20Slide21Slide22Slide23
---