CJ: Of Idols and Specialists (100+) PowerPoint Presentation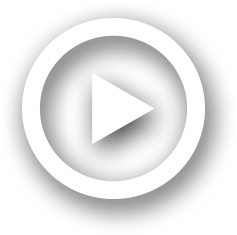 Description
". . . . let every student of nature take this as a rule, -- that whatever his mind seizes and dwells upon with peculiar satisfaction is to be held in suspicion, and that so much the more care is to be taken in dealing with such questions to keep the understanding even and clear."  . ID: 277371
Embed code:
Download this presentation
DownloadNote - The PPT/PDF document "CJ: Of Idols and Specialists (100+)" is the property of its rightful owner. Permission is granted to download and print the materials on this web site for personal, non-commercial use only, and to display it on your personal computer provided you do not modify the materials and that you retain all copyright notices contained in the materials. By downloading content from our website, you accept the terms of this agreement.
Presentations text content in CJ: Of Idols and Specialists (100+)
Slide1
CJ: Of Idols and Specialists (100+)
". . . let every student of nature take this as a rule, -- that whatever his mind seizes and dwells upon with peculiar satisfaction is to be held in suspicion, and that so much the more care is to be taken in dealing with such questions to keep the understanding even and clear."  - Francis Bacon's Novum Organum LVII
What central belief is shared by Bacon and
Visser
? DEFINE the central idea and explain HOW each author expresses that attitude. To what extent do you agree with their shared assertion? Use at least one example to support your position.  
"Studying the Classics is the study of a whole culture... Modern people who are specialists tend to dig down a narrow but deep hole. Many new truths and insights come from outside that hole , from things all around. So when I research, I go off the subject, research around it, and that research often gives a whole new point of view..." - Margaret Visser
Slide2
"Of Studies" - Sir Francis Bacon
Slide3
Deconstruct the following passage excerpted from Bacon's "Of Studies." Then determine how Bacon creates and conveys meaning in the passage. Employ your knowledge of rhetorical strategy to determine Bacon's intention and effectiveness. Consider both affective and cognitive constructions. 40 min- 500+
Read not to contradict and confute; nor to believe and take for granted; nor to find talk and discourse; but to weigh and consider. Some books are to be tasted, others to be swallowed, and some few to be chewed and digested; that is, some books are to be read only in parts; others to be read, but not curiously; and some few to be read wholly, and with diligence and attention. Some books also may be read by deputy, and extracts made of them by others; but that would be only in the less important arguments, and the meaner sort of books, else distilled books are like common distilled waters, flashy things. Reading maketh a full man; conference a ready man; and writing an exact man. And therefore, if a man write little, he had need have a great memory; if he confer little, he had need have a present wit: and if he read little, he had need have much cunning, to seem to know that he doth not. Histories make men wise; poets witty; the mathematics subtle; natural philosophy deep; moral grave; logic and rhetoric able to contend.
CJ: "Of Studies" - Sir Francis Bacon
Slide4
http://www.youtube.com/watch?v=C_626b_Cu18
Slide5Slide6Slide7Slide8Slide9Slide10Slide11Slide12Slide13Slide14
---