Employer Responsibilities PowerPoint Presentation, PPT - DocSlides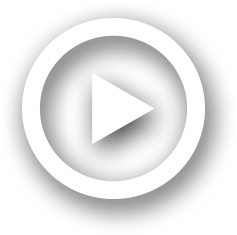 Description
Kate Escudier - Pensions Officer. Cory Blose – Employer & Systems Team Manager. Agenda. Introduction. Key Responsibilities. Starters, Leavers & Member Amendments. Paying of Employer & Employee Contributions. ID: 553213
Embed code:
Download this presentation
DownloadNote - The PPT/PDF document "Employer Responsibilities" is the property of its rightful owner. Permission is granted to download and print the materials on this web site for personal, non-commercial use only, and to display it on your personal computer provided you do not modify the materials and that you retain all copyright notices contained in the materials. By downloading content from our website, you accept the terms of this agreement.
Presentations text content in Employer Responsibilities
Slide1
Employer Responsibilities
Kate Escudier - Pensions Officer
Cory Blose – Employer & Systems Team Manager
Slide2
Agenda
Introduction
Key ResponsibilitiesStarters, Leavers & Member AmendmentsPaying of Employer & Employee ContributionsDifferent types of Pensionable PayRequesting EstimatesDiscretions PolicyRetirementsContact Details
Slide3
Introduction
This workshop will aim to give an overview of your main responsibilities when it comes to the LGPS
All information that is used is available on our website and is regularly updatedIf you are ever unsure if something falls under the responsibility of yourself, the Employers Team are always available to assistThis is not an exhaustive list of your responsibilities and upon changes in the scheme these may differ
Slide4
What are your Key responsibilities?
Leavers & Opt outs
New starters
Employer & Employee Contributions
Refunds*
Annual returns
Calculating Pensionable Pay
Employer Estimates
Providing Pensions Appeal information
Discretions Policy
Ill Health Retirements
Member updates & amendments
Retirements
Slide5
New ways of working
Employer Self Service (ESS) vs. Paper Forms
Employer Self Service – process is much quicker and allows for you to upload the starters and/or Leavers certificate and input the relevant dates as soon as you are awarePaper Forms – Paper forms had to be sent to the admin team, who then will have to work through the backlog and then upload and input relevant datesEmployer Self Service (Same day) vs. Paper Forms (6 Weeks)
Slide6
Quiz
A new Employee joins your establishment, when do you give them a new members form to join the LGPS?
A new Employee joins your organisation, however they are not interested in joining the LGPS. What do you do?An Employee is leaving on 31st July 2016 and they will be 59 years old and entitled to receive immediate payment of benefits , when should you provide the Leavers certificate to LGSS Pensions?An Employee has passed away in service, when should you inform LGSS Pensions of this?An employee has left your organisation and are not entitled to receive immediate payment of benefits, when should you supply the Leavers certificate?A member advises you that they have a pension held elsewhere, how long does the member have to transfer it before they have to get approval?
Slide7
Quiz - Answers
Ideally the day of joining but within the automatic enrolment joining window (6 weeks from joining)
Advise them to download an opt out form or request one from LGSS Pensions and return it. This form should not come from the employer.Leavers form should be issued at least 2 weeks before the last day of pensionable employment.LGSS Pensions should be made aware of the members death as soon as you are aware. The Leavers Certificate should be issued as soon as possible.No more than 2 weeks after the last day of pensionable employment.Within the first 12 months of joining the scheme, they have the automatic right to transfer their benefits in. Any later than this and employer and administering authority consent is needed.
Slide8
Employee & Employer Contributions
The deduction and payment, to LGSS Pensions, of Employee and Employer contributions is the responsibility of the Employer
BACS paymentCurrent contributions and Deficit paymentsDeadline for payment of contributionsLate payment policy
Slide9
Different types of Pensionable Pay
Pensionable Pay –
members normal pay, plus any shift allowances, bonuses, overtime and statutory sick payCumulative Pensionable Pay – all pensionable pay received in the Scheme Year for the employment, including any Assumed Pensionable PayAssumed Pensionable Pay – pay you calculate when a member is on reduced/nil pay due to sickness/ authorised unpaid leaveFinal Pensionable Pay – final pay is normally the pay in respect of a member's final year of scheme membership on which they paid contributions, or one of the 2 previous years if this is higher
Slide10
Pensionable Pay
An employees pensionable pay is the total of:
all the salary, wages, fees and other payments paid to the employee andany benefit specified in the employee's contract of employment as being a pensionable emolumentHowever it does not include certain elements e.g. Pay in lieu of noticeFull list of exclusions is available in the Payroll Guide available from http://www.lgpsregs.org/Note: - non-contractual overtime (incl. excess hours) is pensionable - any pay paid by employer whilst on reserve forces service leave is not pensionable - any pay paid by employer as consideration for loss of future pensionable pay is not pensionable
Slide11
Requesting Estimates
Estimate requests increased by 80% and currently the backlog is 6 weeks
Employer Self Service (ESS)Employer Estimates should be requested directly from LGSS Pensions provided that there is a realistic expectation that the member will be leaving
Slide12
Discretions Policy
What is a Discretions policy?
Why must I have a Discretions Policy?What must I think about when writing the discretions?Can I just copy the County Council's policy?
Slide13
Retirements
Retirement forms should be given to the member by their employer, depending on what type of retirement it is
Normal / Voluntary / Flexible / Ill Health Retirement – RETIRE1, RETIRE2, RETIRE3The below forms are the responsibility of the Employer to provide when dealing with an Ill Health Retirement: Ill Health Retirement (Actives) – IHCERTA1, IHRC, IHRE1,Disputing an Employers Decision sheetIll Health Retirement (Deferred) – IHCERTD1-4, IHRC, IHRE1, Disputing an Employers Decision sheetIt LGSS Pensions will only be able to process the members benefits once we have all the information from the employer
Slide14
Contact
Details
Employer's TeamCory Blose Employers & Systems Team ManagerRichard Sultana Employer Liaison OfficerMark McAuliffe Employer Liaison OfficerKate Escudier Pensions OfficerAmy Hughes Pensions OfficerTel: 01604 364621E-mail: penemployers@northamptonshire.gov.uk Web: pensions.northamptonshire.gov.uk
Slide15
Questions
Thank you for attending the workshop today
---