Fundamentals PowerPoint Presentation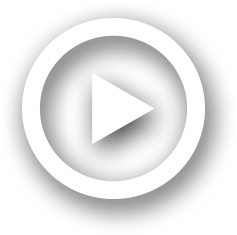 Description
Collections and Recoveries. Daniel Melo. Senior Director, Fair Isaac Advisors. FICO. High Level Overview: Collections and Recoveries. Risk Management vs. Operational Emphasis. Operational Policy Issues for Collections. ID: 150527
Embed code:
Download this presentation
DownloadNote - The PPT/PDF document "Fundamentals" is the property of its rightful owner. Permission is granted to download and print the materials on this web site for personal, non-commercial use only, and to display it on your personal computer provided you do not modify the materials and that you retain all copyright notices contained in the materials. By downloading content from our website, you accept the terms of this agreement.
Presentations text content in Fundamentals
Slide1
Fundamentals
Collections and Recoveries
Daniel MeloSenior Director, Fair Isaac AdvisorsFICO
Slide2
High Level Overview: Collections and RecoveriesRisk Management vs. Operational EmphasisOperational Policy Issues for CollectionsTactics for Collections Improvement
2
Slide3
Key Concerns within the Collections and Recoveries Function
Allocating resources for collection functionDefining strategy for pursuit of delinquenciesStaffing, training, developing collector skills Defining treatment strategies for delinquencies, insolvenciesAssigning accounts to agents, attorneysDefining strategy for debt saleDetermining Workflow systemDetermining incentive structure
Data
Data
Client Prospects
Client Customers
Actions
Reactions
Precision
Marketing
Customer Origination
Customer Management
Customer Collections
External
Data
Internal
Data
Obtain payments
?
Allocate resource?
Channel & contact strategy?
Treatment strategy?
Debt placement?
Debt sale?
Agency strategy?
Collector skills?Legal/insolvent/ repo accounts?Workflow? Incentives?
3
Slide4
Target Segment, Economic and Market Conditions,
Collections Approach Drive Policy, Staffing and Volume
Profile of The Target Segment
Implications for credit policy and risk profile of the past due customer
Payment Insurance & Card Protection?Online statements and communication preference?Behavior scoring?Credit limit strategy?Attrition scoring?
Economic and Market Conditions
Implications for volume impacts
Collections Strategy
Implications for staffing model, trainingConservative?Average?Aggressive?
4
Slide5
Collections approaches seek to obtain payment of delinquent balances and prevent lossesAppropriate collections strategy performs a customer service function, bringing customers back to good standing and retaining their business loyaltyTactics can include internal collections, agency outplacement, settlement and debt sale
Collections Goal: to Work to Bring Delinquent Customers Back into Good Credit Standing
5
Slide6
Bad Debt
An internal financial analysis-driven definition of a
non-performing assetUncollectible Automatic at a certain stage of delinquency Bankcard must write off at 180 days delinquent in US, for exampleFor other jurisdictions, Bad Debt may be declared when Basel II considers the account in default—typically 90 days delinquentAccelerated for other types of delinquency—bankruptcy, death, other—at time of noticeFraud recognitionUnsubstantiated adjustments—adjustments to satisfy
6
Slide7
Impact of growth on coincident indicators—"Denominator Effect"
Historic portfolio risk level is a function of:
Revenue continually increasing if rate of net bad debt grows more slowly, NBD rate may decreaseRevenue decreasing may cause NBD to increase if dropping faster than bad debt or if bad debt is growing
% Net Bad Debt = Net Bad Debt/Portfolio Outstandings
Variables that drive the % Net Bad Debt include:
Number of involuntary closuresBalance amount per involuntary closuresNumber of voluntary closures—churn
The inherent risk of the portfolio as a result of acquisition policies and proceduresThe efficacy of the subsequent account management actions
7
Slide8
Preventing accounts from rolling to write-off or charge-off status
Collecting maximum potential payment
Negotiation and openness to deferments, settlements
Use of early agency assignment, multiple-collection agency approaches to maximize money collected thereby minimizing overall loss
Delinquent Collections Focus Determines Treatment Approach
More intense efforts as account becomes more seriously delinquentLittle "give" in payment demands to return account to contractual good standing
8
Slide9
Collections requires a strong operational focus
Collections must manage varying volumes
Workflow and case management approachesScripting and treatment scenarios not unlike customer service
Collections: The Risk—Operations Hybrid
Collections has a very high turn-over
Market for skilled collectors very competitiveConstant need for re-training new recruits
OvertimeCross-trainingOutsourcingTreatment prioritization
9
Slide10
Training:
Incentives
Role playing to help staff adjust to higher volumes or less sophisticated populations entering delinquency
Collections: The Risk—Operations Hybrid
Interactions:
Focused on solving problems and being respectful to the customer Obtaining situational facts and responding accordinglyUse deferments, settlements, etc., recommending counseling"Sell" unprofitable account segmentsTone and severity of call scripts and collection letters made consistent
Be careful what you ask for…
10
Slide11
Can alienate good customersCan get a jump on risky accountsMedium Risk: customer service callHigh Risk: more intense early approachCan reduce collection costs by avoiding contact with "self cures" Use analytics to target riskiest accounts/customers
Early Stage Collections
11
Slide12
Custom Collections Score
Usage:CollectionsTells You:Per credit grantor:Expected collection amount Likelihood that an account will roll Dollars at risk of rollingLikelihood of charging offIdentify early outsBased On:Analysis of historical master file and collection performance informationDecisions Supported:Early-stage and late-stage collections treatment definitionType Of Model/ Score:Self-learning customDelivery:ASPSystems Used Within:FICO® Debt Manager™ solution; FICO® TRIAD® Customer Manager; FICO® Blaze Advisor® business rules management system; other well-known commercial or proprietary systems
12
Slide13
Customers able to "hide" via mobile phones, e-mail contact preferences Calls, letters universally usedSMS text messaging, e-mail contact, contact with cell phones increasingly seen, especially in EuropeAnonymity of internet payment portals proving very attractive to debtorsHigher payment amountsHigher rate of kept promisesLower collection cost
Collections and Communication Challenges
13
Slide14
Get the customer's attentionYou have about 7 seconds to control the flow of the discussionAssess their situation, ability to payAssess the reasons for delinquencyEstablish payment arrangement
Collection Expectations
14
Slide15
Contact timelines—should vary by segment based upon cost/benefit of the treatment:New versus establishedHigh versus low riskHigh versus low revenueFirst pay defaultIf making outbound contact that will generate inbound volume, insure adequate staffing and hours of operations to handle return callsOtherwise waste investment in outbound effortTest use of toll-free vs. toll-charge inbound numbers
Timelines and Treatment
15
Slide16
The account is charged-off—but it's still an asset!Tools to recover:Final scoring—refines strategyCustom recovery scores—assist in prioritization, resource allocationOutside collection agencies—multiplePrimary—incentives?SecondaryTertiaryInternal collections—avoid premium?Other options—settlement, debt sale
Recoveries
16
Slide17
Agency Assignment
Debt Sales
Local Debt Markets Vary
Making Use of Local Debt Markets
Non-uniform array of specialty agenciesMore aggressive placement useAnalytically drivenEarlier placementMultiple agency assignment
Multiple agency assignment used to drive increased returnsStronger MISUse of placement optimizationOutsourcing to cut costs and increase coverage
Not evenly developed
Credit crunch slowing developmentDebt purchase appetites down
17
Slide18
Custom Recovery Score
Usage:Recovery/post charge-offTells You:Supports keep/sell/place/attorney decision; prioritize according to expected collection amount; optimize agency placementBased On:Analysis of historical master file and recovery performance informationDecisions Supported:Keep/sell/place/attorney decisionType Of Model/ Score:Self-learning customDelivery:ASPSystems Used Within:FICO® Debt Manager™ solution, other recovery software; FICO® Blaze Advisor® business rules management system
18
Slide19
Rolling Rate Analysis May be Most Familiar Report Used for Collection Planning and Success Evaluation
#1 Roll Rate ($000s)—Illustrated Bankcard Calculation(Calculated results are influenced by rounding)
37,416 x 82.7% ® 30,923 x 20.6% ® 6,355 x 11.0% ® 696 x 38.1% ® 265 x 71.8% ® 190 x
37.8
% ® 72 Annualized gross charge-off lagged = 2.31%
Illustration of Year 1 Roll Rate
37,416
38,265
42,23344,47446,84347,58548,97849,41248,93447,51247,69647,49549,29649,03948,57247,823
Month
Total
% Current
Current
0 to 1
Flow %
30 Day
1 to 2
Flow %
60 Day
2 to 3
Flow %
90 Day
3 to 4
Flow
120 Day
4 to
Charge
Offs
Flow
to ChargeOffs
Actuals
12345678910111213141516
82.7%79.7%82.5%84.6%81.7%84.1%82.2%79.5%82.7%79.0%80.5%75.6%79.2%78.3%78.2%78.0%
17.1%20.6%19.2%15.7%18.5%15.3%17.1%20.1%16.1%18.7%17.9%22.8%19.5%19.0%19.0%19.0%
5,0926,3555,8575,4787,0045,8716,8558,0996,3167,5576,6988,7417,0187,3977,2977,195
12.5%12.2%11.0% 9.5%12.0%10.6%13.4%13.0%11.3%16.1%13.8%15.7%15.0%15.1%15.2%15.1%
549 621 696 556 659 742 785 896 9161,0171,0401,0531,3081,0561,1251,099
241245259265261299335358374468523557548680549584
159163169179190192229250262267362412425418521420
59 68 70 7 80 72 91 91 84129115148125199215224
19
Slide20
System down time above historic levelsChange in collector performance to reduce talk timeSystem conversionPhysical site changesUnpopular/ineffective management or supervision styleInappropriate incentive program(s)Weather, natural disaster or manmade disaster that could have delayed payment transmission or damaged communication infrastructure
When Interpreting Results, Consider if These Conditions Were Present
20
Slide21
Management actions may affect roll rate;Changes in risk operations/collection management contact strategiesChanges in collection operations effectivenessChanges in acquisition strategies may result in new populations performing differently then prior observed populationsOther factors that can increase roll rate:Failure to replace management in a timely fashionReduced effectiveness in new employee trainingIncrease in the management to staff ratio beyond historic levelsFailure to re-energize collector incentive programs
Tracking—Lessons Learned
21
Slide22
Delinquency Bucket/Performance Stage
Where Impacts Are Typically Strongest
0-11-22-33-44-C/OBKEconomyMMMMHHPayment ProcessingHLL---New Account QualityHLLL--Queuing-HLL--Collection-MHHHHBankruptcy Law Change-----H
22
Slide23
Daniel MeloDanielMelo@fico.comPhone
Thank You!
Slide24
Learn More at FICO World
Related Sessions
Credit Boot Camp: Game On! How to Make Banking Training Fun
Collection Platform Success in a Transitioning Economy
The New Normal: Adopting and Adapting to Drive Growth
Products in Solution Center
FICO
®
Debt Manager™ solution
FICO
®
PlacementsPlus
®
service
FICO
®
Collection Scores
FICONet
®
service
FICO
®
Engagement Analyzer
P&L Insight Service
Experts at FICO World
Bruce Curry
Miguel Cabezas
Alecia Jacobs
Mary Dupont
Juan Carlos Lopez
White Papers Online
Eight Steps to Collection and Recovery Excellence
Can your Collections Team Support Your New Compliance Framework
Blogs
http://www.fico.com/en/blogs/category/collections-recovery/
Slide25
Please rate this session online
Daniel MeloDanielMelo@fico.com
25
---