BED BUGS! PowerPoint Presentation, PPT - DocSlides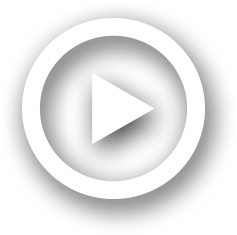 Description
A PROBLEM WE CAN SOLVE…. TOGETHER!. BED BUGS!. WHAT are BED BUGS?. WHERE are they?. HOW do I know?. HOW they SPREAD. CONSEQUENCES. WHAT TO DO?!?!. WHY ME?!. Bed bugs can happen to . ANYONE. Does . not. ID: 223878
Direct Link:
Embed code:
Download this presentation
DownloadNote - The PPT/PDF document "BED BUGS!" is the property of its rightful owner. Permission is granted to download and print the materials on this web site for personal, non-commercial use only, and to display it on your personal computer provided you do not modify the materials and that you retain all copyright notices contained in the materials. By downloading content from our website, you accept the terms of this agreement.
Presentations text content in BED BUGS!
Slide1
BED BUGS!
A PROBLEM WE CAN SOLVE…TOGETHER!
Slide2
BED BUGS!
WHAT are BED BUGS?WHERE are they?HOW do I know?HOW they SPREADCONSEQUENCESWHAT TO DO?!?!
Slide3
WHY ME?!
Bed bugs can happen to ANYONEDoes not matter who you are, what you do, where you are from or how CLEAN your house isThey can travel on people and things you take with you, but they like to live near where you sleepNOT SHAMEFUL and WE ALL MUST WORK TOGETHER
Slide4
WHAT ARE BED BUGS?
BUGS that feed on human's blood but do NOT live on peopleWhen bite they inject an anesthetic so you don't feel pain when they biteMost people will get itchy red bumps but some do not react to the bite(might not know that they have a bed bug problem!)
Slide5
WHAT TO LOOK FOR:
BUGS
[DON'T SQUISH! FLUSH!]BITESBLOOD (BED BUG POOP!)
Slide6
WHERE?!
BED BUGS want to stay near YOUThey LIVE near beds, couches and comfy chairs (where people sleep or sit for a long time)They can HIDE in VERY SMALL CRACKS
Slide7
WHERE TO LOOK
Slide8
HOW DO THEY SPREAD?
BED BUGS can get in clothes, bags and shoes and move with PEOPLE
They are SMALL and REALLY GOOD AT HIDING
Slide9
CONSEQUENCES
HEALTHBed bugs do not carry diseasesBites can become infected when scratchedAnxiety and poor sleepLANDLORDIf a tenant does not follow landlord's instructions there could be consequences including paying for treatment and evictionSERVICESSome important in-home services could stop if bed bugs are not treated (like homecare, Parents as Teacher, etc)
Slide10
SERIOUS PROBLEM!
In CANADA, BED BUGS are considered a SERIOUS PROBLEM
It is
NOT acceptable
to live with BED BUGS and not act to fix the problem
LANDLORDS may EVICT tenants who do NOT act to destroy bed bugs or do not PROTECT themselves
And you can be DENIED RENTING your next house!
Slide11
WHAT TO DO?!
THIS is a COMMUNITY PROBLEM that cannot be SOLVED unless PEOPLE WORK TOGETHER
IGNORING the PROBLEM, and PRETENDING that it is not happening will make it WORSE
Ask yourself:
DO I WANT TO GIVE BED BUGS TO MY FRIENDS OR FAMILY, WHO THEN ALSO HAVE TO SUFFER BITES AND POSSIBLY BE CHARGED LOTS OF MONEY?
TALK ABOUT BED BUGS!
Slide12
ACTION!
VACUUM, VACUUM! VACUUM!!!LAUNDRY!TIDY!
1.5 hours
TALK
.
Slide13
VISITING
IF YOU
HAVE
BED BUGS OR IF YOU
DON'T WANT THEM!
PUT ON CLOTHES THAT HAVE BEEN IN THE DRYER FOR 1.5 HOURS (OR DRIED AND SEALED IN BAGS)
IMMEDIATELY LEAVE YOUR HOUSE (DO NOT SIT DOWN)
BRUSH OFF BEFORE ENTERING
SIT ON WOOD OR PLASTIC CHAIR (NOT SOFT CHAIR)
DO NOT PUT PURSE/BAG ON CARPET OR COUCH
DO NOT SLEEP OVER
VACUUM AFTER GUESTS HAVE LEFT
CLEAN BEDDING (if they slept over
)
PUT
CLOTHES IN DRYER IMMEDIATELY WHEN YOU GET HOME FROM VISITING
Slide14
TREATMENT OPTIONS
FUMIGATION (CHEMICAL SPRAYING):Professionals spray chemicals (2x) to kill bed bugsArranged by landlord or tenant/home-ownerCost = $300 - $600HEAT TREATMENTUses heat to kill bed bugs and eggsLFS-IS has rented 3 machinesCost = higher utility bill and extensive preparation
---