SDR 11.2 PowerPoint Presentation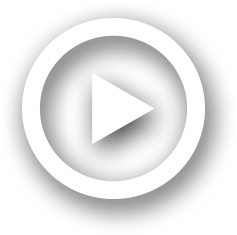 Description
PHYSICAL RACK LEVEL SECURITY MONITORING AND RESTRICTING ACCESS. Mike . Fahy. Business Development Manager,. Electronic Access Solutions. Data Center World – Certified Vendor Neutral. Each presenter is required to certify that their presentation will be vendor-neutral. . ID: 580829
Embed code:
Download this presentation
DownloadNote - The PPT/PDF document "SDR 11.2" is the property of its rightful owner. Permission is granted to download and print the materials on this web site for personal, non-commercial use only, and to display it on your personal computer provided you do not modify the materials and that you retain all copyright notices contained in the materials. By downloading content from our website, you accept the terms of this agreement.
Presentations text content in SDR 11.2
Slide1
SDR 11.2PHYSICAL RACK LEVEL SECURITY MONITORING AND RESTRICTING ACCESS
Mike FahyBusiness Development Manager,Electronic Access Solutions
Slide2
Data Center World – Certified Vendor Neutral
Each presenter is required to certify that their presentation will be vendor-neutral.
As an attendee you have a right to enforce this policy of having no sales pitch within a session by alerting the speaker if you feel the session is not being presented in a vendor neutral fashion. If the issue continues to be a problem, please alert Data Center World staff after the session is complete.
Slide3
PHYSICAL RACK LEVEL SECURITY - MONITORING AND RESTRICTING ACCESS
Recent studies show that 55% of all data breaches are carried out or influenced by someone on the inside of an organization. To reduce the risk of the insider, both governmental and industrial organizations have developed compliance requirements that are forcing physical security and monitoring down to the rack level. This presentation will review these requirements and provide an overview of the solutions available for both new and existing racks.
Slide4
Agenda
Data center security
Drivers behind the need to improve rack level security
Affected data centers
Electronic locking mechanisms
What to monitor
Access control technologies
Solutions
Retrofit
situations
Case study
Slide5
Typical Data Center Security
Slide6
How Far Does Physical Security Extend?
Slide7
Rack Security Levels
Open Racks / Doorless RacksMechanically latched / locked doorSingle point / Multi-pointCombination locksChain & PadlockElectronic Locks
Slide8
Database breaches and cyber crime cost the global economy more than $400 billion annually. Juniper research predicts it could hit $2 trillion globally by 2019.
* Source: "2015 Cost of Cyber Crime Study: United States," Ponemon Institute, October 2015.
Securing Data
Slide9
Biggest Challenges Presented By the Growth of the Volume of Data
Source: Cloudera and Intel jointly commissioned Unisphere Research, a division of Information Today, Inc., to survey IT and corporate line of business managers involved in or responsible for data center operations. April 2016
Slide10
Insider Threats Outrank External Attacks
Source: IBM 2015 Cyber Security Intelligence Index, Figure 5
Recent data from IBM Security Services shows 55% of all attacks were found to be carried out by malicious insiders or inadvertent actors.
Slide11
Inadvertent or Malicious Action
On September 23, 2014 the FBI released a warning about the security risks posed by disgruntled and former employees.
Source: http://www.ic3.gov/media/2014/140923.aspx
"The exploitation of business networks and servers by disgruntled and/or former employees has resulted in several significant FBI investigations in which individuals used their access to destroy data, steal proprietary software, obtain customer information, purchase unauthorized goods and services using customer accounts, and gain a competitive edge at a new company."
Slide12
Regulatory Compliance Requirements
PCI-DSS, Payment Card Industry Data Security Standard"Any physical access to data or systems that house cardholder data provides the opportunity for individuals to access devices or data and to remove systems or hardcopies, and should be appropriately restricted"HIPAA – Health Insurance Portability & Accountability Act"Physical measures, policies and procedures to protect a covered entities electronic information systems and related buildings and equipment, from natural and environmental hazards, and unauthorized intrusion"SOX – Sarbanes OxleySCN 404 – Management assessment of internal controls "controls that pertain to the preparation of financial statements"FISMA – Federal Information Security Management ActOrganizations must limit physical access to information systems, equipment and the respective operating environments to authorized individuals.CIP – Critical Infrastructure Protection ActProtecting Critical Cyber Assets by restricting, monitoring and logging physical access.CJIS (Criminal Justice Information Services), FedRamp (Federal Risk and Authorization Management Program), SSAE16 SOC2
Slide13
Affected Data Centers
Financial HealthcareColocationGovernmentUtilitiesUniversities
Slide14
Rack Access Evolution
Cabinet level mechanical key lockSingle or multiple key codesManual access management
Electronic lockingDigital access credentialsIntegrated access control systems
Traditional Rack Access
Intelligent Physical Security
Security
Compliance
Convenience
Slide15
Design Considerations
Front door/back door
Multi-bay cabinetsCentralized vs dedicated access controlRemote AccessVirtual CagesHot aisle containment
Slide16
Electronic Locking Mechanisms
Electronic door strikesElectromagnetsFixed cam locksSwing handlesCam locksPush to close locksSlide boltsRotary stylePin latches
Slide17
What to Monitor
Lock statusElectrically locked/unlockedMechanically locked/unlockedLatch statusHandle up/downLocked mechanismDoor statusRelease @ high tempLink to IP Camera
Slide18
Override Solutions
MechanicalIntegrated key lockEngage with key lockCableKeyed panel accessElectricalRedundant powerOverride power keySeparate power terminals
Slide19
Access Control Technologies
Keypad – something you knowRFID – something you haveProx (125 KHz)Smart Card (13.56 MHz)Biometrics – something that is youFingerprint / Hand / Eye
Slide20
Access Control Technologies
Advantage
Disadvantage
Keypads
No credential to carry
Security risk
RF Proximity
Building integration
Better security
Requires physical
credential
Electronic keys
Easier
transition, familiarity
Management of electronic
keys
Biometrics
No credential, nothing to recall
Acceptance, reliability
Remote control
Higher security
Less convenience
Standalone
Simplified setup – no software
No
remote credential management
Networked – wired, wireless
Remote management
More complex install
Slide21
Integrated Access Control
Access Control Reader and Electronic Lock in one productNo additional drilling or cutting required for access control reader
Slide22
Self Contained Electronic Locks
Access control and electronic locking in one productEasy transition from mechanical keyed locks to electronic accessKeypad or RFID Card OptionsTypically battery based solutionsStandalone – no software or networkingNo real time monitoringSneakernet set-upSome work with multi-point latch systems
Slide23
Integration With Existing Building Physical Access Control (PAC) System
Utilizes existing infrastructureSame software that controls access to the building front door controls access to rack doorsBuilding access credentials can be used at rack levelAdding capacity to building PAC system can be costlyWiring needs to run from each cabinet to building PAC system panel
Slide24
Independent Networked Access Control System
Systems specifically designed for rack level securityHave their own software and user interfaceBuilding access credentials can still be used at rack levelSome communicate with existing PAC system to share credentials and transactionsSome are bus based, some are network appliances
Slide25
Electronic Access Retrofit Install
New build vs retrofitExisting panel prepsWarranty (no drilling / cutting)"Electronic Deadbolt"Access control reader & wiring integrationMechanical Override
Slide26
Case Study – The Challenge
Remote "dark" data centerLeased facilityThird party securitySeveral groups within organization need access to cabinetsOutside maintenance technicians need access to cabinetsSeveral different cabinet typesSOX / PCI Compliance RequirementsConcerned about the cost / time requirements of providing visitor escortsAccess provided locally and via remote help desk
Slide27
Case Study - Solution
Implemented a BUS based Independent Networked Access
Control systemLock retrofit kits to work on all existing cabinets without cutting or drillingLocal access via end of row controllerRemote access and credential management via internet (IP camera system)Audit trail reporting capability for SOX and CPI complianceKnow what each visitor is doing while in the data center
Slide28
Summary
Electronic access solutions at the rack provide the ultimate protection of data integrity
Select from basic standalone to fully IP based networked solutions
Electronic lock is the most critical element
Flexible electronic locking devices can be integrated with any remote access control system
Retrofits require appropriate planning for wiring and lock install
Slide29
Thank you
Mike
Fahy
Business Development Manager,
Electronic Access Solutions
Southco
, Inc.
Tel: (1) 303-561-4900
mfahy@southco.com
www.southco.com
---