Educate One, Empower Thousands PowerPoint Presentation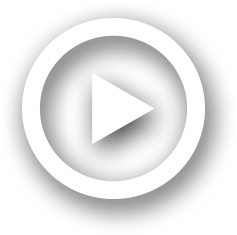 Description
Imagine if there was a way to increase a family's income, reduce infant mortality, improve community health and well-being.. Would you help?  . The fastest way to achieve these goals is to educate women. ID: 535012
Embed code:
Download this presentation
DownloadNote - The PPT/PDF document "Educate One, Empower Thousands" is the property of its rightful owner. Permission is granted to download and print the materials on this web site for personal, non-commercial use only, and to display it on your personal computer provided you do not modify the materials and that you retain all copyright notices contained in the materials. By downloading content from our website, you accept the terms of this agreement.
Presentations text content in Educate One, Empower Thousands
Slide1
Educate One, Empower Thousands
Slide2
Imagine if there was a way to increase a family's income, reduce infant mortality, improve community health and well-being.
Would you help?  
Slide3
The fastest way to achieve these goals is to educate women
PS we're not just staying this. It has been proven in a multitude of academic studies
Slide4
The way to create lasting positive change in society is to ensure the women that are educated are then free to take on leadership roles across community, government, and in business.
Slide5
The UN recognises this as a global priority, and the We women foundation dedicates itself to making it a reality in Myanmar
Slide6
IF you agree that women and men should have equal power to shape their societies – then welcome aboard, you're already part of the change!We women foundation runs programmes that equip women in Myanmar to step into leadership roles.In return they go on to affect lasting culturally-relevant change through reform, policy, business and leadership!
Our mission is to prepare women for leadership
Slide7
We're part of a global change!
We women foundation is an organisation delivering against the UN's Sustainable Development Goal 5: Achieve gender equality: Empower all women and girls
Ensure women's full and effective participation and equal opportunities for leadership at all levels of decision-making in political, economic and public life 
Adopt and strengthen sound policies and enforceable legislation for the promotion of gender equality and the empowerment of all women and girls at all levels
We women foundations programmes help:
Slide8
Here's what we do to make change a reality
Our recently launched programme in Myanmar provides training to develop the project management, business management, and executive-level skills of women. This unique program provides an opportunity for women from marginalised communities to build upon their strengths and entrepreneurial skills.
We provide scholarships to enable women to complete tertiary education. Each scholarship runs on the understanding that women will return to their region to take an active leadership role to be the change for the future.
Scholarships
We create strong multi-discipline networks across the ethnic areas in Myanmar and link them together at a national level to give them one single strong voice together – more powerful for influencing and working for change!
We women leadership network
Business and project development
Slide9
Because she's a leader…
Meet Saam Htwe, Saam is working at Child's Dream, an organisation that empowers marginalised communities through education and healthcare. She is working towards creating a better education system for future generations.How? Saam applied for the We women university scholarship and thanks to the program, She was able to work and study at the same time and successfully completed a Masters degree in Education Administration." I see education as one of the most important tools with which we can upgrade our lives."
Slide10
Nang Hseng Hearn is a program director and board member at SWAN, an organisation focused on empowering women for a better life and for social and political change in Burma.  How?She joined the pre-university training provided by We Women and afterward was rewarded by a two years scholarship for her Masters degree in Public Health. "Now I just want to empower the community."
Because she's a leader…
Slide11
Spread the word#empowerthousandsHelp us raise awareness for this year's campaign Educate One, Empower Thousands by following us on Twitter, LinkedIn or Facebook.
(1) How you can help?
facebook.com/
Wewomenfoundation
linkedin.com/company/we-women-foundation
@wewomanfound
Slide12
Donate Our target this year is to raise €20,000 and every euro, pound or dollar contributed goes to support women in Myanmar to actively participate in this critical time in their history. You can donate online PIFWorld (Pay It Forward) www.pifworld.com/nl/nonprofits/0Z7BjpSQPsk/we-women-foundation/aboutGlobal Giving https://www.globalgiving.org/donate/12176/we-women-foundation/
(2) How you can help?
Slide13
 Sponsor us 1st of December 2016 – 31st of January 2017You may choose one of the followingOne-off Donation: Donate what is possible for you on a one-off basis; Single Matching: Every donation given by our individual sponsor is matched up to €5,000 or €10,000 – a $10 donation becomes a $20 donationDouble Matching: Every donation given by our individual sponsor is matched twice up to €5,000 or €10,000 – a $10 donation becomes a $30 donation
(3) How can you help?
Slide14
Small actions really can make a big difference
Dear Ursula,
"I won a medal for outstanding student and received a certificate, since my GPA is over 3.5. I was flabbergasted, when they called my name for the gold medal, as there were only 3 students who were granted a medal. With this I would like to say that I am thankful for the place where I currently am in life. For that I would like to express my deepest heartfelt gratitude to the donor and we Women for your continuous support, without you I wouldn't be standing proudly here today."
Slide15
We would welcome your support in whichever way, shape or form you can provide it.THANK YOU!
Stay in touch!
Annelies
Christiani
, Fundraising and Partnership Manager
annelies@wewomenfoundation.org
www.wewomenfoundation.org
facebook.com/Wewomenfoundation/
twitter.com/wewomenfound
linkedin.com/company/we-women-foundation
---