The City's 2005 Plan for Arts and PowerPoint Presentation, PPT - DocSlides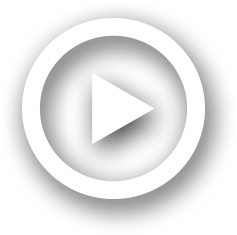 Description
Culture, established by the Minneapolis Arts Commission and the Minneapolis City Council . recommended the establishment of an artist-in-residence program within City . Departments.. Quote. . The city is the stage for a war of narratives . ID: 755486
Direct Link:
Embed code:
Download this presentation
DownloadNote - The PPT/PDF document "The City's 2005 Plan for Arts and" is the property of its rightful owner. Permission is granted to download and print the materials on this web site for personal, non-commercial use only, and to display it on your personal computer provided you do not modify the materials and that you retain all copyright notices contained in the materials. By downloading content from our website, you accept the terms of this agreement.
Presentations text content in The City's 2005 Plan for Arts and
Slide1
The City's
2005 Plan
for Arts and
Culture, established by the Minneapolis Arts Commission and the Minneapolis City Council
recommended the establishment of an artist-in-residence program within City
Departments.
Slide2Slide3
Quote
The city is the stage for a war of narratives
Michel
De
Certeau
,
The Practice of Everyday Life
Slide4
Quote
Living is
narrativizing
. Stirring up or restoring
this
narrativizing
is
thus also among the tasks
of
any
renovation
. One must
awaken
the stories that
sleep
in the
streets
, that lie within a
simple
name,
folded
up.
Michel
De
Certeau
,
The Practice of Everyday Life
Slide5Slide6
In-
ter-sec-tion-al-
i
-
ty
noun:
intersectionality
; the interconnected nature of social categorizations such as race, class, and gender as they apply to a given individual or group, regarded as creating overlapping and interdependent systems of discrimination or disadvantage. "Though an awareness of
intersectionality
, we can better acknowledge and ground the differences among us."
Slide7Slide8
Intersections
Creative CityMaking
Slide9
FOUR
INTERSECTIONS
Slide10Slide11
City Goal: One Minneapolis
Disparities
are eliminated so that all Minneapolis residents
can
participate and
prosper
.
Racial inequities (including housing, education, income and health) are addressed and eliminated.
All people, regardless of circumstance, have opportunities for success at every stage of life.
Equitable systems and policies lead to a high quality of life for all.
All people have access to quality essentials, such as housing, education, food, child care and transportation
Residents are informed, see themselves represented in City government and have the opportunity to influence decision-making.
Slide12
Racial Equity
"The development of policies, practices and strategic investments to reverse disparity trends, eliminate institutional racism and ensure that opportunities for all peple
are no longer predictable by race
"
Minneapolis City Ordinance, 2014
Slide13
Testing the Idea
Creative CityMaking –
years
1 & 2
Slide14
&
7
Artists
Community
Planning and
Economic
Development
(CPED)
Long Range Planning Division
Slide15
Penn Ave N Small Area Plan
SWLRT Station Area Plans
Linden Hills Small Area Plan
Dinkytown
Small Area Plan
Historic Capstone Study
City
C
ultural
P
lan
6
LONG RANGE
PLANS IN 2013
Slide16
results
Year
1 & 2
Slide17
SIMPLE &
PLAYFUL
WORKS!
SIMPLE &
PLAYFUL
WORKS!
Slide18
MOBILE, FRIENDLY & APPROACHABLE
Slide19
10
22
7
months
new tools
strategies
Slide20Slide21Slide22
Penn Ave Small Area Plan
Artists worked in a neighborhood with a high concentration of poverty and people of color to influence City & Country planning by helping to shape the nature and content of survey questions in the study area.
Ashely
Hansen &
Winf
Young
Huie
Penn Ave
Slide23Slide24
58
arts-based engagement events
90%
never engaged in city planning
1800+
individuals engaged
Slide25
Cultural Planning
Artists worked to engage communities who did not
respond to traditional
city data gathering
methods.
Slide26Slide27Slide28Slide29
SO WHAT?
New
pathways for
engagement
New relationships
Meaningful
community conversations
Decisions being made in the City can draw upon multiple
perspectives
Confirmed that innovative strategies are
needed
Interest
in collaborating with artists was generated among City departments
Demonstrated that artists have much to
contribute
creative problem solving
collaborative
capacity
"let's try it!" orientation
deep community
connections
Slide30
Refining the
COncept
Year
3
Slide31
Our Simple rules
Artfully engage underrepresented communitiesTest big ideas
Act with tact
Leverage conflict as a resource
Run with what works
Demonstrate value
Slide32
DIGITAL
EQUITY
What if
residents had equal access to computers, the Internet and technology skills regardless of their age, race or income
?
IT Department
Artists: Kirk Washington & Peter MacDonald
Slide33
TENANT
VOICES
What if
tenants—50% of the Minneapolis population—had a voice to inform policy decisions that directly impact their
lives?
Regulatory
Services Department
Artists:
Mankwe
Ndosi
& Reggie Prim
Slide34
BLUEPRINT
FOR
EQUITABLE
ENGAGEMENT
What if
neighborhood organizations, City boards and commissions truly reflected the communities they serve
?
Neighborhood
and Community Relations Department
Artists:
Ariah
Fine and
D.A
. Bullock
Slide35
CREATIVE
ASSET
MAPPING
What if
neighborhoods with the highest concentrations of poverty and people of color were able to influence City planning by identifying what the community considers its intangible assets and strengths
?
Community Planning & Economic Development - Long
Range Planning Division
Artists:
Shá
Cage
and E.G. Bailey
Slide36
What if
the city had culturally specific ways to enable new immigrant communities and other under-represented populations to participate more fully in the electoral process
?
City
Clerk's Office
A
rtist:
Jeremiah
Bey
ELECTORAL
ENGAGEMENT
Slide37
Quote
The wordless histories of walking, dress, housing, shape
neighborhoods on
behalf of absences; they trace out
memories
that no longer have a
place
- childhoods, traditions,
timeless
events. To the visible city they add those
invisible cities
about which Calvino wrote…
…
Michel
De
Certeau
,
The Practice of Everyday Life
---