Transit Agency Status FY 2011-12 PowerPoint Presentation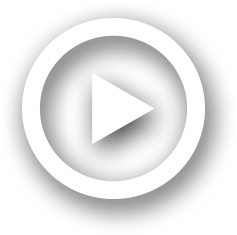 Description
Current Financial Position. Current Operations. Service Statistics/Trends. Funding Statistics/Trends. Other Information/Assumptions. Capital Status Review. 1. Current Financial Position:. Reserves. Source. ID: 682317
Embed code:
Download this presentation
DownloadNote - The PPT/PDF document "Transit Agency Status FY 2011-12" is the property of its rightful owner. Permission is granted to download and print the materials on this web site for personal, non-commercial use only, and to display it on your personal computer provided you do not modify the materials and that you retain all copyright notices contained in the materials. By downloading content from our website, you accept the terms of this agreement.
Presentations text content in Transit Agency Status FY 2011-12
Slide1
Transit Agency StatusFY 2011-12
Current Financial PositionCurrent OperationsService Statistics/TrendsFunding Statistics/TrendsOther Information/AssumptionsCapital Status Review
1
Slide2
Current Financial Position:Reserves
SourceBalancePTAF4,651
ASG
86,777
BSG
0Section 1513497,761Local153,860Other187,025
2
Slide3
Current Financial Position:Level of Short-Term Debt/Loans—Identify each line of credit (excludes long-term bond financing)
Name of Financial InstitutionAmount of Available CreditInterest Rate
Current
Credit in Use
Not Applicable
3
Slide4
Current Financial Position:Accounts Payable – Past due 90 days and over
Accounts Receivable – Past due 90 days and overVendorAmount Past Due
Estimated Pay Date
None – payment
made according to terms.
Program/AgencyAmount Past Due
Date Requisitioned
Estimated Pay Date
See Attached
4
Slide5
Current Operations:Staffing LevelContract ProvisionsHealthcarePension
FuelFaresOther major factors producing cost increases above inflationCost Savings Initiatives5
Slide6
Staffing Level/Org Chart
6
Slide7
Contract ProvisionsTerm of current union contract 7/1/2009 to 6/30/2012
DriversCurrent2012-13Starting wage
Bus – 11.30 / Van – 10.10
To be determined during contract negotiations.
Top
wageBus – 15.50 / Van – 15.00Average wageBus – 13.60 / Van 11.16Contract wage increase
See attached
sheet
Job Classification
Number-
Full Time
Number-Part Time
Drivers
Bus – 14
/ Van - 8
Bus – 0 / Van - 12
Mechanics
8
0
Dispatchers – Non Union
2
1
Admin
– Non-Union
10
2
Hostlers30
7
Slide8
Important Contract Provisions8
Part time employees can work up to 35 hours per week. No provision determining split shift work exists but past practice does not include this practice.Overtime is inclusive of holiday's, personal days, and guarantee time.
4 outsourcing subcontractors are used to the fullest extent of their current capacity for shared ride and limited fixed route service. Currently 54% of shared ride service is completed by sub-contractors.
Through past practice; light duty, fixed route split shifts and Saturday assignments are not conducive to reducing overtime.
Slide9
Healthcare
Union
Non-Union
Basic Coverage
Current
$ 604 per month Single Family Medical 509.32 1158.14Dental 24.66 79.34Vision 4.58 11.92
Total 538.56 1249.40
FY 2012-13
TBD 7-1-12
TBD 1-1-12
Employee Contributions
Current
Zero
contribution
$ 25
– Single
$ 50 - Family
FY 2012-13
TBD 7-1-12
TBD 1-1-12
Co-Payment
Current
$15 – Office Visit
$ 50 – ER Visit
$ 0 deductible
$ 15 – Office Visit$ 50 – ER Visit$ 1,000 deductible
FY 2012-13
TBD 7-1-12
TBD 1-1-12
9
Slide10
Pension
Union
Non-Union
Employee Contributions
Current
Up to $16,500Up to $16,500FY 2012-13
Same
Same
Minimum Age
to Qualify for Retirement
Current
62
62
FY 2012-13
Same
Same
Minimum Number of Years to Qualify for Retirement
Current
1 year of service
1 year of service
FY 2012-13
Same
Same
Minimum Number of Years to be
Vested
Current
6 years6 yearsFY 2012-13
Same
Same
10
Slide11
Pension:Describe any proposed changes and the estimated financial impacts.No changes at this time
Provide a status of the degree to which the pension funding is funded. If not fully funded please provide your strategy to fully fund pension.Fully funded by SCTA.11
Slide12
Fuel:Current Cost per Gallon – Gas - $ 3.19 / Diesel $ 3.93Contract rate or market rate? Gas – under state contract
Diesel – As needed – no contractTerms of contract (if applicable) – State Costars ProgramProjected Cost per Gallon and Basis for ProjectionContract rate or market rate? DGSTerms of contract (if applicable) - State Costars Program
12
Slide13
Fixed Route Fares:
Average Fare: $1.31No Current Plans to Increase FaresFare policy is multi-zone based with several types of tickets. Future plans include simplifying zones, reducing the amount of types of passes, and adjusting fares / pass costs as appropriate to encourage greater use.
Fare
Type
Date
of Last IncreaseCurrent AmountBase Fare July
1, 1995
$1.25
Transfers
July
1, 1995
$0.25
Zone Fares
July
1, 1995
$0.25
Other multi-ride
tickets/passes
July
1, 1995
Public Multi-Ride
Level's 1 - 6
$1.25 - $2.50
College
Mult
-Ride
20 Ride
$20.00
Monthly Pass
Monthly, any route
$50.00
13
Slide14
Shared Ride Fares:Date of Last Fare Increase July 1, 2011
Current Average fare $15.88Sponsorship arrangements. STS participates in the State funded Lottery, PWD and Welfare to Work programs. Medical Assistance and other related social service agencies also participate. Third party lottery trips are sponsored through the Office of Senior Service and other local agencies.Planned ChangesDate of planned increase: July 1, 2012
Estimated average fare: $15.88
Sponsorship arrangements: No Change
Describe Fare Policy: Lottery trips use local sponsor agencies or client co-pay to cover their portion of fare. Non-lottery trips are billed at the same full-rate to the nursing home, medical facility or Medical Assistance once per month.
14
Slide15
Other Future Cost Factors:
FactorsExplanation
Attracting
and retaining employees
is made challenging due to low wages, high responsibility, and changing work hours.
We have been unable to attract new drivers and have lost several drivers recently. This will continue to increase overtime costs or labor costs thru increased wages.New technology and multiple office locations are increasing administrative duties. Higher administrative costs will affect future performance as new reporting standards and technology increase responsibilities
Sub-Contractors
struggling
to remain in business due to employee turnover, increased distance between stops, and reduced trips
Decreasing
trips and increasing distances between stops has caused Sub-Contractors to struggle. Future rates will certainly reflect these new realities.
Insurance Costs
Recent workers compensation injuries have driven up overtime costs and will certainly
drive up future insurance costs.
15
Slide16
Cost Savings Initiatives:
InitiativeCurrent CostPlanned Action and Implementation DateProjected Savings
- Increase Sub-Contracting
in the Shared Ride program
- Consolidate Shared Ride Schedules and Reduce Current Vehicle Fleet
- Discontinue contract with current marketing firm
Evaluate using
Maintenance personnel to replace cleaning firm at Union Station
- Instillation of MDT and AVL's in Shared Ride vehicles
- Reduce parts
inventory
- Increase advertising revenue
- "Right Size" our fleet by better matching vehicle size with needs
16
Slide17
Fixed Route Funding
FY 2010-11FY 2011-12FY 2012-13
FY 2013-14
FY 2014-15
Total Operating Expenses
2,023,2061,974,5882,014,0802,054,361
2,095,449
Total Operating Revenue
166,739
168,739
172,114
175,556
179,067
Total Operating
Deficit
1,856,467
1,805,849
1,841,966
1,878,805
1,916,381
Subsidies:
Federal
468,721
532,998
543,658
554,531
565,622
State
1,341,778
1,224,625
1,249,118
1,274,100
1,299,582
Local
45,968
48,226
49,191
50,174
51,178
Total Funding
1,856,467
1,805,849
1,841,966
1,878,805
1,916,381
17
Slide18
Fixed Route Service Statistics/Trends:
Describe Any Proposed ChangesProposed Changes – Simplify the fare structure which may result in some fares being raised or lowered.
Fixed Route
FY 2010-11
FY 2011-12
FY 2012-13FY 2013-14FY 2014-15
Rev.
Veh
. Miles
354,175
354,175
354,175
354,175
354,175
Rev.
Veh
. Hours
21,603
21,603
21,603
21,603
21,603
Passenger
Trips
232,898229,405
225,963
222,574
219,235
ACT 44 PERF.
MEASURES
Pass. Trips/Hour
10.78
10.62
10.56
10.30
10.15
Op.
Cost/Hour
93.66
91.40
95.06
98.86
102.82
Op. Rev./
Hour
7.72
7.81
8.12
8.45
8.79
Op. Cost/Trip
8.69
8.61
9.09
9.60
10.13
18
Slide19
Shared Ride Funding
FY 2010-11FY 2011-12
FY 2012-13
FY 2013-14
FY 2014-15
Operating Expense1,645,7811,648,5531,686,8281,703,6961,737,770Passenger Revenue258,389
293,007
295,935
298,894
304,872
Lottery
759,052
807,120
815,193
823,345
839,812
MATP
211,638
219,132
221,323
223,536
228,007
Other Sponsor
205,558
216,498
219,177
221,369225,796Other139,348112,796135,000136,552139,283
Balance
(71,796)
0
0
0
0
19
Slide20
Shared Ride Statistics/Trends20
Shared-RideFY 2010-11FY 2011-12
FY 2012-13
FY
2013-14
FY 2014-15Total Veh. Miles804,284
808,305
812,346
816,408
820,490
Cost per Mile
2.00
2.04
2.08
2.09
2.12
Total
Veh
. Hours
41,196
41,607
42,023
42,443
42,867
Cost per Hour
39.02
39.62
40.06
40.14
40.53
Total
Pass. Trips
96,142
96,726
97,210
97,696
98,184
Cost per Trip
16.72
17.04
17.35
17.44
17.70
Rev
. per Trip
16.08
17.04
17.35
17.44
17.70
Trips per Hour
2.31
2.32
2.31
2.30
2.29
Slide21
Other Information/Assumptions:Fixed-Route - STS continues to try and find ways to help create new ridership, and, to convince our current customers to ride more often. Over the past several years we have worked with both the Penn State Schuylkill Campus, and, the McCann School of Business to promote Fixed Route Service to students traveling to and from school. This has been quite successful, and, has increased our ridership. A Monthly pass was introduced in July 0f 2011, and it seems to be catching on for those who are frequent riders of the system. We continue to try and find ways to promote our service, and, one project that we are currently working on is in regards to our current fare structure and trying to make it a little easier to understand. There have been basically no changes in main line routes over the past several years, but, some stops and some smaller feeder routes have been put into a "request for service." We have recently updated our schedules to reflect the opening of our Union Station Terminal on June 27, 2011.
Shared Ride - The current shared ride program has been suffering some setbacks, especially in the area of MATP and other programs. Projecting revenue for this program have become quite difficult, as changes in policies associated with those who utilize transportation services are subject to change and cutbacks. To try and help offset some of these reductions, STS is attempting to promote group trips to senior organizations. We will review the current FY at the end of December to review our financial status, and, if necessary, we may again have to apply for a fare increase.
21
Slide22
Capital Status ReviewFixed-Route – See AttachmentShared Ride – See Attachment
22
---