An Introduction to Your Legacy of Values PowerPoint Presentation, PPT - DocSlides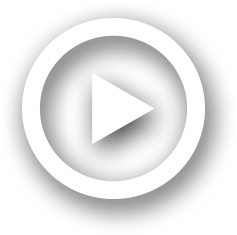 Download this presentation
DownloadNote - The PPT/PDF document "An Introduction to Your Legacy of Values" is the property of its rightful owner. Permission is granted to download and print the materials on this web site for personal, non-commercial use only, and to display it on your personal computer provided you do not modify the materials and that you retain all copyright notices contained in the materials. By downloading content from our website, you accept the terms of this agreement.
Presentations text content in An Introduction to Your Legacy of Values
Slide1
An Introduction to Your Legacy of ValuesEthical Wills / Legacy Letters
Slide2
The
Importance of Legacy
in Our Lives
Slide3
Why Create a Legacy?
As humans, we're hardwired to:Define our personal transcendenceShare our wisdom and life experiencesCreate generational connections
Find purpose in our livesMaintain our vitality
Slide4
Life Purpose
We all wish to feel that our lives mattered…that we made a difference while we were here,that we leave this world with few or no regrets,
and that we will be remembered favorably.
Slide5
Legacy of Values
The Voice of the Heart
Slide6
Our Legacy of Values
We all want to be remembered andeveryone leaves something behind.Seniab
Slide7
Our Legacy of Values
What is an Ethical Will?A way to record and share yourvaluesfaith
beliefslife lessonshopes for the future loveforgiveness
with family, friends, and community.
Slide8
What is a Legacy Journey?
Articulating our values, hopes and life lessons;conveying our life wisdom through our stories;and aligning our generosity with our actions.
Slide9
Legacy's Impact on ResiliencyChildren who know family stories and values have higher self-esteem and are better prepared to handle life's ups an downs.
Engaging in life reflection during difficult times often results in greater resiliency and hope.Understanding our stories, values and passions helps us live our lives with greater purpose and intent.
Slide10
Our Legacy of Values
When to write an Ethical Will?Life transitions and turning pointsChallenging
events or life situationsChild's special milestone or when they become an adult
B
irth
of a
child, grandchild
or great
grandchild
L
oss
or
illness
N
ational disasters
W
hen
the spirit moves us!
Slide11
Four Phases of Adulthood
The Mature MindGene Cohen, MD, PhDMidlife reevaluation: 30s-60s
Liberation: 50s-70s Summing up: late 60s-90s Encore: 70s and beyond
Slide12
Midlife Re-evaluation: 30s-60sTypically engaged by those in their 40s-early 50s
A time of exploration and transitionA quest to search for what is true and meaningful
Slide13
Liberation: 50s-60sTypically engaged by those in the late 50s-70s
A time of experimentation and innovationSeeking the freedom to speak one's mindThe question: If not now, when?
Slide14
Summing Up: Late 60s-70s
Fueled by awareness of one's mortality and physical changesMotivated to share wisdomSee ourselves as 'keepers of the culture'-storiesDesire to find meaning in life through review, summarization, and giving backDesire to give back through volunteerism, community activism, philanthropyPeople feel compelled to attend to unfinished business and resolve conflicts
Slide15
Encore: 70s and BeyondPlans and actions shaped by desire to restate and reaffirm major themes in our lives
Explore variations on those themesDesire to live well and impact family and community
Slide16
Our Legacy of Values
Why write an Ethical Will?Honor the pastCapture the presentInform the future
"Honor the Past, Capture the Present, Inform the Future"
is reprinted with permission from:
Anita Hecht, LCSW Director, Life History Services, LLC
Slide17
Next Steps Sign up for our next upcoming scheduled Ethical Will/Legacy Letter Writing Workshop.
Register here For individual legacy coaching information, please contact Beatriz at 561-350-0814. Thank you!!!!!!!
---