Building Back Better: Sustainable Mental Health Care after Emergencies PowerPoint Presentation, PPT - DocSlides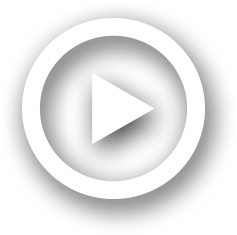 Download this presentation
DownloadNote - The PPT/PDF document "Building Back Better: Sustainable Mental..." is the property of its rightful owner. Permission is granted to download and print the materials on this web site for personal, non-commercial use only, and to display it on your personal computer provided you do not modify the materials and that you retain all copyright notices contained in the materials. By downloading content from our website, you accept the terms of this agreement.
Presentations text content in Building Back Better: Sustainable Mental Health Care after Emergencies
Slide1
Building Back Better:
Sustainable Mental Health Care after Emergencies
Slide2
"Emergency situations – in spite of the adversity and challenges they create – are openings to transform mental health care. These are opportunities not to be missed because mental, neurological, and substance use disorders are among the most neglected problems in public health, and because mental health is crucial to the overall well-being and productivity of individuals, communities and countries recovering from emergencies."
Dr Margaret ChanDirector-General, World Health Organization
Slide3
Report structurePart 1: Seeing opportunity in crisis (Introduction)Part 2: Seizing opportunity in crisis (10 detailed cases)Part 3: Spreading opportunity in crisis (lessons learnt)
Slide4
Part 1 – seeing opportunity in crisis
Slide5
Mental health challengesHundreds of millions affected by mental disordersAll countriesAll communitiesAll age groupsIf untreated, substantial disability and economic loss
22.7% of global Years Lived with Disability (YLDs) Hundreds of billions of dollars in lost productivity80% in low- and middle-income countries do not receive needed mental health servicesMany countries spend their limited resources on ineffective and often inhumane practices
Slide6
This is not effective or humane care
Slide7
It is possible to do better
Community-based services in action
Slide8
Emergencies at a glanceCaused by: natural disasters, armed conflicts, other hazardsNumerous emergencies annually around the worldResult in: large scale injury, death, displacement, destruction, disease outbreaksMental health problems increase – while mental health infrastructure often weakened
Slide9
Emergencies are opportunitiesMedia interestInterest of decision-makers (e.g. government leaders, heads of humanitarian agencies)Decision-makers willing to consider options beyond the status quo
Slide10
Taking action helps recovery and developmentPositive mental health is crucial for individuals, societies and countries recovering from emergenciesPositive mental health linked to higher educational attainment, enhanced productivity and earnings, better parenting, improved health and quality of life
Slide11
Part 2 – Seizing opportunity in crisis
Slide12
10 emergency-affected areasAfghanistanBurundiIndonesia (Aceh Province)IraqJordan
KosovoSomaliaSri LankaTimor-LesteWest Bank and Gaza Strip
Slide13
AfghanistanViolence and instability for more than 30 yearsIncreased focus on mental health following fall of Taliban in 2001Integration of mental health into general health servicesInitially NGO project-driven within selected areas
Increasingly coordinated by MOPH at national level
Slide14
Afghanistan – policy milestones2003: Mental health included in Basic Package of Health Services (BPHS) 2nd tier2005: Mental health included in BPHS 1st tier
2010: BPHS called for psychosocial counsellors in health centres and basic mental health training for medical doctors working with them2010: 5-year National Mental Health Strategy
Slide15
Afghanistan – other achievementsStandardized training materials for health workersInclusion of mental health indicators in health information systemInclusion of psychiatric medications in essential drugs list
Slide16
Afghanistan - Nangarhar ProvinceSince 2001:> 1000 general/primary health workers trained and supervised in basic mental health careAlmost 100 000 people helped
Slide17
BurundiCyclical outbreaks of violenceHundreds of thousands killedMore than one million displacedIn 2000, no mental health policy or plan, no services other than one psychiatric hospital, only one psychiatrist in country
From 2000, mental health services provided by international NGOFrom 2005, government began to takeover responsibility for mental health services
Slide18
Burundi – service developmentIntroduction of psychosocial workersMental health clinics in provincial hospitalsPhysician and nurse training in basic mental health care
Slide19
Burundi – policy achievementsNational Mental Health Strategy adopted in 2007Inclusion of mental health indicators in health information systemInclusion of psychiatric medications in essential drugs list
Slide20
Burundi – other achievementsMore than 17 000 people helped by psychosocial workers, 2000 – 200810 000 people seen at mental health clinics for more than 60 000 consultations, 2006 – 2008 Current project: integrating mental health into primary care via mhGAP
Slide21
Indonesia (Aceh)Decades of civil strife and tsunami of December 2004165 000 killed400 000 displacedHealth facilities destroyedPrior to tsunami, mental health care available only through one psychiatric hospital located in capital of Aceh
Slide22
Indonesia (Aceh) - strategyRecommendations for Mental Health in Aceh (2005)Roadmap for coordinating diverse agenciesCommunity mental health nurses
Inpatient units in general hospitalsPsychiatric hospital reform
Slide23
Indonesia (Aceh) - achievementsAll districts have mental health services at primary care level13 districts have specific mental health budgets3 districts offer secondary carePsychiatric hospital has improvedMental health part of health regulations (2010)
A model for other parts of the country
Slide24
IraqDecades of dictatorship, economic sanctions, war, violent insurgencyMillions displaced internally and to neighbouring countriesPre-2004, limited mental health services in urban areas, 2 psychiatric hospitals
Slide25
Iraq – milestonesNational Mental Health Council (established 2004)National strategy and action plan (current 2009-2013)Integration of mental health care into PHC (2009-2011)Health worker training
80-85% of psychiatrists> 50% of general practitioners20-30% of nurses, psychologists, social workersNational formulary of psychiatric medications
Slide26
Iraq – service development
Slide27
JordanPeriodic influxes of refugees from neighbouring countriesSince 2003, continuous waves of displaced IraqisScattered throughout country
High rates of mental health problemsMental health system hospital-based, urban – no PHC integration
Slide28
Jordan3 pilot community mental health centres (2008-2009)Biopsychosocial approachMultidisciplinary teams
Individualized treatment plansWide range of servicesSuccesses built support and momentum for further change
Slide29
Jordan – further achievementsNational Steering Committee for Mental HealthNational mental health policy and plan Mental health unit in MOHService developmentsShort-stay inpatient units
PHC: WHO Mental Health Gap Action ProgrammeService user training and empowerment
Slide30
KosovoConflict came to a head in 1998-1999Rapid political changeMental health services hospital focused, biological, no PHC integration
Slide31
KosovoMental Health Task ForceMental Health Strategic Plan (2001)Roadmap for coordinating actions
Slide32
Kosovo – service development
Slide33
SomaliaInternal discord, violence, humanitarian emergencies since 1991Millions internally displacedFood crisesCollapse of public health system
Mental health services3 psychiatric institutions with poor conditionsSevere shortage of mental health workersNo PHC services
Slide34
SomaliaFull reform not possibleProgress through different initiativesMental health situation analysesChain-free initiativeHealth worker training
Slide35
Somalia - achievementsChains removed from >1700 people (2007-2010)Now expanded to all regions55 health workers trained2 mental health coordinators3 new mental health facilities
Situation analyses attracted donor attention
Slide36
Sri LankaAreas of protracted civil conflictTsunami of December 2004More than 35 000 killed1 million displacedExtensive damage
Mental health services through tertiary-level hospitals near capital
Slide37
Sri Lanka – policy milestonesNational mental health policy (2005 - 2015)decentralized, comprehensive, community-based servicesroadmap for coordinated effortsNational Mental Health Advisory Council (2008)
Slide38
Sri Lanka – service development
Slide39
Timor-Leste1980s – 1990s: military conflict, mass displacement, human rights violations1999: humanitarian emergency2002: political independencePre-reform: no mental health specialist services or professionals in the country
Slide40
Timor-LestePRADET formed and begins developing mental health services (2000)priority to community-based services and those with severe problemsMental health worker training and supervision (2000 – 2005)Progressive integration with MOH
Slide41
Timor-LesteMental health-trained general nurses are available in around one quarter of the country's 65 community health centres, compared with none before the emergency.
Slide42
West Bank and Gaza StripTwo geographically separated areasDecades of occupation, conflict, unrestPre-reform: 90% of resources for tertiary psychiatric care, few community mental health clinics, no PHC integration
Slide43
West Bank and Gaza Strip – milestonesWHO technical assistance initiated (2001)Agreement between MOH and Consulates of France and Italy (2003)5-year strategic operational plan (2004)3-year European Commission project contract (2008 and 2012)
Slide44
West Bank and Gaza Strip – service developmentNumber managed in community mental health centres
Number of inpatient beds, Bethlehem Hospital
Slide45
Part 3 – Spreading opportunity in crisis
Slide46
Key ActionsMental health reform was supported through planning for long-term sustainability from the outsetThe broad mental health needs of the emergency-affected population were addressed
The government's central role was respectedNational professionals played a key roleCoordination across agencies was crucial
Slide47
Key ActionsMental health reform involved review and revision of national policies and plansThe mental health system was considered and strengthened as a whole
Health workers were reorganized and trainedDemonstration projects offered proof of concept and attracted further support and funds for mental health reform Advocacy maintained momentum for change
Slide48
The future
Slide49
Key messagesMajor gaps remain worldwide in the realization of comprehensive, community-based mental health care.It is possible to take meaningful action after emergencies to accelerate the development of mental health systems.
Global progress will happen more quickly if, in every crisis, strategic efforts are made to convert short-term interest in mental health problems into momentum for mental health reform. This would benefit not only people's mental health, but also the functioning, stability and resilience of societies recovering from emergencies.
Slide50
What you can doRead the report and supplementary informationIncorporate relevant slides into presentationsDisseminate the report's website (below)Use
the report to guide technical advicehttp://www.who.int/mental_health/emergencies/building_back_better/en/index.html
---