Missouri Division of Behavioral Health PowerPoint Presentation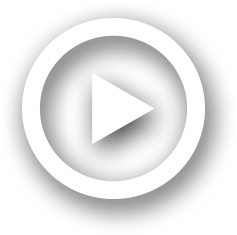 Description
Missouri Division of Behavioral Health Melissa Smyser MSW, LMSW Who, What and How? Who are we? Formerly the Division of Alcohol and Drug Abuse and Division of Comprehensive Psychiatric Services What is the function? ID: 768931
Embed code:
Download this presentation
DownloadNote - The PPT/PDF document "Missouri Division of Behavioral Health" is the property of its rightful owner. Permission is granted to download and print the materials on this web site for personal, non-commercial use only, and to display it on your personal computer provided you do not modify the materials and that you retain all copyright notices contained in the materials. By downloading content from our website, you accept the terms of this agreement.
Presentations text content in Missouri Division of Behavioral Health
Missouri Division of Behavioral Health Melissa Smyser MSW, LMSW
Who, What and How? Who are we? Formerly the Division of Alcohol and Drug Abuse and Division of Comprehensive Psychiatric Services What is the function? Assure the availability of prevention, evaluation, treatment, and rehabilitation services for individuals and families How is it done? Contracted DBH providers statewide
Substance Use Services Comprehensive Substance Treatment and Rehabilitation (CSTAR)Assessment Community Support Day Treatment Individual , Group and Family Counseling Inpatient Detox Medication Assisted Treatment Recovery Support Prevention Regional Support Centers Compulsive Gambling Services
CSTAR Eligibility General for all levels Substance Use Disorder as defined in the DSM 5 Level I: Primary Treatment (outpatient or residential) Evidence individual can't stop use w/o monitoring/support Need for daily or almost daily treatment services Level II: Intensive Outpatient Rehabilitation Ability to limit use and/or remain abstinent Absence of crisis that cannot be resolved by community support Level III: Supported Recovery (outpatient counseling) Presence of recovery supports in the family and/or community Lack of a need for intensive treatment
Psychiatric Services Comprehensive Psychiatric Rehabilitation (CPR) Evaluation/Assessment Community Support Medication Services Physician Consultation Psychosocial Rehabilitation Assertive Community Treatment Treatment Family Homes/Professional Parent Homes Peer Support/Family Support Youth Day Treatment Access Crisis Intervention Outpatient Services Individual, Family and Group Therapy Medication Management
CPR Eligibility DiagnosisSchizophrenia Spectrum (8 types) Bipolar I disorders (28 types) Bipolar II disorders Unspecified Psychosis Major Depressive disorders– recurrent (7 types) Obsessive-Compulsive Disorder Post Traumatic Stress Disorder Borderline personality disorder Anxiety disorders (5 types ) Qualifying DLA 20 Score w/diagnosis Adults age 26 and over: 40 or below Youth/Transitional Age youth ages 6-25: 50 or below
Where are services? Substance Use Services Directory of Substance Use Treatment Programs http:// dmh.mo.gov/ada/help.html Regional Support Centers http :// dmh.mo.gov/ada/progs/regionalsupportcenters.html Psychiatric Services Community Mental Health Centers http:// dmh.mo.gov/mentalillness/helpinfo/adminagents.html Access to Crisis Intervention – 24/7 hotline http:// dmh.mo.gov/mentalillness/progs/acimap.html
Missouri Division of Developmental Disabilities: Promoting integration and independence for Transition Youth
Who, what and how? Who are we? Established in 1974, to serve a population that has developmental disabilities such as intellectual disabilities, cerebral palsy, head injuries, autism, epilepsy, and certain learning disabilities. What is the function? Improve the lives of Missourians with Developmental Disabilities through supports and services that foster self-determination How is it done? Contracted providers statewide
Regional Offices
Support and Services Case management Home and Community Based Services (Medicaid Waivers) Office of Autism Services Crisis Intervention Community Supports Advocacy Specialists Family Resource and Autism Specialists Behavior Resource Teams Community Living Coordinators Employment First Specialists Programmatic Supports
Regional Office connection Application for servicesAssessment with: Adults - Missouri Critical Adaptive Behaviors Inventory (MOCABI,) or Children - Vineland Adaptive Behavior Scales, 2 nd Ed. Getting Through the Door
Intake gathers medical, educational, and psychological records. Regional Office staff determine if : Developmental Disability Diagnosis, and Substantial Functional Limitations Habilitative Need Eligibility Determination Process
Assignment for Support Coordination. Development of Individual Support Plan.Services tied to support need, not diagnosis Not an entitlement. Eligibility for Division services provides limited range of benefits, compared to eligibility for Medicaid Waiver services. After Eligibility for Division Services is Determined
Description of the individual Goal DiscussionSupport needs Service identification Outcomes Budget Individual Support Plan
Utilization Review Support Coordinator provides information to the UR Chair Individual Support Plan (ISP) Priority of Need assessment (PON) Budget General Review by UR Clarification of questions Presentation in UR Committee UR Recommendation to Regional Office Director Wait List Request for "Waiver Slot" Service Provision
General Waiver Qualification Stricter standard of Eligibility Limits of qualifying diagnoses Three vs. two areas of substantial functional limitations. Need to use the types of services provided by an ICF/DD (AKA ICF/MR ) Medicaid Eligible* Comprehensive Waiver * Community Support Waiver * Autism Waiver * Missouri Children with Developmental Disabilities Waiver (MOCDD) " mo -kids", (AKA Sarah Jian Lopez Waiver ) Partnership for Hope Waiver *
Missouri became a member of the State Employment Leadership Network in 2008, "Promoting Employment First" became one of the Division's five priorities and Employment First Policy was implemented in 2011. Dedicated staff and resources with assisting individuals, families, support coordinators, service providers and schools with affirming rights of employment and community integration for transition youth.
Employment First Principles All individuals have the right to explore the full range of employment options to empower informed choice and foster self-determination. Career Planning is a requirement for all individuals currently receiving services to ensure supports , services, and outcomes on ISP's are consistent with each individual's interests and desires. All individuals have the right to earn a living-wage in a job of their choosing; based on their unique talents, gifts, skills, and interests. As with all employees, persons with disabilities should have access to services and supports necessary to succeed in the workplace.
Transition Youth Support and Services Strategy 1 - Outreach: Message Employment and community life engagement are a fundamental part of everyone's lives which promote self-identity, self-confidence, self-determination and self-sufficiency. Employment leads to greater physical and mental health benefits, positive lifestyles and personal satisfaction. Targeted Audience Individuals and families School personnel and case managers Service providers Businesses
Outreach
Transition Youth Support and Services Strategy 2- Training and Technical Assistance: Training and TA focused on developing advocacy skills and capacity to ensure services and outcomes on ISP's are consistent with each individual's choices, interests, needs and desires in the following areas: Career Planning Asset Development Benefits Planning Community Life Engagement Targeted audience Families and individuals School Personnel and Support coordinators Service Providers
Training and Technical Assistance
Transition Youth Support and Services Strategy 3- Collaboration: Developing a system of support Early career experiences are essential in developing understanding, expectation and confidence. Blended and braid efforts develop opportunity and maximize effective and efficient transition planning. We all have talents, gifts and skills which enhance the capacity of those around us with envisioning, believing and achieving.
Collaboration
Contact Duane Shumate, M. Ed. Director of Youth Transition/Employment duane.shumate@dmh.mo.gov 573.526.8214 dmh.mo.gov/ dd / dmh.mo.gov/ dd / progs /employment.html
Questions
---