A Professional Memorandum Writing Workshop PowerPoint Presentation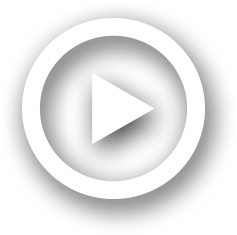 Description
Patricia Elliott, MPH. Candidate for . DrPH. Boston University Instructional Innovation Conference. March 2, 2012. Overview. Innovation purpose. Workshop components. Application to other courses. Questions. ID: 490414
Embed code:
Download this presentation
DownloadNote - The PPT/PDF document "A Professional Memorandum Writing Worksh..." is the property of its rightful owner. Permission is granted to download and print the materials on this web site for personal, non-commercial use only, and to display it on your personal computer provided you do not modify the materials and that you retain all copyright notices contained in the materials. By downloading content from our website, you accept the terms of this agreement.
Presentations text content in A Professional Memorandum Writing Workshop
Slide1
A Professional Memorandum Writing Workshop
Patricia Elliott, MPH
Candidate for
DrPH
Boston University Instructional Innovation Conference
March 2, 2012
Slide2
Overview
Innovation purpose
Workshop components
Application to other courses
Questions
Slide3
Innovation Purpose
Slide4
Context
Course:
Women, Children and Adolescents: Public Health Approaches
Assignment:
Craft a professional memorandum informing a decision maker of a health issue along with a programmatic or policy response.
Need for innovation:
Students lack professional writing experience.
Slide5
Goals of the Memo Assignment
Synthesize information
Present ideas clearly and efficiently
Build career related skills
Create a polished writing sample
Slide6
Challenges for Students
Professional writing ≠ academic writing
It is difficult to break
successful
habits
Short assignments are the enemy of procrastinators
Slide7
Innovation: Memo Workshop
S
tudents need practice and support to build new skills
Multifaceted skills-building workshop
An interactive in-class session
Students work
with their own material
Uses lecture, individual, and group work
Slide8
The Workshop
Slide9
Components
Instructional
lecture
Individual brainstorming
Group
collaboration
One-on-one
instructor interaction
Class-wide
group discussion of prepared examples
Slide10
Section 1- Memo Dissection
A close look at each memo section:The importance of being concise and direct
Introduction
Scope of the problemCurrent approachesProposed program/policyMajor constituencies Conclusion
Instructional Lecture
Slide11
Section 2- Partner Time
Practice being succinct and clearStudents turn to their neighbor and must summarize in 60 seconds:The importance of their health issueA brief description of their policy or programmatic recommendationClass discussion of challenges
Group Work
Slide12
Section 3- The Art of Writing
Presentation of the nuances of professional writing with a focus on:ToneFormattingContentGeneral writing tipsActive/passive voiceGrammarCitations
Instructional Lecture
Slide13
Section 4- Practice with Topic
Individual work guided by a handout Partner work present ideas and ask questions to neighborsFaculty workone-on-one questions addressed by roving faculty and TAs
Individual and Group Work
Slide14
Section 5- Analysis of Examples
Examples of each memo section are displayed on-screen and in a handoutClass-wide discussion of strengths and weaknesses, followed by faculty analysisSlides, with faculty analysis included, are posted to course website after class
Class-Wide Group Work
Slide15
Section 5- Analysis of Examples
Slide16
Application to Other Courses
Slide17
Application of Innovation
Direct use in other courses
Any course that requires students to write a memorandum
Applications in public health, public policy, business sector, etc.
Expanded use for the format
This multi-faceted format for skills building can be applied across the curriculum to help student acquire a variety of new skills
Slide18
Summary
Slide19
Benefits
Improves students' understanding of
the nuances of professional writing
Engages and challenges students
to work through their own topic in a way that identifies hurdles and provides immediate support from peers and faculty
Offers flexibility for a range of audiences and educational goals
Slide20
Questions?
Slide21Slide22
---