Patient survey for Moss Valley Medical Practice using the General Pra PDF document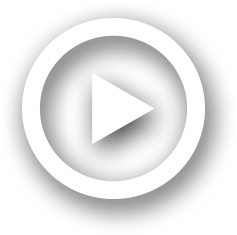 Description
The GPAQ Survey was conducted in two ways : - Postal and In Surgery On 6th January 2014, 220 postal surveys were sent out 2nd class. On 6th January 2014 some members of the Patient Participation G ID: 90518
Embed code:
DownloadNote - The PPT/PDF document "Patient survey for Moss Valley Medical P..." is the property of its rightful owner. Permission is granted to download and print the materials on this web site for personal, non-commercial use only, and to display it on your personal computer provided you do not modify the materials and that you retain all copyright notices contained in the materials. By downloading content from our website, you accept the terms of this agreement.
Presentations text content in Patient survey for Moss Valley Medical Practice using the General Pra
Patient survey for Moss Valley Medical Practice using the General Practice Assessment Questionnaire (GPAQ)Standard report and analysis for GPAQ Consultation Version 3 Contents: How the survey was carried out Summary of results Date: 21 March 2014 The GPAQ Survey was conducted in two ways : - Postal and In Surgery On 6th January 2014, 220 postal surveys were sent out 2nd class. On 6th January 2014 some members of the Patient Participation Group kindly volunteered to administer the 'in surgery' questionnaire. During week commencing 6th January – 10th January 2014, 358 surveys were handed out to patients who were attending for appointments with either a doctor or nurse. In total 578 patients 7% of the total practice population was surveyed 104 postal returned 308 surgery returned The sample for the postal survey was gathered from a list of patients aged 18 years and over who had attended the practice on one or more occasions to see a clinician during the last six months. From the list of 3467 every 16th patients was selected until a total of 220 had been chosen. The last three digits of a patients NHS number were used as an identifier and if there were any duplicate numbers a random number was allocated. The sample for the surgery survey was gathered from all patients who were attending the surgery for an appointment with a doctor, practice nurse or Health Care Assistant. Members of the PPG randomly approached patients or patients approached members of the PPG and were given a survey to complete and put in the survey box or return by post. The surveys were handed out to patients until they had all been given out so refusals were not noted. In total 412 surveys were returned (71.3% of the total survey distributed) (Combined scores of Good, Very Good and Excellent) Patient Services/Receptionists & Appointments2012 2013 2014 83% 83% 83% - very happy with how helpful the receptionists are 66% 89% 86% - found it very easy or fairly easy to get though to someone on the phone 70% 71% 70% - found it very easy or fairly easy to speak to a Doctor or nurse on the phone 61% 52% 53% - could see a GP urgently, on the same day No Data 84% 80% - found it easy to book ahead Doctors 2012 2013 2014 95% 86% 89% - satisfied with how Doctors Explain tests and treatment No Data 85% 86% - satisfied with the Involvement of in decision made about their care 89% 91% 94% - felt they were treated with care and concern No Data 76% 96% - had confidence and trust in the GP 86% 92% 90% - felt they were given enough time 92% 92% 93% - satisfied with how well the Doctor listens (Combined scores of Good, Very Good and Excellent) Nurses 2012 2013 2014 95% 92% 90% - satisfied with how Doctors Explain tests and treatment No Data 83% 87% - satisfied with the Involvement of in decision made about their care No Data92% 95% - felt they were treated with care and concern No Data80% 99% - had confidence and trust in the Nurse No Data95% 96% - felt they were given enough time 95% 95% 94% - satisfied with how well the Nurse listens Comments Waiting times for appointment seem to be getting longer. Please don't change to all patients arriving very early and having to take turns in making appointments Excellent, all way round Can't get nurse appointments and time you have to wait in surgery Cars parking not using doctors waiting times to see doctors can be a long time I cannot speak more highly Don't come often and have seen it improve over the years I have had good treatment and courtesy from the practice. Can't fault it! The practice has suffered in my opinion since the resignation of a shared Community Matron. Disabled and Elderly patients particularly with multiple illnesses in the community require this important service. A replacement is surely a must ASAP. I struggle to use computerised patient booking service system because of multiple medical difficulties (ie lack of hand dexterity and memory loss. It is believed that the large number of patients who do not keep monthly appointments should suffer a financial penalty for non cancellation to surgery! All of the Drs/nurses I have seen treated me as a person that mattered, not just an appointment I really like the practice but I find it hard getting appointments Talking about new treatments available would be beneficial rather than continuing with medication that is not up to date Couldn't wish for a better practice - Excellent!!! A good practice overall, but constrained by time and number of patients Always waiting half hour after appointment time. Should make appointment slots longer Excellent reception - always helpful The care and consideration received at the Practice has been excellent. So caring, thoughtful and kind. Thank you so much. This is also including all the office staff and everyone else who works at the Practice. Always extremely helpful on reception Very Satisfied I have had some very positive experiences of using the surgery's services but also a few very negative ones with specific Doctors and Student Doctors. I could recommend more peer reviews/ observations, even for established GPs. Please do not close down the reception desk as it is an essential part of the service Completely satisfied Been with this Practice since it opened. Always looked after me, cannot fault them Overall my GP Practice is excellent I don't like the self-check in. I am not a number, I find it very impersonal. Always welcomed by a friendly smile/greeting. MEANS A LOT This Practice and all its staff are excellent and do their very best 36 years of excellent service Don't change anything! Very pleasant experience Excellent service in clean and tidy surgery 100% professional and competent. It has my complete trust. Thank you Receptionists excellent! Nurses outstanding and my Doctor is excellent I consider myself very lucky to be registered with this Practice, especially when I witness the experiences of my work colleagues Fantastic Nobody at the practice seems to understand my health condition I did ask about crespine gel for a knee complaint to be told that it wasn't effective. However for me as a patient it had been when done privately. The alternative is a knee replacement and this in real terms must cost more and therefore I feel alternatives should be more readily considered rather than the standard as the cost is far less value for money!! Longer opening times please! Good Efficient Practice You cannot get appointments with Nurses for INR, Diabetes etc. Always late shouting you in. Best Medical Centre I have been too I need to book blood test for IVF. I called 5 times over a period of a month. Each time I was promised someone would arrange the blood test and call me back; they never did. This nearly cost us our cycle. We had to book privately with the hospital in the end. My direct expereince when seeing a Doctor has been much better Although I don't have to visit the surgery for myself on a regular basis, I have an 18 month old son who has had some illness from his first few months. All staff have been thorough, helpful and provided an excellent service. Up to 12 months ago my visits to the GP Surgery were infrequent and consequently I did not know individual Doctors. During the last 12 months I have seen a range of Doctors and I would say that in my opinion some are better than others. There is one Doctor I would not see again under any circumstances if my opinion is replicated throughout the Practice then this inevitably puts pressure on certain Doctors who may be deemed to be "better" than others. Unfortunately, these days we don't have a family Doctor so it is impossible to build up a relationship of trust as we don't know the Doctors in the Practice. They quite often have locums. We need the surgery to be open at weekends, people who work need appointments too!!! Go with the times NHS!! I recently moved into this area and at the moment have not had any need to attend on a same day appointment for emergency illness but the service I have received on two occasions have been excellent and the receptionists very helpful No Complaints, keep up the good work. Thanking you all On the whole good, but I wish they could understand me as I am a bit slow and have trouble not understanding things Sometimes it is difficult to obtain appointments before or after normal working hours ie 9 – 5 Having spoken with friends who are patients of other Practices I think I can give you 10/10!! I wouldn't like to go anywhere else The building is modern and the interior is welcoming, bright and very clean. The provision of automatic doors has proved of considerable benefit to elderly and disabled patients and young mothers with buggies. A larger car park would, at times, be useful who would be the most expert and financially efficient to provide out of hours cover continues to cause much discussion Although I name a favourite Doctor because she has helped me through a battle with cancer, bless her, I am more than happy to be treated by any of the wonderful Doctors and Nurses of this Practice. The receptionists too are welcoming, friendly and very helpful. No complaints. Have a great deal of trust and faith in this wonderful General Practice. Some Doctors in the Practice are less helpful than others. A limited surgery at the weekends would be very popular with patients, especially very young/very old. This Practice excels in every aspect of patient care and is well deserving of their award for excellence. All staff - Doctors, Nurses, Health Care Staff, Receptionists, Admin Staff etc are vigilant, helpful and courteous at all times. The service given by this Practice is the best I have experienced. I have had back and shoulder problems. The Physio was excellent and helped me a lot. The Doctors are always polite and I feel a close relationship with a few of them that I feel that if I had continuing concerns I could request one of these Doctors. Think the Practice is the best Practice I have ever attended The Digital thing is OK when you arrive, but it doesn't greet you with a smile and a nice hello like the receptionists do Very lucky to have such an excellent GP Practice Health Professionals/Receptionists etc all do their best under rushed conditions and systems which are often inefficient and/or outdated. Doctors stare at PC screens instead of looking at the patient/examining/listening, get impression of being fobbed off "its probably a virus" etc. Patients often feel that too much time is taken away from Doctors with admin/targets and assessments etc when they should be free to fully concentrate on patients. I don't go to see the GP very often, on average 2-3 years and I feel I get fobbed off all too easily so I do not bother to go to see the GP, because to get referred to the specialist you have to see the GP 10-15 times. PS. I think the Health Service is very poor because of poor funding All patients should be able to see their Doctor of choice, which is very difficult at times as the very good and caring Doctors have long waiting lists for appointments. There also seems to be a large turnover of locums. I appreciate having the consistency to see the same Doctor at all times, but it is exceedingly difficult to get appointments with certain Doctors if you feel that it is urgent. Would be much better to be able to see a Doctor or Nurse the same day (that's if you can get past the Receptionist) you can never predict when you are going to be ill! Waiting for them to ring you back takes too long and is much better to speak face to face, prescribing over the phone how can they tell wants wrong Although the receptionists are very helpful and do their very best to get you an appointment I think having to wait up to 10 days to see a Doctor is quite poor. For people who are working it isn't easy to fit in daytime appointments, perhaps evening appointments should be kept free for people who are at work all day. Do not find any fault with GPs, Nurses or any staffOverall very good Practice. Always managed to get an appointments and advice over the phone. Receptionists are lovely.
---