Hamid Seydi Hunter Campbell "Patch" PowerPoint Presentation, PPT - DocSlides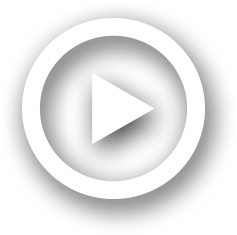 Description
Adams. Hunter Campbell "Patch" Adams, . M.D.. (born May 28, 1945 in . Washington, D.C.. ) is an . American. . physician. , social activist, citizen . diplomat. and . author. . He founded the . Gesundheit! Institute. ID: 750246
Embed code:
Download this presentation
DownloadNote - The PPT/PDF document "Hamid Seydi Hunter Campbell "Patch"" is the property of its rightful owner. Permission is granted to download and print the materials on this web site for personal, non-commercial use only, and to display it on your personal computer provided you do not modify the materials and that you retain all copyright notices contained in the materials. By downloading content from our website, you accept the terms of this agreement.
Presentations text content in Hamid Seydi Hunter Campbell "Patch"
Slide1
Hamid Seydi
Hunter Campbell "Patch"
Adams
Slide2Slide3
Hunter Campbell "Patch" Adams, M.D.
(born May 28, 1945 in
Washington, D.C.
) is an American physician, social activist, citizen diplomat and author. He founded the Gesundheit! Institute in 1971. Each year he organizes a group of volunteers from around the world to travel to various countries where they dress as clowns in an effort to bring humor to orphans, patients, and other people.His life inspired the film Patch Adams, starring Robin Williams. Adams is currently based in Arlington, Virginia. In collaboration with the institute, he promotes a different health care model (i.e. one not funded by insurance policies).
Getting to Know Him
Slide4
Adams had a difficult childhood. His father, an officer in the United States Army, had fought in Korea, and died while stationed in Germany when Adams was
16-years-old. After
his father's death, Adams returned to the United States with his mother and brother. Upon his return, Adams has stated that he encountered institutional injustice which made him a target for bullies at school. As a result, Adams was unhappy and became actively suicidal. After being hospitalized three times in one year for wanting to end his life, he decided "you don't kill yourself; you make revolution." According to Adams, ever since this realization, he has been active with no breaks in his revolution for love, peace, and justice
.Early life
Slide5
After school (1963) from Wakefield High School (Arlington County, Virginia
)
,
Adams completed pre-med coursework at the George Washington University. He began medical school without an undergraduate degree, and earned his Doctor of Medicine degree at the Medical College of Virginia, Health Sciences Division of Virginia Commonwealth University in 1971. In the late 60s, one of his closest male friends (not his female friend as seen in the Patch Adams film) was murdered. Convinced of the powerful connection between environment and wellness, he believes the health of an individual cannot be separated from the health of the family, community, and the world. While working in an adolescent clinic at MCV, in his final year of med school, he met Linda Edquist, a volunteer in the clinic and student at VCU. Soon after graduation, Patch, Linda, and friends founded the
Gesundheit! Institute
(originally known to many as the Zanies), which ran as a free community hospital for 12 years.
Adams and Edquist married in 1975 and had two children, Atomic Zagnut Adams and Lars Zig Edquist Adams. The couple divorced in 1998
.
Early career
Slide6
A revamped Gesundheit! Institute, envisioned as a free
, full-scale
hospital
and health care eco-community, is planned on 316 acres (128 ha) in Pocahontas County, West Virginia. Its goal is to integrate a traditional hospital with alternative medicine. The West Virginia location accepts seasonal volunteers through the website. The new hospital has not been built as Adams continues to seek funding. The current caretaker staff at the West Virginia site consists of one person, but claims to be actively developing educational programs in sustainable systems design targeted to medical students, university alternative break groups, and the general public. Several videos and books have also been produced including the 1998 film, Patch Adams.Gesundheit! Institute
Slide7
Since the 1990s Adams has supported the Ithaca Health Alliance
(IHA
),
founded as the Ithaca Health Fund (IHF) by Paul Glover. In January 2006 IHA launched the Ithaca Free Clinic, bringing to life key aspects of Adams' vision. Adams has also given strong praise to Health Democracy, Glover's book written and published the same year.In October 2007, Adams and the Gesundheit Board unveiled its campaign to raise $1 million towards building a Teaching Center and Clinic on its land in West Virginia. Adams' girlfriend, Susan Parenti is the impetus behind this project. The Center and Clinic will enable Gesundheit to see patients and teach health care design.Gesundheit! Institute
Slide8
Adams urges medical students to develop compassionate connections with their patients. His prescription for this kind of care relies on humor and play, which he sees as essential to physical and emotional health. Ultimately, Adams wants the
Gesundheit! Institute
to open a 40-bed hospital in rural West Virginia that offers free,
holistic care to anyone who wants it.Adams was awarded the Peace Abbey Courage of Conscience Award on January 29, 1997.In 2008, Adams agreed to become honorary chair of the "International Association for the Advancement of Creative Maladjustment" or IAACM. In a number of his speeches and essays, Martin Luther King, Jr. had called for such an IAACM, but none was ever created. Mind Freedom International, a nonprofit coalition that Gesundheit! belongs to as a sponsor group, launched the IAACM to support "creative maladjustment" and social change.Gesundheit! Institute
Slide9
In addition to his fight to change medicine, Adams is a social activist. He has said several times that if the world does not change from valuing money and power to valuing love, humans will be extinct. Adams has said if he had the power to do so, he would solve this problem by handing all positions of power over to women, because, "all the problems of the world are due to men." He has added he thinks this way because of a great woman in his life: his mother. Adams said that his mother, "showed me the miracle of being nice, of being kind, of being generous as a way of life. This did not make me political until I grew up and realized that her world was not the world
."
Views and beliefs
Slide10
Complying with his social activism, Adams has been critical of many aspects of politics. He has openly spoken out against his own American government, saying of former
United States President
George W Bush, "I think Bush has no ethics. He's a liar, a thief and a murderer." He went on to blame Bush's victories in both of his term elections on the government and media manipulating the population to be a consumerist society and to stop caring about the world around them, as well as frightening them so they would agree to almost anything
. Adams has also shown a strong dislike of capitalism. In one interview, he goes as far as to call it the worst thing in history, and says it will make humans extinct.Views and beliefs
Slide11
In addition, Adams has criticized the film made about him, saying it sacrificed a lot of his message for the sake of selling tickets. Out of all the things Adams fights for, the film portrayed him merely as a funny doctor. According to Adams, the film told lies about his life, one lie being that while in the film Adams' girlfriend is murdered, in real life, the person murdered was Adams' closest male friend
.
Also, the website of the Gesundheit Institute states, "at the end of the film
Patch Adams, Universal Studios inserted the inaccurate statement that Gesundheit had already built its free hospital... This false claim hindered Gesundheit's ability to fundraise for the free hospital." Despite this, the website adds, "the movie itself raised visibility and helped launch a decade of teaching and Global Outreach." Patch Adams himself in an interview was critical of Robin Williams, stating, "He made 21 million dollars for four months of pretending to be me, in a very simplistic version, and did not give $10 to my free hospital. Patch Adams, the person, would have, if I had Robin's money, given all 21 million dollars to a free hospital in a country where 80 million cannot get care."Views and beliefs
Slide12
According to his works during his life I think he can be known as one of the greatest social entrepreneurs
ever.
His contribution to society of the USA and to the world is unique and admirable.
Conclusion
Slide13
The End.
---