Housing Continuum Continuum PowerPoint Presentation, PPT - DocSlides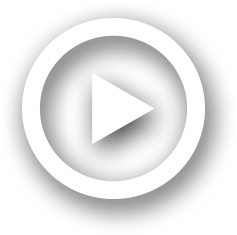 Description
Continuum. UNSHELTERED. UNSHELTERED. SHELTERED. DOUBLED UP. HOTEL/MOTEL. UNSHELTERED. SHELTERED. 4,388. Homeless or unstably housed students. HMIS CMS. CMS. HMIS. How many children in families receive services from both systems?. ID: 736764
Direct Link:
Embed code:
Download this presentation
DownloadNote - The PPT/PDF document "Housing Continuum Continuum" is the property of its rightful owner. Permission is granted to download and print the materials on this web site for personal, non-commercial use only, and to display it on your personal computer provided you do not modify the materials and that you retain all copyright notices contained in the materials. By downloading content from our website, you accept the terms of this agreement.
Presentations text content in Housing Continuum Continuum
Slide1Slide2Slide3Slide4Slide5
Housing
Slide6
Continuum
Slide7
Continuum
Slide8
Continuum
Slide9
UNSHELTERED
Slide10
UNSHELTERED
SHELTERED
Slide11
DOUBLED UP
HOTEL/MOTEL
UNSHELTERED
SHELTERED
Slide12
4,388
Homeless or unstably housed students
Slide13
HMIS + CMS
CMS
HMIS
How many children in families receive services from both systems?
The Institute for Social Capital integrates (links across) the two datasets so that overlap can be examined.
Literally homeless + housing instability
Literally homeless (ES + TH)
?
Institute for Social Capital
Slide14
HMIS (ES/TH) children in families
CMS students
444
Students in ES/TH
and
MKV
711 HMIS
(ES/TH) children in families enrolled in CMS
3,944
MKV students
not in ES/TH*
267
Students in ES/TH but
not
MKV
38%
of homeless students not connected to MKV services
Slide15Slide16
Continuum
Slide17
30%Pre-tax income
Slide18
Not a perfect measure
Slide19Slide20Slide21Slide22Slide23Slide24
EXTREMELY
LOW-INCOME
VERY
LOW-INCOME
LOW
INCOME
$33,500
$53,600
MODERATE
INCOME
>$24,300
$80,400
>
80,400
NOT
LOW-INCOME
What this looks like for a family of 4
Slide25
EXTREMELY
LOW-INCOME
VERY
LOW-INCOME
LOW
INCOME
$33,500
$53,600
MODERATE
INCOME
>$24,300
$80,400
>
80,400
NOT
LOW-INCOME
What this looks like for a family of 4
Slide26
EXTREMELY
LOW-INCOME
VERY
LOW-INCOME
LOW
INCOME
$33,500
$53,600
MODERATE
INCOME
>$24,300
$80,400
>
80,400
NOT
LOW-INCOME
What this looks like for a family of 4
Slide27
EXTREMELY
LOW-INCOME
VERY
LOW-INCOME
LOW
INCOME
$33,500
$53,600
MODERATE
INCOME
>$24,300
$80,400
>
80,400
NOT
LOW-INCOME
What this looks like for a family of 4
Slide28
EXTREMELY
LOW-INCOME
VERY
LOW-INCOME
LOW
INCOME
$33,500
$53,600
MODERATE
INCOME
>$24,300
$80,400
>
80,400
NOT
LOW-INCOME
What this looks like for a family of 4
Slide29
$7.25/
hr
2 bedroom unit
Slide30
92
$7.25/
hr
2 bedroom unit
hours
Slide31
Challenges exist for
affordable housing
development in Charlotte-Mecklenburg
Slide32
Housing prices are increasing
Slide33
Housing prices are increasing
Wages are not keeping pace
Slide34
Housing prices are increasing
Wages are not keeping pace
Population is increasing
Slide35
Housing prices are increasing
Wages are not keeping pace
Population is increasing
109
average daily growth
of Charlotte
MSA from
April 1, 2010
to
July
1, 2015
Slide36
Housing prices are increasing
Wages are not keeping pace
Population is increasing
21%
from 2010 to 2030
Commuting zone
Conservative estimate
Slide37
Housing prices are increasing
Wages are not keeping pace
Population is increasing
47%
from 2010 to 2030
Moderate estimate
Commuting zone
Slide38
Housing prices are increasing
Wages are not keeping pace
Majority of low-income renters are cost burdened
Population is increasing
Slide39
90%
of ELI
households
Mecklenburg
County, 2013
Housing prices are increasing
Wages are not keeping pace
Majority of low-income renters are cost burdened
Population is increasing
Slide40
Disparities of opportunity along race and economic lines exist
Housing prices are increasing
Wages are not keeping pace
Majority of low-income renters are cost burdened
Population is increasing
Slide41
Challenges in
Charlotte-Mecklenburg
$
Financial feasibility
Long-term affordability
Slide42
Thank you
---