METROPOLITAN WASHINGTON COUNCIL OF GOVERNMENTS PowerPoint Presentation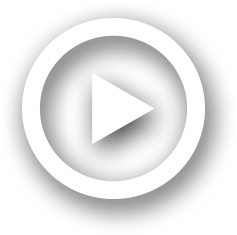 Description
Police Policy & Planning Subcommittee. http://fairfax2015.com. 10. 50 . 60 . 70 . 4,000. 12,500. 30,000. Event Days: June 26 – July 5, 2015. Venues located throughout the region. Sporting Events. ID: 757729
Embed code:
Download this presentation
DownloadNote - The PPT/PDF document "METROPOLITAN WASHINGTON COUNCIL OF GOVER..." is the property of its rightful owner. Permission is granted to download and print the materials on this web site for personal, non-commercial use only, and to display it on your personal computer provided you do not modify the materials and that you retain all copyright notices contained in the materials. By downloading content from our website, you accept the terms of this agreement.
Presentations text content in METROPOLITAN WASHINGTON COUNCIL OF GOVERNMENTS
Slide1
METROPOLITAN WASHINGTON COUNCIL OF GOVERNMENTSPolice Policy & Planning Subcommittee
http://fairfax2015.com
Slide2
1050+60+70+
4,00012,50030,000
Event Days: June 26 – July 5, 2015
Venues located throughout the region
Sporting Events
Countries RepresentedVolunteer WorkforceAthletes Expected to CompeteVisitors to the Region for the Games
Projected Game Numbers
Slide3
Scope of Event Indicators
Number of competitors registered:
1,942
Many NCR public safety agencies represented
Potential future swell from team numbers
Number of countries represented:
37
Notable concentrations:
USA, Canada, Australia, United Kingdom, Germany, India, Finland, Spain, Sweden, N. Ireland
Social media / online presence
Website Page Views:
9,400,000+ (Past 28 Days)
Twitter Followers:
21,000 +
Facebook Likes:
74,000+
Hotel rooms booked:
6,500+ Room Nights Booked
Slide4
COG Member Agency Registration Participation
Slide5
Scheduled Major Events
Opening Ceremony
RFK Stadium on June 26, 2015
Anticipate 40,000+ to attend
Athlete Village
Reston Town Center
Athlete Registration, Entertainment, Medals Presented
Closing Ceremony
Wolf Trap on July 5, 2015
Slide6
Events & Venues in NCR6
Fairfax City
Firefighter Muster
Cycling Race
Loudoun County
Badminton
Bowling
Cycling Challenge
Golf
Ice Hockey
Paintball
Indoor Soccer
Outdoor Soccer
Arlington County
Ice Hockey
Prince William County
Cycling
Ice Hockey
Rifle - Large Bore
Golf
St. Mary's County
Motocross
Prince George's County
Dragon Boat Racing
Washington DC
Opening Ceremony
Beach Volleyball
Town of Herndon
Bench Press
Push - Pull
Slide7
Angling
Archery
Athlete's Village
Baseball
Basketball
Biathlon
Billiards
Bodybuilding
Boxing
Crossfit
Clays
Closing Ceremony
Cross Country
Cycling Sprint Event
Darts
Dodgeball
Flag Football
GolfHalf MarathonHonor GuardIce Hockey
Indoor VolleyballLacrosseMartial ArtsMotorcycle Street
OrienteeringPolice Action PistolPolice Pistol CombatRifle AirRifle Small Bore
Rowing
Rugby
Service Dogs
Skeet
Softball
Stair Race
Swimming
Table Tennis
Tennis
Toughest CompetitorTrack & FieldTrapTriathlonTug of WarUltimate Firefighter
Weight LiftingWrestlingWrist Wrestling
Sporting Events in Fairfax County
Slide8
Anticipated Impact in Region
Increased demand for lodging near venue sites
Increase in persons attending 4
th
of July festivities in region
Increased patronage of businesses near venues, lodging & WPFG events
Potential VIP / Dignitaries to attend
Increased use of mass-transit
Increased international media coverage
Airport travel increase prior to June 26
th
and following July 5
th
Traffic & Parking Issues
Associated with Opening & Closing Ceremonies
Associated with major spectator events or events requiring road usage
Slide9
Security Posture will be "Welcoming and Inviting" Security Steering Committee Established Security Plan Incorporates 3 Prongs:Community EngagementRegional Law Enforcement and
Private Security PartnershipsRobust Contingency Planning
DHS Designation - Special Event Assessment Rating (SEAR 2)
Fairfax County Police Staffing Modifications
Department going to A/B 12 Hour Shifts
Leave Restricted, Training Postponed, Limited Court DocketsIn history of the WPFG no specific threats ever directed at the Games
Security
Slide10
Ongoing Security ResponsibilitiesInfrastructure & Asset ProtectionCredentialing / Access ControlCrisis Management PlanningCoordinate Dignitary / VIP Protection
Explosive Device / Suspicious Package ResponseCoordination on Fire/Life Safety/HAZMAT/OEM ItemsIntelligence Gathering
Inter-agency Communication & Coordination
Emergency Messaging System
Training of Security Personnel
IED, Legal, TECC Refresher, Counter-Surveillance, Venue CoordinationTransportation / Traffic PlanningVenue Security PlansAirspace / Drone Considerations
Slide11
Operational Services
Weapons –
600+ competitors will participate in 8 shooting events in 3 jurisdictions
Processing ATF Importation Waivers
State Department Notifications
Legal Consult to LE and Sports Coordinators
Firearm storage program during Games
Airport
Coordinate with CBP, Airport Manager's Office, Airport PD ref Weapon Imports
Greeters for incoming athletes in secured areas
Volunteer Background Checks
Embassy Liaisons
Incident Tracking & Special Services
Fleet Management & Drivers
Transportation
Slide12
 Private CitizensVisiting / Off-Duty
US Law EnforcementForeign Athletes
Open Carry
of a Firearm
Lawful except:
18.2-308.2 Convicted Felons18.2-283 Places of religious worship during services18.2-308.1:4 Subjects of a protective order18.2-287.01 In airport terminals18.2-308.7 By minors, unless a hunting rifle
18.2-283.1 In a courthouse
18.2-308.1:3 Subjects of a TDO, involuntary treatment, etc.
Lawful
Prohibited by FCPD SOP 04-002
-If in Fairfax County, off-duty Fairfax County Police personnel shall carry only an approved weapon, concealed.
Generally, non-immigrant aliens are prohibited from possessing firearms or ammunition.
VA (18.2-308.2:01)
US Title 18 USC 922(g)(5)
US Title 18 USC 922(y)
A non-immigrant alien registered to attend a shooting sports event such as the 2015 WPFG may:
*Rent/borrow a firearm for sporting purposes (includes shooting & ceremonial).*Bring a firearm & ammo into the US if they obtain a Temporary Import Waiver from the ATF. Generally this covers them to/from the airport, lodging, sporting contests and storage locations. The weapon and ammo cannot stay in the US after the Games end.Concealed Carryof a Firearm18.2-308: It is unlawful to hide a pistol or revolver from common observation without a Concealed Carry Permit (18.2-308.01). Hidden from common observation includes when it is observable but carried in a manner that disguises the weapon's true nature. 18.2-308.014, VA Reciprocity rule for holders of permits issued outside of VA – Currently recognized states: AK, AZ, AR, DE, ID (enhanced only), FL, IN, KS, KY, LA, MI, MN, MS, MT, NE, NM, NC, ND, OH, OK, PA, SC, SD, TN, TX, UT, WA, WV, WI, WY.Law Enforcement Safety Act of 2004 (HR 218) allows qualified current and retired US LEOs to carry a concealed firearm. Active personnel must have a photo ID issued by their agency on their person while in possession of a firearm.
Retired LE must carry photo ID from agency they retired from and possess a certification confirming qualification within 12 months. LEOSA doesn't cover all permit exemptions.
Private Property Establishments
Open to the Public
Open Carry & Concealed Carry are permitted, but establishments can prohibit firearms verbally or by signage. Can't carry concealed & consume alcohol - 18.2-308.012
Establishments and places of public assembly have the right to deny entry to persons in possession of a firearm not engaged in duties
At public, private or religious schools; on grounds, at school events or on buses
18.2-308.1
Class 6 Felony unless unloaded, in a closed container, in a vehicle. Includes unloaded shotgun or rifle in a rack.
Persons with a valid concealed handgun permit may possess a concealed handgun while in a vehicle in a parking lot, traffic circle, or vehicular ingress/egress point.
Lawful
Transportation
in Vehicles
Generally, persons without a concealed carry permit transporting firearms between home and a place of purchase or repair, range, gun show or training class must have weapons unloaded and secured while transporting weapons hidden from common observation - 18.2-308(B)
Lawful
No requirement to be in performance of duties.
Retirees carrying solely under LEOSA are not protected by the LE exemption in VA Code – must have VA or reciprocal permit.
18 USC 926A: Transport permitted if gun is unloaded and not readily accessible – can't be in glove box or console.
If under the Influence of Alcohol, Drugs or Impairing Medication
18.2-308(J)(1): Class 1 Misdemeanor to be intoxicated while in possession of a firearm.
18.2-308.4: Simultaneous possession of a firearm while in possession of a controlled substance.
Law Enforcement Safety Act of 2004 (HR 218) specifically removes the privilege of carrying a firearm when impaired (stricter standard than intoxication).
Prohibited
Weapon w/ Suppressor, 20+ round Magazine
Folding stock, Shotgun w/ 7+ round capacity
Prohibited in public places in the Cities of Alexandria, Fairfax, Falls Church, and the Counties of Arlington, Fairfax, Loudoun, or Prince William.
Law-enforcement officers must be acting in performance of their duties; also applies to persons engaged in lawful hunting or lawful recreational shooting activities at a range or shooting contest.
Slide13
Command & Control Elements
Regional Operation Centers
Game Operation Center (GOC)
Unified Command Post for Athlete's Village
Venue Teams (Police & Medical)
Security Liaisons for Outside Jurisdictions
Unified Command Post for Closing Ceremony
Master ICS formatted IAP w/ Venue Operations Plans
Slide14
Leveraging TechnologyHISN
(Homeland Security Information Sharing Network)Alerts / Doc Sharing/ Mapping / IM (HSIN Chat) / Web Conferencing
ArcGIS
Layered Mapping / Routing / Drop pins / embedded video/photos
Social Media Monitoring
Currently reviewing options for monitoring planned protests, threats, anti-police sentiments, etc
.
CAD Event Types & Designators
PFG Designators for Police / WPFG Designators for Fire
WPFG & WPFGOJ for Events in Fairfax County & Outside
Slide15
Reston Town Center – Athlete's Village
Slide16
Reston Town Center – Athlete's Village
Temporary Structures
Cruiser Staging
Casualty Collection
Evacuation Routes
Slide17
Reston Town Center – Athlete's Village
Slide18
Reston Town Center – Athlete's Village
Slide19
Regional Operation Centershttp://fairfax2015.com
Regional Hospital Coordinating Center (RHCC)
George Mason University, NoVA Community College EOC
Northern Virginia Traffic Operations Center (TOC)
Local Emergency Operations Centers
Arlington, Loudoun, Fairfax County, City of Fairfax
District of Columbia Homeland Security and Emergency Management Agency
Slide20
Coverage Maps and Venue information collectedFRD Communications and Radio System ManagersInteroperable CommunicationsICS 205 and ICS 205A provided dailyGOC
MedicalSecurityTransportation
Venue / Sports Manager
NCR & VA Communications Cache Assets
Communications Support Units
Coordinate with Logistics to address cellular coverage issuesCommunications
Slide21
Medical Staffing at Venues
Medical Team at each Venue Site
Medical Venue Managers oversee medical teams at venue sites
Medical Cluster Managers
oversee medical teams at a group of sites
Hydration Plan
Bottled water for athletes and staff
Water for sale for spectators
Misting tents
Medical Tents/Tables
Will be at every venue
Some will be air conditioned
Information Pamphlets
List of local medical facilities
Hydration tips
Bug and snake safety tips
Slide22
WPFG Emergency Alert Messaging
User Groups:
Athletes
Medical volunteers
WPFG Staff
General Volunteers
4 key events meriting messages be sent to all Groups:
1. Event Cancellation
2. Imminent Severe Weather
3. Major Transportation Incident
4. Potential/Confirmed Instances of Intentional Harm or Hazards
Slide23
Tracking Athlete Involved Incidents
GOC / WPFG Commanders notified of:
Serious injuries, crime victimization, deaths, arrests, involved in police CFS
Anticipate 5 – 10 injury transports per day during competition
Field sports such as soccer, lacrosse & flag football have most injuries
Cycling and Motocross are most "dangerous"
FRD has system to track
athletes who self-report to hospital
ISS & IAB will be engaged as needed for competitor-related incidents
Slide24
TimelineJune 22, 2015: Athletes begin to arrive at Reston Town CenterJune 24, 2015: 1st Operational Period begins/ Command Post active 1800June 26, 2015: Game Operations Center opens at 0600June 26, 2015: 6 events during day, Opening Ceremony at night at RFK
June 27 – July 5: Ongoing sport competition daily (approx. 0800-2200)Athletes in transit starting at 0530 July 1, 2015:
Busiest sporting event day – 33 venues active in NCR
July 4,
2015:
Independence Day Holiday – only 8 events July 5, 2015: Only 4 events but one is the Half Marathon in RestonJuly 5, 2015: Closing Ceremony at Wolf TrapJuly 5, 2015: Game Operations Center shuts down at 2359July 7, 2015: Reston Command Post demobilizes at 0500
Slide25
Thank you for your time Questions & Discussion
---