Creating and implementing an effective Student Leader Train PowerPoint Presentation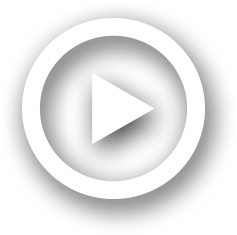 Description
MACUHO 2011 Annual Conference. Session Outline &. Objectives. . We will Discuss:. Brief History of Student Staff Trainings. Things to think about when re-working your current training. Practical Applications for future staff training. ID: 277715
Embed code:
Download this presentation
DownloadNote - The PPT/PDF document "Creating and implementing an effective S..." is the property of its rightful owner. Permission is granted to download and print the materials on this web site for personal, non-commercial use only, and to display it on your personal computer provided you do not modify the materials and that you retain all copyright notices contained in the materials. By downloading content from our website, you accept the terms of this agreement.
Presentations text content in Creating and implementing an effective Student Leader Train
Slide1
Creating and implementing an effective Student Leader Training
MACUHO 2011 Annual Conference
Slide2
Session Outline & Objectives
We will Discuss:
Brief History of Student Staff Trainings
Things to think about when re-working your current training
Practical Applications for future staff training
Examples
Individuals will learn new techniques which they can implement into their student leadership training programs
Individuals will be able to identify common trends in student leader training, and begin to break down the process of re-working their student training
Individuals will be able to identify specific factors which can be implemented into student training that have been successful in other programs.
Slide3
Presenter Introductions
Matt Kerch –
Assistant Director of Residence Life Lehigh University
Shippensburg University
Dickinson College & Lehigh University
Kerri
Kloorfain
– Assistant Director of Residence Life Lehigh University
Bucknell
University
Bucknell
University & Lehigh University
Brandon Morris
– Assistant Director of Residence Life Lehigh University
University of Delaware
University of Delaware & Lehigh University
Slide4
Historical Context for Student Leader Training
1940's
- Planned by deans, 2 to 3 days in length, lecture format. Main components were duty and facility training.
1950's
– Planned by student affairs administrators, 5 to 7 days in length, lecture and team building activities. Main components were duty, facilities, and social programming.
1960's
– Planned by student affairs administrators, 7 to 10 days in length, Duty/Crisis, policy enforcement, facilities, building relationships, community building programming.
1970's
–Planned by new professionals, 7 to 14 days, team building, lectures, scenarios, intense. Main components are relationship building, community building, programming, policy, leadership, health, crisis intervention, facilities.
1980's
– same format as the 70's, eating disorders, and diversity initiatives take form during the 80's.
1990's
– same as the 80's, emergence of multiculturalism, race, LGBT, & Gender take form.
2000's
– 10 to 14 days, exhausting, LGBTQIA, Socio-economic class, standing is also seen in training.
Slide5
Common Trends in the 2010's
Planned by new professional or Grad Student
Typically 7 to 14 days
Team building, scenarios,
lectures, intensive,
& exhausting.
Components
covered in training:
Relationship/Community
building
Programming
Leadership
Conflict
Mediation
Sexual
Health
Sexual
Assault
Depression/mental
health/suicide
Diversity/Multiculturalism
Race, ethnicity, Gender, LGBTQIA, Ability, Veteran, Gender Expression, Socio-Economic Status
Social Justice
Gender
Identity
Enforcement
of community policies and procedures
Duty
Crisis
Facilities
Slide6
Re-designing your current training
Assess
your current training model
Are staff members satisfied by the training?
Is it too exhausting or intensive for your staff members?
Are presentations time effective?
Are presentations engaging and relevant to their positions?
Are you conducting assessments of your training?
Focus Groups?
Interviews?
Slide7
Quotes
"This year's training was the best I have been a part of. I think it allowed for more free time to complete tasks as well as time to breathe and take in information from the sessions. "- 4th year Gryphon
"As a returning Gryphon I really appreciated this years training because it was condensed and I still learned all I needed for my job. "- 2nd year Gryphon
"Training was great this year because it allowed me to get to know my staff members better because we had more time to hang out that wasn't forced."
- 2nd year Gryphon
Slide8
Quotes
"This year was my 1st year of being a Gryphon and I wouldn't change anything about training. I feel that I had a lot of time with my staff as well as the entire group."- 1st year Gryphon
"This years training rocked because it was organized better than before, and I liked the concept of the theme, and liked working around that theme throughout training."- 2nd year Gryphon
"I liked how each Head Gryphon was given materials similar to the professional staff so we were all on the same page, and could assist Gryphons when they needed help."
- 2nd year Head Gryphon
Slide9
Re-designing Training
Begin to re-design your training by creating a list of MUST-HAVES:
Examples can include: interactive training sessions, limit to session length (30
mins
), handouts, rotating sessions to keep students moving, shorter days, increased group interaction, shorter training length.
Begin to work out your schedule.
Rotating small group sessions keep groups small, and get more presentations into the schedule.
Try the option of a resource fair for those offices not directly related to the students job responsibilities
Allow enough time between sessions/travel
Social Media Integration
Slide10
Training should be fun!
Theme for training
Free giveaways each day
Prizes
Staff challenge or competition
Banner Contest
Door Decoration contest
Bulletin Board Contest
Spirit Award
Lip Sync
Social Media
Slide11
Begin to re-create your training
Go through previous training and see if there are sessions you can eliminate, condense, or allow to be part of a resource fair.
Group sessions of similar topics together
Integration of institutions developmental competencies infused into training
All sessions limited to either 30 or 45 minute sessions. (Special exception for 2 – 60 min sessions – in our training)
Presenters are asked to be engaging, energetic, and interactive.
Increase in-hall time and individual staff time
Free day in the middle of training
Total of 6 day training, 3 days shorter than last year
Slide12
Training Break Down
Slide13
Training Schedule Example
  Friday, August 19th  * 8:00 AM –8:45 AMBreakfastRathbone * 9:00 AM - 9:30 AMOpening remarks from ORL & DOSPackard 466Jenn, John, Sharon, Allison, T&D* 9:30 AM - 12:20 PMMorning Skill Building Sessions (30 mins each) 1) HUB/Coursesite 2) RHA 3) Gryphon Paperwork 4) Programming (New Gryphon or Returning Gryphon Session) 5) Counseling Center - what to look for this year Packard 360 Packard 416 Packard 466 Packard 208/508 Packard 258 Matt Kitchie & Brandon Lauren/Shan/Chelsea Kate/Becky Kerri/Matt Counseling Center* 12:20 PM –1:30 PMLunchRathbone * 1:30 PM –1:45 PM Overview of afternoonPackard 466T &D1:45 PM - 5:00 PMSkill Sessions Afternoon (45 mins each) 1) Sexual Assault Protocol 2) Residential Services—RCF's 3) Residential Services— Gryphon Manual Overview 4) Residential Services—Fire SafetyPackard 416 Packard 466 Packard 208 Packard 258 Brooke Kari & Danielle Chris Mike & New AD * 5:15 PM –6:15 PMDinner (AD Meeting at Dinner)Rathbone * 6:30 PM –8:15 PMIn-Hall Time (Schedule provided in back)In-Hall 8:15 PM ->Free Time  
  Saturday, August 20th  * 8:00 AM –8:45 AMBreakfastRathbone * 9:00 AM –9:15 AMDaily OverviewPackard 466 9:15 AM –12:30 PMBreak Out Sessions (60 minute): 1) Social Expectation Discussion with Jenn Scaia 2) OMA Diversity Training Program Break Out Sessions (30-minute): 1) Hawk's Oath Training 2) Bias Related Incidents Packard 466 Packard 416 ————— Packard 208 Packard 258 Jenn Tyrone/Courtney ------------------------ Matt/Brandon/Kerri Allison * 12:30 PM –1:30 PMLunchRathbone * 1:30 PM –1:45 PMReconvene/review of tonight in-hall sessionsPackard 466 * 1:45 pm –2:30 pmLUPD presentation/open burn/drug paraphernaliaPackard 466LUPD* 2:30 PM –3:30 PMBystander Awareness/Greek Overview Packard 466Tim/Veronica3:45 PM -4:00 PMTrue Life: I'm on Duty (Part 1) PracticeBrodheadBrandon* 3:45 PM –5:45 PMTrue Life: I'm on Duty (Part 1)BrodheadAll AD's* 5:45 PM - 6:45 PMDinner (AD meeting at dinner) (Head Gryphon/RHC Meeting during dinner)Rathbone * 6:50 PM - 8:50 PMIn Hall timeIn-Hall 8:50 PM ->Free Time  
Example of Small Group Session Schedule
Example of Large/Small Group schedule structure
Slide14
Final Conclusions
Assessments of training this year concluded:
Students enjoyed the condensed training structure
Students felt they had more time to interact as a whole as well as individual staffs
Students felt adequately prepared for students to arrive
Students were not exhausted at the end of training, but were energized
Students stayed actively engaged during training
Team building activities/competitions/prizes helped keep student interest
Some training sessions can be combined next year or integrated into in-hall trainings
Session structure and overall schedule will stay close to current model to maximize student engagement
The re-design of the training model was a success
Slide15
Matt, Kerri, & Brandon are
available to help assist you & your office in re-envisioning and re-purposing your student staff trainingEmail us at:mak508@lehigh.edukdk206@lehigh.edubdm410@lehigh.edu Contact us if you have any questions or need help with your student staff training!
Slide16Slide17Slide18Slide19
---