Nancy Dimauro, DCF & Grace Whitney, PowerPoint Presentation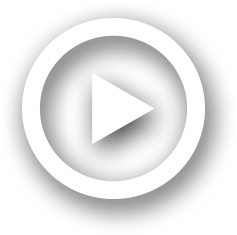 Description
CT HSSCO/OEC. Thursday, December 19, 2013. SDE. , Middletown. CT DCF-Head . Start Partnership . Overview. . What is the DCF-Head Start Partnership?. History and Purpose. Process. , Process, Process. ID: 526654
Embed code:
Download this presentation
DownloadNote - The PPT/PDF document "Nancy Dimauro, DCF & Grace Whitney," is the property of its rightful owner. Permission is granted to download and print the materials on this web site for personal, non-commercial use only, and to display it on your personal computer provided you do not modify the materials and that you retain all copyright notices contained in the materials. By downloading content from our website, you accept the terms of this agreement.
Presentations text content in Nancy Dimauro, DCF & Grace Whitney,
Slide1
Nancy Dimauro, DCF & Grace Whitney, CT HSSCO/OECThursday, December 19, 2013SDE, Middletown
CT DCF-Head
Start Partnership
Slide2
Overview
What is the DCF-Head Start Partnership?
History and Purpose
Process
, Process, Process
Grounding
Theoretical
Frameworks
Early Childhood Child Welfare (ECCW) Federal Grant
Expanding and Deepening Collaboration
Inter-professional Training
Strengthening Families
Infant Mental
Heealth
Evaluation
Slide3
Looking Back..........
Phase 1 - Pilot
1999
1
DCF Areas &
3
Head Start/Early Head Start
Created
Protocol for Working Together
Phase 2 – Ready Communities
2007
8
DCF Areas &
15
Head Start/Early Head Start
Began quarterly facilitated meetings
Phase 3 – Statewide Implementation
2009
6
DCF Areas &
11
Head Start/Early Head Start
Added mental health, other early care, etc.
Phase
4
–
Expanding Partnership
2011 New Partners through Grant Work
Strengthening Families and Infant Mental Health Training
Slide4
Protocol for Working Together (1999)
Section
I
:
Identifying and Reporting Child
Abuse, Neglect
Head Start initiates calls to DCF Hotline
DCF assists Head Start to establish reporting protocols
DCF assists Head Start in training on child abuse and neglect
Section II
:
Communication on Open DCF Investigations
Head Start provides information to DCF
DCF provides feedback to Head Start on their reports to DCF
DCF provides feedback to Head Start on reports alleging Abuse/neglect by a Head Start staff member
Slide5
Protocol for Working Together (1999)
Section
III
:
Treatment Planning and Case Management
Head Start and DCF work together to plan on-going services
Head Start assists families in making self-referrals for voluntary services with DCF
Section IV
:
Placement of Children
Head Start assists DCF in identifying and locating relatives for Head Start children facing out-of-home placement
Head Start and DCF will coordinate services to assist children placed outside of their communities
Slide6
Protocol for Working Together (1999)
Section V
:
DCF Referrals to Head Start/EHS
DCF caseworkers and foster parents initiate referrals to Head Start
DCF assists Head Start in determining appropriate service options for DCF-involved
families
GOAL
:
100%
in highest quality early care/education
Section VI
:
Agency Planning
DCF assists Head Start in finding eligible families and assists Head Start in recruitment and enrollment
DCF assists Head Start in planning efforts
Head Start assists DCF in planning efforts
Head Start assists DCF in identifying and recruiting relative and foster and adoptive
homes
Slide7
General rules for scheduling and running meetings:
Be flexible on meeting sites – see where people live and possibly rotate meeting sitesCirculate agendas ahead of timeAlways have food!Turn off cell phonesBe on time and call if you can't make itKeep to schedules – beginning on time and ending on timeIf you miss a meeting you are responsible for the information and to learn about the decisions that were madePlan to remain for the scheduled time
Ground rules to guide meeting discussions:
Respect our differences; everybody's opinion is valuedAgree to disagree and move onLet people finish – don't cut people offFeel free to ask questions; there are no "stupid" questions; ask for clarityRemain on taskDon't let personal opinions get in your wayLimit side bar conversationsEveryone is equal; leave titles at the doorUse calm, accepting body languageSilence is acceptable
Working
Together
Slide8
Getting to Know OneAnother as Organizations:Working Better TogetherGetting-to-Know-You Visits
Slide9
Strengthening Teams
Welcoming New Members
Work Processes
Assessing Team Functioning
Slide10
Enhancing Work with Children and Families
Changes
to our
Systems
Enrollment
Enrollment Data
Enrollment Activities and Events
Addressing
Complex
Needs
Life
of a Shared Family
Working Well Together
Working Through Challenges and Barriers
Slide11
Evaluation:Quarterly Data Collection
Team
Sign-In
Sheet
Participant
Data Sheet(s
)
Stories of Interest
Goal Sheets/Community
"NEWS"
Slide12
Stage 1: Getting Together
Stage 2: Building Trust
Stage 3: Developing a Plan
Stage 4: Taking Action
Stage 5: Going to Scale
Improving Outcomes for Children
Commit to
Collaboration
Involve the right people
Decide to act
Get
to know one another
Build cooperative relationships
Establish shared goals
Adapt and expand prototype
Deepen collaborative culture
Institutionalize processes
Implement new processes
Collect data
Evaluate progress-make course corrections
Formalize interagency relationships
Define service delivery processes
Develop technical tools
Slide13
ESSENTIAL ELEMENTS OF A TRAUMA-INFORMED
SYSTEM
Slide14
National Child Traumatic Stress Network Element #7: Partnering of Child-Serving Agencies and Systems
Child-serving agencies need to establish strong partnerships with one another. Service providers should develop common protocols and frameworks. Cross-system collaboration enables all helping professionals to see the child as a whole person, thus preventing potentially competing priorities and messages.Collaboration across child-serving systems promotes cohesive care and better outcomes and capacity to respond efficiently and effectively
Partnering of
Child-Serving Agencies and Systems
Slide15
Strengthening Families Protective FactorsFramework
Five P
rotective Factors:parental resiliencesocial connectionsknowledge of parenting and child developmentconcrete support in times of need social and emotional competence of children
Slide16
Overview of CT's Early Childhood Child Welfare Federal Grant
Early Childhood Child Welfare (ECCW) grant program
First effort of its kind – 7 projects funded nationally
Children's Bureau/Administration for Children and Families
18 months + 6 month extension
October 2012 to September 2013
Slide17
Grant Requirements
Focus
on children ages birth to 5 years
Engage
both child welfare and early care and education
Special focus on children in foster care
Promote
strength based/protective factors approach
Slide18
CT Project – Goal #1
Build on DCF-Head Start Partnership work
Expand
membership
DCF, Head Start,
ECCP,
Supportive Housing for Families
Child FIRST, Discovery
Birth to Three, FRC,
DRS, and
others
Infuse Strengthening Families Protective Factors Framework into work with families across sectors
Training of Trainers (25) and Statewide training (300) with Center for the Study of Social Policy
Slide19
CT Project – Goal #2
Strengthen
partnership
in
DCF Region 4
Address identified need for enhanced capacity
to serve infants, toddlers
and their families
Infuse knowledge and skills in infant mental health through inter-professional
education
Reflective Supervision (10) and 8-session infant mental health training by experts in the field (35) with CT Association for Infant Mental Health
Slide20
CT Project – Goal #3
Increase Enrollment in Quality ECE
Focus on young children in foster care
Explore if/where they receive ECE
Enhance DCF data system to better track
ECE
experiences
Align policy and
practice as needed
Slide21
OUTCOMES – Goal #1
Build on DCF-Head Start Partnership work
Consistent participation – 14 Teams – increased representation
Broader par
ticipation in partnership activities, e.g., cross-training, joint work with families, streamlined referrals, shared data, resource fairs
Community training in Protective Factors and joint implementation of
Protective Factors Framework with families
Slide22
OUTCOMES – Goal #2
Strengthen
partnership
in
DCF Region 4
Training pre-posttests showed significant increase in knowledge
Practice changes in areas of visitation, observation and assessment of infant/toddler needs, placement decision making
Broader representation, more varied partnership activity, consistent participation and partnering
Staff testimony most impressive!
Slide23
OUTCOMES – Goal #3
Data system adapted to better track ECE
Deeper understanding of needs of young children in foster care (and quality ECE)
Align policy and
practice to needs of infants, toddlers and preschoolers both in DCF and Head Start
Slide24
DISSEMINATION
Grantee Exchanges
DCF Commissioner/Leadership
Casey Family Foundation
Discovery Communities
Statewide DCF-Head Start Partnership Event
SAC/Cabinet
NCCAN in April
HSRC in July
ECCW Cohort publications
Slide25
REPLICATION
Strengthening Families and Protective Factors Framework Practice Guide – with Center for the Study of Social Policy (CSSP)
Infant Mental Health Reflective Supervision and Training – with support from Casey Family Foundation
Fall 2013 – Region 6 New Britain, Meriden
Winter 2014 – Region 5 Danbury
, Torrington,
Waterbury
Regions 1,2,3 to follow
---