Personalized Cancer Therapy PowerPoint Presentation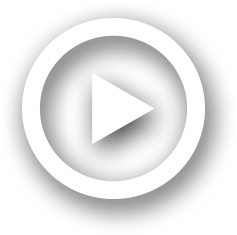 Description
Immunotherapy. George Weiner, MD. Director, Holden Comprehensive Cancer Center. Professor, Department of Internal Medicine. George Weiner, MD. Disclosure. Consultant and Research Funding. Checkmate Pharmaceuticals. ID: 731536
Embed code:
Download this presentation
DownloadNote - The PPT/PDF document "Personalized Cancer Therapy" is the property of its rightful owner. Permission is granted to download and print the materials on this web site for personal, non-commercial use only, and to display it on your personal computer provided you do not modify the materials and that you retain all copyright notices contained in the materials. By downloading content from our website, you accept the terms of this agreement.
Presentations text content in Personalized Cancer Therapy
Slide1
Personalized Cancer TherapyImmunotherapy
George Weiner, MDDirector, Holden Comprehensive Cancer CenterProfessor, Department of Internal Medicine
Slide2
George Weiner, MDDisclosure
Consultant and Research Funding
Checkmate Pharmaceuticals
Advisory BoardSandoz
Slide3
Medieval Saxon man with a large tumor of the left femur
We Have Been at War Against Cancer Throughout Human History
President Nixon declares a "War on Cancer
" in 1971
Vice President Biden
Cancer
Moonshot
Slide4
The Fight Against Cancer
Takes place in every cancer patient
Between the cancer and the immune system
Slide5
Immune systemDistinguishes "self" from "non self"
Eliminate
Infection
Attack Own Cells
Autoimmunity
Rejection of
Invaders
Slide6
Immune systemOver-active immune response
Infection
Autoimmunity
Slide7
Immune systemUnder-active immune response
Autoimmunity
Infection
Slide8
Goal of cancer immunotherapyBend the immune system curve
Eliminate
Cancer
AvoidAutoimmunity
Slide9
Immunity
Inside
Cells
Immunity
Outside
Cells
Antibodies
T Cells
Slide10
Ideal Cancer Immunotherapy TargetOvercome fact that cancer is "self"
Need to break tolerance (help immune system see the target as "non-self")Expression
Selectively on malignant cells (or non-vital tissues)On all malignant cells in a tumorFunction
Necessary for cell survival or malignant phenotype
Slide11
The "War on Cancer" at the individual level…
Primary Combatants
:
Malignant cellsHost immune system
The host immune system is
an active
enemy faced by a developing cancer
All
"successful" cancers
must
avoid immune destruction
Weapons
Target on
surface of cell –
Antibody-based treatment
Target inside
cancer cell – T
cell-based treatment
Slide12
Major approaches to cancer immunotherapyAntibodiesAdminister
anti-cancer antibodies to patientsAdminister antibodies that alter the immune response to the cancerT-cellsCancer vaccines
Change tumor environment so the immune system recognizes and eliminates the cancer (in situ immunization)Take
out T cells, change them so they are specific for the cancer, and give them back to the patient
Slide13
Building better monoclonal antibody-based therapeutics
George J. Weiner
Nature Reviews Cancer June 2015
Slide14
Steps Necessary for Antibody-Drug Conjugate to be Effective
ADC
Receptor-Mediated Endocytosis
Lysosome
Target
Antigen
Slide15
Most
cancers have many mutations
Mutated proteins represent potential
targets
for immune recognition and destruction
Lawrence, Nature 499:214 2013
Slide16
Topalian
, Weiner,
Pardoll
JCO 2012Turning on and off T cells – Its complicated
Slide17
Immune Checkpoints Regulate Strength and Type of Anti-Tumor Immune Response
Pardoll
, Nat Rev Cancer 2012
Slide18
Remove
cancer's "invisibility
cloak"
Cancer cells express molecules that prevent immune system from recognizing and eliminating cancer
We now can block these molecules with
mAb
allowing the immune system to recognize and eliminate the cancer
x
Slide19Slide20
Clinical Activity
of the
Concurrent Regimen of
Nivolumab
and
Ipilimumab
in Advanced Melanoma
Wolchok
JD et al. N
Engl
J Med 2013;369:122-
133
Sznol M et al,
Proc
ASCO LBA9003 2014
Follow
Up
April 2015
(
Proc
AACR 2015)
Overall response rate ~ 6
0
%
Complete response rate ~
25%
Median survival
>
40
mos
(expected survival ~ 7
mos
)
Few relapses in responders
Combination blockade of PDL1-PD1 and B7-CTLA4 interactions aiming to overcome "defensive" checkpoint inhibitors
Slide21
Marcela V.
Maus
et al. Blood 2014;123:2625-2635
CAR T-cells are genetically engineered
T
cells
Antibody fragment is used to retarget T cells towards cancer
Chimeric
Antigen Receptor
T-cells
(CAR T cells)
Slide22
Production and treatment with CAR
T
cells
https://junotherapeutics.com/our-science/scientific-platform/
Slide23
Combination cancer immunotherapy
Cancer Immunotherapy and Breaking Immune Tolerance:New Approaches to an Old Challenge
Makkouk and WeinerCancer Research
2015Multiple mechanisms that limit autoimmunity need to be overcome in cancer immunotherapy
Slide24
Change the tumor micro-environment
The
Qb
and G10 components self-assemble into highly-ordered icosahedral VLPs (~30 nm)
Make a virus-like particle that is non-infectious but the stimulates the immune system
Inject it directly into the cancer
The immune system is stimulated to identify the cancer as foreign
T cells travel throughout the body to fight the cancer
24
Slide25
Pretherapy
Week 4
Week 6
Injected lesion
Clinical response of anti-PD1 refractory melanoma patient treated with anti-PD1 plus in situ CMP-001
Photos courtesy of M. Milhem
Slide26
Pillars of Cancer Therapy
Surgery
Radiation
Immuno
Chemo
Targeted
Slide27
---