Premier Designs Style Show PowerPoint Presentation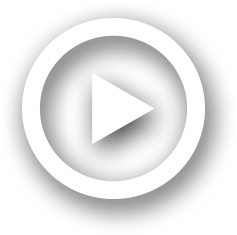 Description
Thank Hostess. Tell how you met her, give her gift (PD charm bracelet perfect). OR refer to the gift you already gave her.. Good place to ASK who has been to a show before. It's our job to know if any guest has a Jewelry lady they are in contact with already.. ID: 670470
Embed code:
Download this presentation
DownloadNote - The PPT/PDF document "Premier Designs Style Show" is the property of its rightful owner. Permission is granted to download and print the materials on this web site for personal, non-commercial use only, and to display it on your personal computer provided you do not modify the materials and that you retain all copyright notices contained in the materials. By downloading content from our website, you accept the terms of this agreement.
Presentations text content in Premier Designs Style Show
Slide1
Premier Designs
Style Show
Slide2
Thank Hostess
Tell how you met her, give her gift (PD charm bracelet perfect)
OR refer to the gift you already gave her.
Good place to ASK who has been to a show before. It's our job to know if any guest has a Jewelry lady they are in contact with already.
Introductions
Your name and story of how you came to know Premier/join Premier. Add why you LOVE Premier/what Premier has done in your life!
Slide3
Today is about Fun & Fashion and it's all about YOU!
1. How many of you are so crazy BUSY that often you don't take time for YOU because you are always taking care of everyone else?
2. Do you find it hard to set aside time to be with friends?
THANKS "hostess" for inviting us over for Face to Face REAL time…in this "texting/Facetime" world!
I LOVE that our Style Shows combine girl time with fashion!
Let me ask you this:
How many of you feel like you have a closet full of clothes and nothing to wear…no TIME to figure It out or know who to?
THAT'S why I'm here…
Slide4
I have brought the TRENDS to YOU while you get to hang out with FRIENDS
…
This is a "Personal Style Experience"!
How FUN is that?!
I'm going to show YOU how you can recycle and update what you already have in your closet with the versatility of our Jewelry AND how to get more mileage out of your wardrobe!
I'm going to give you simple solutions to creating Style and having a pulled look together!
The BEST part is…..you get to shop under the influence of friends who can help you pick out what looks best on you!
Slide5
Basic Wardrobe Tips – Think:
#
1 Tops in solids & Neutrals - like white, black, brown, tan
#2 Black pant
#3 Jackets - tailored, denim or something leather
#4 Little Black Dress
#5 Denim, Denim, Denim – that is a HOT TREND!
Slide6
CLOTHES ARE THE BACKDROP AND ACCESSORIES
PLAY THE LEADING ROLE IN YOUR LOOK!
You can easily pull together your look with accessories!
Think of a cupcake, without icing its just a muffin, its not a cupcake until you add the icing. Without Jewelry we are like a muffin
(who wants to be a muffin, lol),
we need the finishing touching of JEWELRY
(that's the icing)
to our look!
………………………………………………………………..
Adding a COLLECTION OF JEWELRY to fit your everyday life can make getting ready easy, fun, and help you "like" the wardrobe in your closet!
……………………………..
Did you know that adding Jewelry is the least expensive way to update your LOOK and your WARDRROBE?
Slide7
Don't Forget THIS about Jewelry….
Makes you feel PRETTY (whether you like a little Jewelry or a lot of BLING, one thing all women agree on is we want to feel pretty)
Adds CONFIDENCE and you are sure to get COMPLIMENTS with your pulled together look!
Brings attention from hips to lips, thighs to eyes and rear to ears….that alone is enough reason to Jewel up! Jewel up impact/expressive zone
FREE
(lol)
TIPS - Earrings should come to the base of you face (5 years younger) AND of course long necklaces elongate your look which is like 10lbs off! Jewel up the smallest part of your body – your wrist!
So WHY would anyone choose not to wear Jewelry? LOL
Slide8
Before we jump into the collections, let me share our GG
Covers all manufacturing defects
within the first 60 days absolutely FREE
After 60 days the cost is only $5 plus tax
*****
Does not cover accidents or normal wear but please call me anyway – I will help you with a great discount to get you back in your jewelry!
3 COLLECTIONS I'm highlighting
Pass out "Wish Lists!"
Slide9
Collection #1
Slide10
Collection #2
*Share that where there is a crown logo in catalog, the Premier Designs Inc YouTube channel has a video. Over 45 videos!
PLUS online catalog is interactive with links to these videos
EMPHASIZE:
With all the versatility…that is why you need to schedule your own Style Show!!!!!
Slide11
Collection #3
Slide12
So what's your favorite Collection/Piece?
How would you like to get your FAVORITE Collection for FREE?
Slide13
It's super easy to earn $200-$300 in FREE Jewelry with Premier's STYLE PERKS (hostess plan) and have some REAL time with your friends!
Whether in your Home, Office, Restaurant (pizza place great!) or a fundraiser
Here's what you get:
30% of Sales = 3-5 Necklaces
(a tray)
2 $50 Perks
(bonuses)
= 4 Earrings
(statement earrings)
4 to 8 pieces at ½ Price =
Your Very Own Arm Party
(hold hands/wrists up)
Slide14
PLUS you get…..
PD Charm bracelet
from ME
(
Explain meaning: Cross – Biblical principles and purpose to enrich lives around the world through missions, Ring – our bling, Crown – royal service I give you, Heart – hope, I create a girls fun time together, teach fashion, give away Jewelry!
A ______% discount
at shows scheduled from yours OR rest of the year
(if you do either of these)
We need 3 of you to want FREE Jewelry
so
"_________"
gets her $50 Style Perk/Bonus!
(would do booking activity here)
PLUS – FIRST person
to set their date tonight also gets __________ !
(free shipping, gift, extra $25 at show, half price item tonight, or ….)
Slide15
Premier!
Most women add Premier right alongside what they are doing to add extra income!
Could you use an extra $500/month? What you would do with an extra $500/month?
(get some answers!).
My average show is ________so that's ____ shows for me.
Here are the facts
(can refer to the "Top 8 reasons I love Premier" if using it)…everyone should check out this opportunity
because:
50% Commission
No Deliveries and No Inventory
No Quotas – so No Pressure
Premier gives the FREE Jewelry
(we only pay average $8-$14)
The Jewelry sells itself
(I only have to show it)
Premier is Biblically based company you can trust
(would Sponsoring Activity here)
Slide16
Here is something to think about…
If you like a little Jewelry – buy a little!
……………………….
If you like a lot – have a Style Show and get it FREE!
……………………………
If you like it all – join my team and shop at a 50% discount all the time….with NO quotas, way not have a fabulous tax deductible Jewelry box?!?
…………….
(Example)
I made $______ in _____ shows OR I made $_____ at my last show OR I made $______ last month,
etc
…. (use your number to make it REAL)
OR I paid off car/cc OR paid for college/wedding OR
etc
………
Slide17
Hand out GUEST Survey and walk them through it
(do a drawing and only if completed can win if drawn)
Say when show will
(so they know when to expect hostess to have it!)
Form of payments you take/prefer
Glance through surveys
Get shows on your calendar
ASK everyone at checkout
(no matter what survey says):
Let's do a Style Show and get you FREE Jewelry...
Only takes a few ladies getting together, what do you think?
Can I send you a video link to check out the income opportunity?
---