The Student Senate PowerPoint Presentation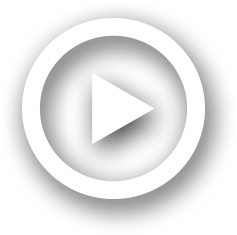 Description
Why do we need a student senate?. Mansfield had a turn out of 26% at the last election.. What do our students know about politics?. Video of students. Our students have a right to voice their opinion and to be heard. . ID: 329588
Embed code:
Download this presentation
DownloadNote - The PPT/PDF document "The Student Senate" is the property of its rightful owner. Permission is granted to download and print the materials on this web site for personal, non-commercial use only, and to display it on your personal computer provided you do not modify the materials and that you retain all copyright notices contained in the materials. By downloading content from our website, you accept the terms of this agreement.
Presentations text content in The Student Senate
Slide1
The Student Senate
Slide2
Why do we need a student senate?
Mansfield had a turn out of 26% at the last election.
What do our students know about politics?
Video of students
Slide3
Our students have a right to voice their opinion and to be heard.
We need them to support us and take ownership of the Academy
67% of students think staff only listen to them
sometimes
.
Slide4
What do our students want to change?
Changing the uniform to blazers.
Bullying.
Time in between lessons so it is easier to get to them on time / less late marks.
Lockers
–
So we don't have to carry our bags around which will increase shoulder / back injury.
Nicer toilet facilities
–
They are disgusting.
A bigger library.
Café
- Better lunches that fill you up.
Make the café doors wider so you don't get squashed.
Sports facilities.
Slide5
Ambassadors
Student Senate
Strand Senate
The most prestigious position in the senate. These students will represent the Academy at high profile events. They will work alongside the recruitment process. They will deliver strand assemblies and discuss issues in staff briefing and CPD sessions. They will be trained in public speaking.
These students will attend senate meetings and hold debates. They will arrange drop in sessions to discuss whole school student concerns. They will support the literacy drive and E9 activities.
These students will attend senate meetings. They will hold strand specific drop in sessions. They will raise strand issues with the senate e.g. strand facilities, homework, trips, learning challenges etc.
Slide6
Strand Senate Criteria
Please use the diamond 9 to identify the top three criteria required for a student to become your strand senate representative.
Slide7
Campaign Team
Team Leader – Hazel Robinson
Team members
Catherine Bartram
Barbara Berry
Keeley Leaper
Alison Whitton
Sarah Norton Lane
Claire Hartley
Kelly Nettleship.
Slide8
8 May - Assembly Day
Student Team
held assemblies
for years 7 to 10
At the end of Assembly students given
Nomination form
Guidance notes
New Year 7 and Post 16 next Academy Year
Slide9
Nominations by 24 May
Post boxes at Student Office Reception and Library
Slide10
Criteria
94% attendance in line with the Academy target
On time for lessons
Showing effort – progress in line with expectation and/or VIVO points
Good behaviour – no more that 2 behaviour points in a term
Slide11
10 June = Nominations Announced
Applicants will have been checked
Students circumstances will be looked at individually if necessary
Planned announcement of successful nominees simultaneously across the Academy
Slide12
Campaigning Begins!
Students will be assisted to create profiles on Google
Campaign forums and debating sessions set up
Slide13
Election Day – 3 July!
Work in Progress!
Students will vote in the hall
Ballot Papers – have 3 votes
Secret ballot – will have polling booths
Results Day – 4 July!
Slide14
Dates for your diary…
Wednesday 8
th
May – Nomination forms issued.
Friday 24
th
May – Deadline for nominations. Monday 10th June – Successful nominations announced. Wednesday 3rd July – ELECTION DAYThursday 4th July – Successful senate members announced.
Slide15
Marketing Team
Senate member
Voyage strand senate member
Voyage strand ambassador
Slide16
Feedback Team
Help will be available in the LRC for students to complete nomination forms every lunch time.
If students are unsuccessful, they will be given support to improve whatever aspect is limiting their progression in to the senate. E.g. attendance, behaviour, academic levels / grades.
Slide17
Trip / Rewards Team
Slide18
Debate
You must debate an issue with a different strand. Members of the senate group will award a point for every valid argument you make. The winner is the strand with the most points at the end!
There is a prize for the winning strand!
Slide19Slide20Slide21Slide22Slide23Slide24Slide25
---