2017 SUMMER SAFETY PowerPoint Presentation, PPT - DocSlides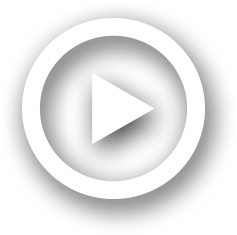 Description
Warm Weather Presentation . Here comes Summer…. And for many in the fleet this means warm weather! . Before you rush off for whatever fun-filled activities you have let's go over a few safety topics. . ID: 567744
Embed code:
Download this presentation
DownloadNote - The PPT/PDF document "2017 SUMMER SAFETY" is the property of its rightful owner. Permission is granted to download and print the materials on this web site for personal, non-commercial use only, and to display it on your personal computer provided you do not modify the materials and that you retain all copyright notices contained in the materials. By downloading content from our website, you accept the terms of this agreement.
Presentations text content in 2017 SUMMER SAFETY
Slide1
2017 SUMMER SAFETY
Warm Weather Presentation
Slide2
Here comes Summer…
And for many in the fleet this means warm weather! Before you rush off for whatever fun-filled activities you have let's go over a few safety topics. (we will try to make this is painless as possible)
Slide3
Summer 2016 Fatalities
In 2016, Between Memorial Day and Labor Day: 11 Sailors and 8 Marines lost their lives
I
mpact:
19
trained and ready
Sailors and
Marines are no longer with us.
Slide4
Summer 2016 OverviewTraffic and Off-Duty/Recreation Fatalities
Total Traffic and Off-Duty/Recreation Fatalities
30% decrease from overall 5-year
average
(19
vs.
27.2)
24%
decrease
from previous year
(19
vs.
25)
Automobile Fatalities
11
% increase
from
5-year
average
(8 vs. 7.2)
100% increase
from previous year
(8
vs. 4
)
Motorcycle Fatalities
35%
decrease from 5-year average
(8 vs. 12.4)
20% decrease
from previous year
(8 vs.10)
Pedestrian Fatalities
38% decrease in
pedestrian fatalities from both 5-year average
(1 vs. 1.6)
75% decrease from
previous year
(1 vs. 4)
Off-Duty/Recreation Fatalities
68% decrease
from 5-year average
(2 vs. 6.2)
75% decrease from
previous year
(2
vs. 8
)
Slide5
5-Year Average # of Deaths
Data show average Off-Duty/Recreational Fatalities, FY12-16, for Navy and Marine Corps; total includes pedestrians
Is Summer More Dangerous?
Slide6
Summer Traffic Deaths Dominate
3-Year Total # of Deaths
Data show types of Off-Duty/Recreational Fatalities, FY14-16, Navy and Marine Corps
Slide7
Summer 2016 FatalitiesTraffic and Off-Duty/Recreation Mishaps
17 fatal traffic mishaps8 were motorcycles2 died during recreational activities1 fall (window)1 unresponsive
Slide8
Safe Barbecuing
Keep your grill outside. Keep away from house, trees, and deck railings. Read the owner's manual. Make sure your grill is assembled properly and stable. Protect yourself. Grill gloves, utensils with long handles, and avoid loose fitting clothing. Clean thoroughly. Keep a fire extinguisher handy. Man the fire. Never leave unattended when flames are present or hot. Start a gas grill with the lid open. Lighting while closed can cause a dangerous buildup of gas. Be responsible with lighter fluid. Only use to start a charcoal grill.
Check the gas lines.
Conduct a gas leak test at the beginning of every season. Inspect propane tanks.
Use the right cords.
Only use an outdoor extension cord that is properly grounded.
Shut down your grill correctly.
Turn off burners and fuel supply.
Slide9
Swim Safety
Always swim with a partnerNever allow young children to swim without adult supervision Never swim when you are tired, under the influence of alcohol, drugs, or medicationKnow and observe your swimming limitations and capabilitiesAvoid swift-moving water. If caught in a current, swim with it and angle towards shore or the edge of the current
Observe
warning signs.
Stay out
of the water during thunderstorms and severe weather.
Slide10
Rip Currents
A rip current: A strong channel of water flowing seaward from the shore. It can occur at any beach with breaking waves.How to escape a rip current:1. Relax. Don't swim back to shore directly against a rip. You risk exhaustion and drowning.
2.
Calmly float or tread water to conserve energy. Swim parallel to shore until outside of the rip or in a diagonal direction towards the shore.3. Swim where lifeguards are present.
Slide11
Heat Stress
Don't allow yourself to become thirsty, drink WATER frequentlyEat well-balanced meals and wear loose-fitting breathable clothingLimit physical activities during hot conditions and postpone strenuous activities if heat exceeds 90°F Continually assess the situation and be alert for signs of heat stress
Slide12
Boating Safety
Operating a boat requires concentrated skill and a keen sense of awareness in the boat and on water. A clear head and a responsible outlook are necessary to make a day on the water as smooth and as safe as possible.
1. Don't overload - check the boat manufacturer's capacity plate 2. Know your boat - what it can and can't do3. Keep a good lookout and situational awareness of other boats and objects4. Ensure crew and passengers wear a USCG approved personal flotation device 5. Operate at safe and legal speeds- watch your wake6. Know and respect the weather - heed weather warnings!
Slide13
Fireworks Safety
Never allow children to play with or ignite fireworksRead and follow all warnings and instructionsBe sure people are out of range before lighting fireworksOnly light fireworks on a smooth, flat surface away from the house, dry leaves, and flammable materialsNever try to relight fireworks that have not fully functionedIn case of a malfunction or fire, keep a bucket of water/garden hose and/or fire extinguisher at the ready!!!
Slide14
More riders being hit by carsNot just visibility – traffic position and awareness are criticalRiders must protect a clear path of travelDrivers must reduce in-vehicle distractions Drivers must be more aware of motorcycles, pedestrians and bicycles
Defensive Riding
AND NEVER TEXT & DRIVE!
No message snap, or tweet is ever worth it!
Slide15
Motorcycle Fatality Trends
5 of 8 involved speeding6 of 8 riders were at fault5 of 8 lost control and were single-vehicle4 of 8 below 26 years of age6 of 8 during daylight hours
Slide16
Sobering Drunk and Drugged Driving Facts
In 2015,
10,265
people were killed
nationwide and
approximately
290,000
were
injured by drunk driving.
Each crash, each death, each injury impacts not only the person in the crash, but family, friends,
classmates
, coworkers and more.
There
are many impairing drugs—
both legal and illegal
—that
can impair driving skills: over-the-counter, prescription, legal medicinal/recreational marijuana, and illicit drugs.
Slide17
Don't Drink and Drive
There are things a person can do if they have been drinking (or know they will
be). These include
:
Call
a cab
. Use UBER or other ride application.
If
the destination is nearby, walk home.
Have
a designated driver before drinking. Give them the keys before drinking
.
Things that won't work:
Drinking
coffee
Waiting
for it to wear
off
Slide18
Motorcycle Safety
*ALL Sailors and Marines must complete Level I training prior to operating a motorcycle.*ALL Sailors and Marines must complete a Level II training course upon successful completion of Level I training.Standard/Cruiser RidersAdvance Rider CourseExperienced Rider Course Sportbike RidersMilitary Sportbike Rider Course (MSRC)
*ALL Sailors and Marines must complete a Level II or Level III
Refresher
training
course every
three years.
*Contact your command
Motorcycle Safety Representative
for course information or visit
www.navymotorcyclerider.com
to
sign up for
a course.
Slide19
Fighting Fatigue
Start every trip well-rested.Drive during daylight hours.Schedule breaks every two hours.Never drink and drive.Pull over if you get tired.
Slide20
Summer Sports Safety
Warm-up and stretch prior to activityStay hydratedKnow your limits, maintain current physicals. Wear the proper protective equipment gear and footwear for the activity or sport.Watch for signs of a heat stroke in warm weather.Wear light-colored and reflective clothing when running.
Visit the Naval Safety Center website at
http://www.public.navy.mil/NAVSAFECEN/Pages/shore/off-duty_rec/off_duty_rec.aspx to see more info and resources for Off-Duty and Recreation
Slide21
How Sailors and Marines Got HurtTop Five Injury-Producing Activities, Summer 2016
BasketballFootballBaseball/SoftballBicyclingSoccer
Slide22
Did you know: ORM Phone App
Can be downloaded through Apple Store (iPhone) or (Android) devices. Allows the fleet access to training and resources.Complete your required training.
Operational Risk Management (ORM)
free phone application became available Feb 2017.
Slide23
Manage those risks, and you'll have a fun and safe summer!
Questions?www.public.navy.mil/navsafecen***And be sure to like and follow us on FB at https://www.facebook.com/NavalSafetyCenter***
---