A REAL ESTATE CAREER PowerPoint Presentation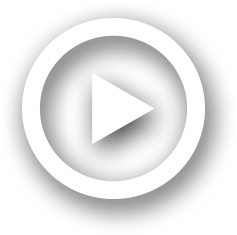 Description
CAREER OPPORTUNITIES . & . LICENSE REQUIREMENTS. Roger Torneden, Ph.D.; CFP® . Director: Business, Management . & Legal Programs. ULCA Extension. Roger Torneden, Ph. D.. Ph. D., New York University, Stern School of Business. ID: 588399
Embed code:
Download this presentation
DownloadNote - The PPT/PDF document "A REAL ESTATE CAREER" is the property of its rightful owner. Permission is granted to download and print the materials on this web site for personal, non-commercial use only, and to display it on your personal computer provided you do not modify the materials and that you retain all copyright notices contained in the materials. By downloading content from our website, you accept the terms of this agreement.
Presentations text content in A REAL ESTATE CAREER
Slide1
A REAL ESTATE CAREER
CAREER OPPORTUNITIES
&
LICENSE REQUIREMENTS
Slide2
Roger Torneden, Ph.D.; CFP® Director: Business, Management & Legal ProgramsULCA Extension
Slide3
Roger Torneden, Ph. D.
Ph. D., New York University, Stern School of Business
M.S., University of Kansas, Operations Research
B.S. Industrial Administration, University of Kansas
Author; Speaker; Published writer of essays on economics & finance
Certified Financial Planner
Instructor
Slide4
Michael Fiorina
Total Commercial Real Estate, Founder, CEO
State Bar of California
United States District Court, Central District of California
D. C. Court of Appeals
Expert Witness: premises liability; standard of care; duty owed; breach of duty; licensee duties
State Court Receiver & Referee
Licensed California Real Estate Broker
UCLA Extension, Instructor
Slide5
What type of real estate?
When you think of the real estate business, what type of real estate comes to mind?
Slide6
Types of Real Estate Careers & Product
Housing & Dwelling Units
Residential (single family residences ("SFR"), 1-4 dwelling units, condominiums, townhomes, vacation ownership, sea-borne residences)
Multi-family - 5 units or more (market rate; student housing; seniors; subsidized; tax credit)
Commercial - Retail
Regional Malls, Power Centers, Neighborhood Centers, Strip Centers, Triple Net,
Commercial
- Office
High rise; garden style; "creative";
Industrial
Warehouse, manufacturing, distribution, "pick-pack & ship"
Storage Facilities (household goods, art, wine, vehicles)
Slide7
Hospital; urgent careAssisted living & convalescent facilitiesAgricultureAgriculture (vineyards, orchards, timber land, live stock, other crops)Mineral rights, Rights of Way; Water Rights (sale / trade)Conservation EasementsEntertainment Venues; theme parks; sports facilities; golf; resortPower generating facilities; oil, gas, solar, wind, nuclear, geothermal; hydropowerReligious, education & government installations
Medical
Slide8
Government agencies; regional authorities (RWQCB, AQMD, CCC, CEC, MTA)Public/Private partnerships (Grand Park; LA River Project)United States Green Building Council USGCB) and design, construction & management"LEED" – Leadership in Energy & Environmental DesignFinance: Debt & EquityMortgage lenders/brokers; Loan servicingGSE's: Fannie, Freddie, FHA, Ginnie Mae; VA, Cal VetBanks, Savings & Loans, credit unions, wealth management; Family OfficePrivate equity funds Debt markets: RMBS/CMBSCorporate debt (bonds)Pension funds; life companies
Urban Planning & Land Use
Slide9
Insurance & Risk Management
Construction (hazard, defect, wrap,
completion)
Liability, Errors & Omissions, fidelity bond, Workers' Compensation, performance & completion
bonds,
OSHA
&
EDD Compliance
Land Use, Entitlement & Development
Zoning & Government Regulation
Site Acquisition
Demographic Research & Analysis
Land Survey
Title Insurance
Environmental Study, Review, & "Impact Reports"
Financial Modeling & Projections
Design: Architecture, Exterior, Interior
Engineering: Geologic, Civil, Structural, Mechanical
Construction & Project Management
Slide10
Appraisal
Uniform Standards of Professional Appraisal Practices ("USPAP")
Commercial Real Estate Brokerage
Sales; acquisitions; like-kind exchanges; leasing
Business opportunities ("Bulk Sales")
Listing services (Reis, Loopnet, CoStar, AIR,
Xceligent
)
Residential Real Estate Brokerage
Single Family Residences
Planned Unit Developments ("PUD's") e.g., condominiums
Time Shares/Fractional Ownership
Listing Services (NAR, MLS,
Zillow
,
Redfin
,
Trulia
)
Slide11
California Bureau of Real Estate ("BRE")
"The mission of the California Bureau of Real Estate is to safeguard and promote the public interests in REAL ESTATE MATTERS through licensure, regulation, education and enforcement."
Slide12
BRE Home Page: Essential Information
Verify a Real Estate License
2017 Real Estate Law Book
Consumer Alerts
Current News
FAQs
Department of Consumer Affairs
Multiple Jurisdiction License Lookup
Forms
File a Complaint
Real Estate Business Resources
Complete List of Publications
Invitation for Public Comment/Hearing Notices
C
alBRE
has 5 offices and is HQ'd in Sacramento.
Public Information Line: 877-373-4LIC (4542)
Slide13
Salesperson Licensing Requirements
Salesperson license applicants must:
Be 18 years old
Be honest
Be breathing
"Successfully complete" 3 BRE approved courses
Pass the salesperson exam
Apply for the license and pay the application fee
Slide14
Broker Licensing Requirements
Broker license applicants must:
Be 18 years old
Be honest
Successfully complete 8 approved courses
2 Years of full time experience (or equivalent or Bachelors in real estate –or minor)
Pass the Broker exam
Apply for the license and pay the application fee
Slide15
15
Founded Amalfi Estates, a luxury residential real estate firm based in Pacific Palisades 22 years ago# 1 agent in the Palisades, 13th in LA, 60th in the nation Sold $135 Million in 2015$1 Billion in properties sold and helped over 600 familiesPublished 300 articles10% of each commission goes to charity of our clients choiceHow I started? solo agent vs team concept
Anthony Marguleas
310-293-9280 cell
anthony@amalfiestates.com
Slide16
16
The
Marguleas Team
Slide17
17
Developers & New Construction
Market Trends
Slide18
18
Pacific Palisades' Annualized Data
Slide19
Virtual tour combines still photos, aerial shots and videoStaging
19
Marketing
Slide20
20
How many hours does a typical agent work?What is the average income for a real estate agent in LA?How long does it take to sell your 1st home?How many homes does an average agent sell?How much would an agent make selling a $1M home?
Real Estate Questions
Slide21
21
Find a niche, specialty market: EBA (Exclusive Buyer's Agent, Luxury home specialist, condos, 1st time buyers, or farm a specific geographical areaOver deliver and under commitBe an expert in your market, go to as many open houses as possible. Study why some homes sold for what they did.Hours for licensee, Dr 9K, dentist 7.5K, lawyer 6K, dental assist 1.5K, taxi driver 104, Realtor was 45 and now 135.Study the real estate contractsListen to your clients and what they really wantAlways ask "what is in the client's best interest"?Be an assistant to a top agent in your town
Tips to be a Successful Agent
Slide22
Hello UCLA!
Slide23
ABOUT MICHAEL
MICHAEL
WILLIAMSONExecutive Vice President and PartnerInspired by Aaroe's vision for a fully supportive agent environment, noted real estate leader Michael Williamson became a partner in the new John Aaroe Group in early 2009. On the firm's launch, he opened and managed its first branch in Sherman Oaks. Michael began selling real estate three decades ago, rising to Top Producer status at Jon Douglas Company. He later transitioned to branch management, skillfully guiding and supporting agents there and at Coldwell Banker. In 1999, Michael moved to Prudential California Realty to open the Laurel Canyon branch of the firm's new John Aaroe Division. He later introduced the brand to the Coachella Valley, serving as Regional Manager and heading the Palm Springs office.
Slide24
ABOUT JOHN AAROE GROUP
OUR COMPANY
John
Aaroe
Group is a Los Angeles owned and operated real estate brokerage with strategic locations in Beverly Hills, Brentwood, Sunset Strip, Baldwin Hills/View Park, Sherman Oaks, Studio City, Toluca Lake, Downtown LA, and Pasadena. Because neighborhood knowledge is a key factor in achieving the most successful results for you, we've established these core offices to customize our services to the unique neighborhood personalities that make up the greater Los Angeles area
.
OUR PEOPLE FIRST PHILOSOPHY
While technology, marketing, research and statistics play important roles in any successful real estate transaction, the most critical element of all is people. When you bring the right buyers, sellers or investors together, the result is a solid deal with a rewarding outcome. Our agents are experts at creating this synergy — and it's the aspect they love most about what they do.
OUR MISSION
John
Aaroe
Group intends to be the preeminent real estate firm in selected affluent markets throughout Southern California. We will reach our goal while reflecting the core philosophies of our founder: every agent is experienced and committed to upholding our high standards of integrity and personal service … every client is carefully counseled, skillfully represented and treated with respect … and our expert management team is dedicated solely to helping our associates and clients achieve their goals.
Slide25
OUR OFFICES
Slide26
AU CALENDAR
Slide27
Thank you
UCLA
!
Slide28
Andrew Manning
Slide29
QUIZ
1. The California Bureau of Real Estate ("BRE") issues how many different types of real estate licenses?
one
two
three
four
2. California real estate law requires all Sellers of single family residences ("SFR") to pay a real estate commission equal to __% of the gross sale price.
2%
5%
6%
There is no California law that requires any payment of any real estate brokerage commissions to any real estate licensee, upon sale of any SFR
Slide30
3. To obtain a California Salesperson or Broker license, the applicant must be present in the U.S. legally.
true
false
4. Which of the following is a legally valid form of commission payment to a real estate licensee?
money
promissory
note
equity interest in the acquired property
Lakers or Clippers
tickets
Stock options
wine
"in-kind" remuneration
any of the above
Slide31
5.
Upon resale, which
home
improvement
projects are most likely to return
to the seller at
least the original capital
investment?
kitchen or bathroom remodel
adding one bedroom
installing a swimming pool/spa feature
installing a new energy efficient/fire resistant roof
adding a 2-car garage
installing an outdoor cooking/dining area
6. Since WW II, the average rate on a 30 year, fixed rate, conforming mortgage is:
Between 6% and 7%
Approximately 4.5 %
Less than 4 %
3.75 %
Slide32
7. The terms "agent" and "Realtor" are synonymous.
true
false
8. The Federal Reserve (the "Fed"), chaired by Janet
Yellen
, determines home mortgage interest rates.
true
false
9. Under California law, a neutral 3
rd
party called an escrow company, is required in the sale of a single family residence (SFR) to a homebuyer.
true
false
Slide33
10. Freda, a 39 year old single woman, owns, as her sole and separate property, a 10 acre, 180° view bluff-top, single family residence appraised at $20 million, on the edge of
Toyopa
Drive in Pacific Palisades overlooking the Pacific Ocean. The property is free and clear of all liens and loans. Freda fell in love with her new bf, 23 year old Jay-Sea-Vu, who has just arrived from Texas and moved in with her as he tries to make it as a singer in Hollywood. He convinced Freda to marry him. After marrying Jay-Sea-Vu, and immersed in wedded bliss, Freda's
Toyopa
Drive mansion:
automatically becomes Community Property, ½ owned by her husband, Jay-Sea-Vu
can never become Community Property
may gradually become Community Property during the duration of the marriage
remains her sole and Separate Property until she decides to allow it to become Community Property
Slide34
THANK YOU 
WE LOOK FORWARD TO
SEEING YOU
TEACHING YOU
&
TO YOU
LEARNING IN OUR
CLASSES !
UCLA EXTENSION
---