BOUNDARIES PowerPoint Presentation, PPT - DocSlides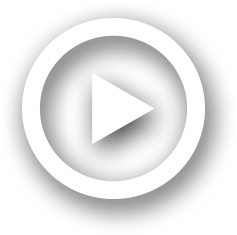 Description
for healthy relationships. Spiritual Boundaries. DIVINE. DIVINATION. vs. Divine – God like, Heavenly. Divinity. . sweet candy, egg whites, sugar, honey. forked branch of Witch Hazel used to find water or minerals. ID: 475187
Direct Link:
Embed code:
Download this presentation
DownloadNote - The PPT/PDF document "BOUNDARIES" is the property of its rightful owner. Permission is granted to download and print the materials on this web site for personal, non-commercial use only, and to display it on your personal computer provided you do not modify the materials and that you retain all copyright notices contained in the materials. By downloading content from our website, you accept the terms of this agreement.
Presentations text content in BOUNDARIES
Slide1
BOUNDARIES
for healthy relationships
Spiritual Boundaries
Slide2
DIVINE
DIVINATION
vs
Slide3
Divine – God like, Heavenly
Slide4
Divinity sweet candy, egg whites, sugar, honey
Slide5
forked branch of Witch Hazel used to find water or minerals
Divining Rod
Slide6
Divinationforesee future
Slide7
Psalms 112:1
"I lift up my eyes unto the hills from when comes my help, my help comes from the Lord which made Heaven and earth"
Slide8
Lunatic mentally ill, foolish eccentric from "Luna" (Latin word for moon)
Slide9
Genesis 11The Tower of Babel
"Let us build a city and a tower which reaches unto the Heavens"Stone base, adobe bricks (arabic word)Similar to pyramids of Egypt Ziggurat – steps to top, Altar
Slide10
Exodus 20:23No Idols
20:1 10 Commandments25-31 Tabernacle32 The Golden Calf
Slide11
Leviticus
17:7 No goat idols19:26 No Divination or sorcery19:31 No Mediums or Spiritists20:22 Kill by stoning all mediums
Slide12
Saul and The Witch of Endor
Saul had previously expelled all witches, mediums and
spritists
Samuel is dead
Saul inquires of God, tries dreams, prophets and priests
Slide13
Witch of Endor
Slide14
"I don't like what Samuel said in the Bible about my future.Let's check my Horoscope"
Slide15
Que Hora es (spanish)
Horoscope – Hore – time Skopas – observe (Greek)
Slide16
HoroscopeForecast of person's future, circumstances based on stars and planets
Slide17
Influenza
Italian word attributing an epidemic of "flu" to heavenly body by Astrologers
Slide18
The Bible prohibits
divination
horoscopes
mediums
spiritists
Slide19
John 1:1 In the beginning was the Logos (Word), and the Logos (Word) was with God and The Logos (Word) was God.
What's in a word?
Greek word "logos"
Means: word, speech, thought,
attributes
Slide20
What is your "Logo"?
Slide21
The Christian Logo
John 13:35"Tell they are Christians by their love"
Slide22
What brand of Christian are we? Rely on God's Word or Check Horoscope
Slide23
II Corinthians 11:14
"Satan disguises himself as an Angel of light"
Light is good, darkness is evil
How can we know we are following
God's light and not Satan
Slide24
Psalms 119:105
"Thy Word is a lamp unto my feet and a light unto my path"
Slide25
Are you stumbling in the dark seeking the light?
---