Flower Dissection Summary PowerPoint Presentation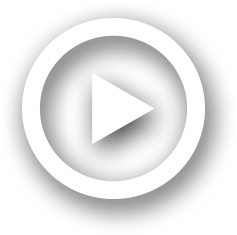 Description
Here is a picture of an Alstromeria flower before it blooms. Notice how the bud is protected by the sepals on the outside. The sepals on this flower are mostly green with a little hint of purple. The green will fade as the flower gets ready to bloom and open up.. ID: 718727
Embed code:
Download this presentation
DownloadNote - The PPT/PDF document "Flower Dissection Summary" is the property of its rightful owner. Permission is granted to download and print the materials on this web site for personal, non-commercial use only, and to display it on your personal computer provided you do not modify the materials and that you retain all copyright notices contained in the materials. By downloading content from our website, you accept the terms of this agreement.
Presentations text content in Flower Dissection Summary
Slide1
Flower Dissection Summary
Slide2
Here is a picture of an Alstromeria flower before it blooms. Notice how the bud is protected by the sepals on the outside. The sepals on this flower are mostly green with a little hint of purple. The green will fade as the flower gets ready to bloom and open up.
Slide3
Steps 1-3
Sepals
-protect the bud photosynthesizes for developing bud
Petals
-attract pollinators
Slide4
Step 4-6
Stamen
Pistil
Stamen
Pistil
Slide5
Step 7-9
Stamen
-male part of the flower, is made up of:
Anther
-produces pollen
Filament
-holds anther up
Filament
Anther
Slide6
Step 10-11
Pistil
-female part of the flower, is made up of:
Stigma
-sticky, pollen gets stuck to it
Style
-holds stigma up, wherepollen tube is producedOvary-contains the eggs
Stigma
Style
Ovary
Stigma
Slide7
Step 12
Pollen magnified 100x
Slide8
Step 13-14
The ovary is thick to cut through to protect the eggs. There are so many eggs so the plant can produce many seeds.
Eggs
Slide9
This is a picture of an Alstromeria flower that has been allowed to bloom for a week. Notice the three "fingers" of the stigma. They have opened up and they appear to have a drop of water at the tip. It is very sticky so it can trap pollen.
Slide10
This is the same Alstromeria flower several weeks later. Notice all the petals, sepals, stamen and pistil have fallen off. The ovary has gotten larger and the fertilized eggs inside are starting to turn into seeds.
Slide11
Review Questions
Why do you think certain parts of the flower are shaped the way they are?
Slide12
Answer-
The parts of the flower are shaped the way they are so they can do a specific job
.
Form allows for function
Slide13
2. How does it benefit the plant to have both male and female parts located in the flower?
Slide14
Answer-
By having both male and female parts in one flower, the flower
can perform self pollination and does not rely on a pollinator.
Slide15
3
.
Name
at least 2 ways that a plant can be pollinated. (Think about how the pollen is going to get onto the stigma-who or what will put it there?)
Slide16
Answer
-
Pollination can either be self or cross. If cross pollination the pollen can be carried by pollinators such as insects and birds and wind.
---