SOCIAL MEDIA 101 Workshop Overview PowerPoint Presentation, PPT - DocSlides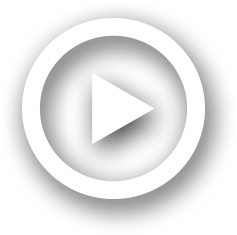 Description
By now, you have heard how valuable, even essential, social media can be. But it can be a bit daunting to figure out where to begin and what to post on which social network! Whether you are completely new to social media or looking to join additional social networks, this workshop will take you thr.... ID: 752142
Direct Link:
Embed code:
Download this presentation
DownloadNote - The PPT/PDF document "SOCIAL MEDIA 101 Workshop Overview" is the property of its rightful owner. Permission is granted to download and print the materials on this web site for personal, non-commercial use only, and to display it on your personal computer provided you do not modify the materials and that you retain all copyright notices contained in the materials. By downloading content from our website, you accept the terms of this agreement.
Presentations text content in SOCIAL MEDIA 101 Workshop Overview
Slide1
SOCIAL MEDIA 101
Slide2
Workshop Overview
By now, you have heard how valuable, even essential, social media can be. But it can be a bit daunting to figure out where to begin and what to post on which social network! Whether you are completely new to social media or looking to join additional social networks, this workshop will take you through the basics of setting up an account on Facebook, Twitter, Instagram, Pinterest and LinkedIn and will cover best practices and tips for each of these social networks.
Slide3
Learning Objectives
Create social media accountsConstruct social media posts that work best for each social media
platformApply best practices to gain followers and get engagement
Slide4
Agenda/Presenters
OverviewCovey BakerDirector, Social Marketing (Home Office)Twitter: Michele
MertensDevelopment Coordinator, Events (New York City - Southern New York Chapter)Instagram:Lily Goldstucker
Development Coordinator, Walk MS (South Central Region)FacebookMeredith Byrnes Development Coordinator, Bike MS (South Central Region)Pinterest/LinkedIn (time permitting)Covey BakerQ&A
Slide5
Social Media Explained with
Slide6Slide7Slide8
Twitter: What's the big deal?
Twitter is a global platform for users to share thoughts, news, ideas, jokes in 140 characters or less.Users can "follow" each other to keep tabs on people "Trends" occur when people tweet about the same topic or join in on a larger conversation using hashtags (more on that later
…)Everything on Twitter is public unless you "protect" your tweets
Important lingo to know
Tweet
Retweet
Feed
Handle
MentionDirect Message (DM) Hashtag (#)
Slide9
Ready to join the
Twitterverse?Getting set upYour handle is your calling card – unless you're a brand, use a version of your
nameUse your bio to provoke interest and let people know what you're going to bring to their Twitter feedsMake yourself easy to recognize in your profile pictureHeader photos are like Facebook cover photos – try to find a landscape oriented picture
Who to follow
Find out which of your friends are on Twitter and follow them
Then, check out who they are following!
Look up and follow your favorite brands, comedians, public figures, etc.
Slide10
What to say and how to say it
Find your Tweeting VoiceAsk yourself what you are trying to get out of TwitterLooking for entertainment? Trying to make professional connections?What about you is interesting and will pull people in?
Are you an expert on something? Are you funny?Tweet TipsKeep tweets to around 110 charactersAvd. 2 mny abrvs.
Shorten links by using a service like bit.lyAdd pictures where you can!Avoid tweeting spreesDon't just push out information - join a larger conversationSee what hashtags are trending and add your insightIf you're at an event, use that event's hashtag to connect with other attendees
(shameless plug: #ImpactMS)
Slide11
Building your following
Don't forget, conversations go both ways! If someone responds to you, respond to themIf you want all of your followers to see a conversation, include a "." before a handle:Encourage followers to interact with you by tweeting questions or using specific hashtags
As you become more active, Twitter's "Who to Follow" suggestions will become more tailored to your interests.If a follower retweets you, make sure you thank them!
Use the favorite button as a "like"
Slide12
Twitter Etiquette: Minding your @'s and #'s
Golden Rule: If you wouldn't say it in front of someone, don't tweet it.#Don't #use #a #hashtag #for #every #word
Don't fall into a ranting trap – people will scroll on byEveryone likes a little gratitude – thank your followers! #FFPractice thoughtful retweeting
Slide13Slide14
Instagram is an online mobile photo-sharing, video-sharing and social networking
service.
Facebook purchased Instagram for $1 billion in Sept of 2012.
200 million active users who are uploading 20 billion photos everyday.
90% of users are under the age of 35
Fast, beautiful photo sharing
Slide15
Download
the Instagram app for Apple iOS from the App Store, Android from Google Play Store or Windows Phone from the Windows Phone Store.
Once the app is installed, tap to open it.
Tap Register with Email to sign up with your email address or Register with Facebook to sign up with your Facebook account.
If you register with email, create a username and password, fill out your profile info and then tap Done. If you register with Facebook, you'll be prompted to sign into your Facebook account if you're currently logged out.
Ready to start
Instagramming
?
You'll need to register on the app but can view posts on a computer after you've registered.
Slide16
Welcome to Instagram
Lets post a picture
Open app and click on camera icon on bottom of screen.
Click on the small photo on the bottom left
1.
2.
Slide17
Your most recent picture from your phone's photo album will auto-populate but you can choose from any of your photos to post. Pictures will be restricted to a square
Choose from 20 different filters to enhance your photo's image.
3.
4.
Slide18
Insert caption, Hashtags here.
Click here to tag other Instagram account users in your photo
Clicking on this will bring up locations near you or you can name your own.
Use these options to share your post on your other accounts
Slide19
Take advantage of the Explore button to find new users and hashtags to follow.
Post 2 to 3 times a day if post is relevantUse hashtags to gain followers. #selfie
#nofilter#TBT (throwback Thursday)Making your profile private allows user to control who follows your posts.:03-:15 videos can also
be posted to Instagram.Go to the Instagram Help Center on their website for more information and tips.
InstaTips
MS Society Hashtags
#
CureMS
, #MSSociety,#MultipleSclerosis, #BikeMS, #WalkMS, #MuckFestMS, #MSResearch#ImpactMS
Slide20Slide21
Facebook
Slide22
King of the Social Networks
Over 1.3 billion active users around the world
Smartphone users check their accounts Mark Zuckerberg donated $1 billion to charity in 2013, making him the biggest charitable donor in the U.S.48% of young Americans said they found out about news through
Facebook
15 times a day
Slide23
Tips to Sizing a Profile Picture & Cover Photo
Profile PictureChoose an image that will work well as a small sizemust be at
least 180x180 pixels when uploading, displayed as 160x160 pixelsCover Photomust be at least
399px wide and 150px high when uploading, displayed as 850 wide x 315 tall
If you upload a larger image you'll be given a chance to move & reposition it by dragging to choose the crop you'd like displayed
*Save image as a JPG or PNG*
*Don't forget it's always PUBLIC*
Slide24
Facebook Posts - How To
Tagging someone in a post or PageUse @ symbol, then type name  suggestions might auto-populate
When commenting on a post, you can link to someone in your response by following the same steps# HashtagsTurns topics and phrases into clickable links in your posts
Use search bar to find posts about topics you're interested inMust be written as a single word, without any spacesYou can include numbers in a hashtag, but punctuation and special characters (like $ and %) won't
work#bikems #impactMSScheduling a post Choose the month, day, and timeCan view/edit post once it is scheduled
Slide25
Facebook Posts - How To
Keep your content short Add your location with a post
Upload an imageShare a post On your TimelineFriends TimelineIn a groupPrivate message
On a page you managePrivacy settings on post
Slide26
Tips to Using Facebook
Facebook Disconnect is available for Firefox and Chrome
Save links, places,
& entertainment pages on your News Feed
Unfollow
status updates from "
oversharers
"
Stop Facebook from tracking you ..
Slide27
Getting the MOST Engagement with your Posts
Slide28
Example Post
Your Posts
Posts from Friends
Slide29Slide30
Pinterest
Pinterest is a place to discover ideas for all your projects and interests, hand-picked by you.Pins are visual bookmarks for stuff you find anywhere on the web or on Pinterest
Boards are where you collect pins by theme or topic; keep things under wraps with secret boardsWeb and mobile application with 70 million users; 80% womenYou can sign up through Facebook or create a profile with an email address and passwordKeywords are an essential part of your pins – they help people discover your pins/boardsFind and invite friends if you connect your Facebook account with PinterestUpload a pin, add from a website or use the "Pin it" button on an existing post to add it to your board
Slide31
LinkedIn
Manage your professional identity. Build and engage with your professional network. Access knowledge, insights and opportunities.300 million+ members Set-up your free profile (there are paid options as well).
Select a "professional" color photo of you looking direct to camera. Creativity can work, but can also backfire.Complete your personal profile thoroughly and honestly – this is your online resume.Connect to all your past and current contacts.Reach out to your contacts from time to time or endorse their
skills.Participate in groups.
Slide32
Wrap-up & Q&A
Slide33
Where should you post your status?
Slide34
Recap
Create social media accountsConstruct social media posts that work best for each social media platform
Apply best practices to gain followers and get engagementBecome a social media guru now! Download the conference app or watch the social wall to see if one of your posts gets featured!
Join the conversation using:#ImpactMS
Slide35
Resources
Twitter:http://mashable.com/2012/06/05/twitter-for-beginners/
http://www.forbes.com/sites/dorieclark/2013/09/24/how-to-dramatically-increase-your-twitter-following/ http://blog.hubspot.com/marketing/twitter-tips-list http://www.steamfeed.com/10-twitter-best-practices-2014/ http://mashable.com/2013/10/23/write-twitter-bio
/ Instagram:http://www.macworld.com/article/2607335/meet-the-7-apps-that-will-give-your-amateur-instagrams-professional-gloss.htmlFacebookhttp://
www.gcflearnfree.org/facebook101Pinterest:https://about.pinterest.com/enhttp://
www.gcflearnfree.org/pinterest101/2
LinkedIn:
http
://blog.hubspot.com/blog/tabid/6307/bid/23454/The-Ultimate-Cheat-Sheet-for-Mastering-LinkedIn.aspxInfographics on how to post on Pinterest, Twitter, Facebook & Instagram for busines & Dealing with the ugly side of social media:http://www.digitalinformationworld.com/2014/04/10-rules-for-posting-on-social-media-every-business-needs-to-know.htmlhttps://www.linkedin.com/today/post/article/20140911170718-59511509-9-strategies-for-dealing-with-the-ugly-side-of-social-media
---