Commercial Real Estate Efficiency PowerPoint Presentation, PPT - DocSlides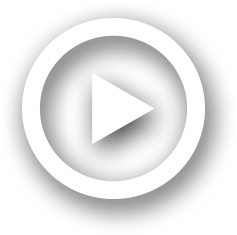 Description
(CREE) Program . &. Energy Assessment Program. Presented by: . Russ Chitwood, P.E.. Nexant, Inc.. Topics. Xcel . Energy / Nexant Partnership. Commercial Real Estate Efficiency Program. On-site Energy Assessment Program. ID: 706439
Direct Link:
Embed code:
Download this presentation
DownloadNote - The PPT/PDF document "Commercial Real Estate Efficiency" is the property of its rightful owner. Permission is granted to download and print the materials on this web site for personal, non-commercial use only, and to display it on your personal computer provided you do not modify the materials and that you retain all copyright notices contained in the materials. By downloading content from our website, you accept the terms of this agreement.
Presentations text content in Commercial Real Estate Efficiency
Slide1
Commercial Real Estate Efficiency
(CREE) Program
&
Energy Assessment Program
Presented by:
Russ Chitwood, P.E.
Nexant, Inc.
Slide2
TopicsXcel Energy / Nexant PartnershipCommercial Real Estate Efficiency Program
On-site Energy Assessment ProgramWhich Program is the best fit?Summary
Slide3
Xcel Energy and Nexant PartnershipNexant is proud to have supported Xcel Energy for over 15 years and is Xcel Energy's
Energy Efficiency partner in CO.Nexant executes work on these programs: Commercial Real Estate Efficiency (CREE)On-Site Energy Assessments (EA)Energy Efficient Buildings (EEB)Energy Design Assistance (EDA)
Prescriptive Inspections Custom M&V
Slide4
CREE – What Is It?
Commercial Real Estate Efficiency (CREE) is a "study-based" Xcel Energy programIntended to incent "hard-to-reach" Xcel customers to enact energy efficiency measures
> 50k sf
facility
> 50% of facility is commercial office
CREE building assessment leads owners to act
Provides the data that enables customers to implement EE measures – and receive higher rebates
Slide5
CREE – Key FeaturesCREE offers customers:
ASHRAE Level 1 Building AssessmentComprehensive reportCost saving EE measuresProvides LEED Certification data
Benefits of participation:30% additional bonus for measures identified in the reportIncreased rebate cap to 75% of project cost on implemented measures
One-page application begins the simple process
Slide6
Partnering = Success
CREE Benefits for Vendors:30% Bonus on rebates can help drive projects to implementation
Frees up additional funds for more projectsEnergy Efficiency = Lower Customer Costs = Happy Customer = Return Business
What we can do to help
Walk you through the application process
Help you decide which program is the best fit for you
Follow up with you on next steps and additional energy efficiency needs
Slide7
On-site EA – Key FeaturesEntry-way program to educate customers on their energy usage and ECOs
Assists customers on critical energy-related decisions Benefits of participation:Offers customers a comprehensive audit at a low costReduced energy costs
One-page application begins the simple processEA offers customers:
Discounted ASHRAE Level 1 building assessment
Customer Cost is only $200 for buildings less than 50,000
sq
ft
$300 fee for buildings greater than 50,000
sq
ft
Larger than 150,000
sq
ft
– inquire for pricing
Slide8
On-site EA – Key FeaturesOn-site EA is a "study-based" Xcel Energy program
WalkthroughInterviewing facility personnel utility bill review
Identifying Energy Conservation Opportunities (ECOs)ASHRAE Level 1 Audit includes:Energy Star benchmarking score and energy usage
graphs
Low-cost/no-cost ECOs (operational based ECOs)
Provides a list of higher cost ECOs (e.g. Lighting, HVAC, motors/VFDs, compressed air, refrigeration etc.)
Energy savings, payback and rebate amount for each ECO
Potential for a Custom Efficiency rebate or study potential
Breaks out energy usage by end uses
F
acility operation description
Slide9
Revised Report FormatCover
Executive SummaryRecommended Energy Saving Opportunities Summary
Xcel Energy Program OptionsRecommended Energy Saving OpportunitiesEnergy Use and Benchmarking
Facility Information
Decision Maker
Influencer
Slide10
Cover
Slide11
Executive Summary
Slide12
Opportunity Summary
Slide13
Opportunity Summary
E
nergy savings, cost after
incentive
, simple payback
Overview of recommendation
Graphical navigation tools
Slide14
Recommended Opportunities
Slide15
Usage & Benchmarking
Bullets summarize key information
Charts illustrate key concepts
Slide16
Facility Overview
Slide17
Good Program Candidates
Which accounts are good prospects? Annual Energy Spend is high Willing and Receptive Customer
Productive market segments (e.g. healthcare, food)Profitable organizations Organizations with sustainability goals (corporations, city and state government, schools)
Slide18
Which Program is the better fit?CREE
CRE customer with capital projects under consideration Looking for LEED point Property Manager is new to the building Need in-depth consideration of RCx measures / BAS points
Customer charge of $2,500 not a dissuader (Xcel Energy is flexible when this is charged to customer – budget stream considerations)
Slide19
Which Program is the better fit?On-site Energy Assessments
Non-CRE customerOr CRE customer deterred by CREE report costCustomer/vendor needs guidance on facility energy uses and potential measures
Need energy benchmarking informationCity code requirement
Slide20
Partnering = SuccessHow to get started:Check to see if your customer has a specific Xcel Energy account manager
Contact the customer to discuss energy saving opportunitiesWith the help of the account manager and customer, fill out the application
Slide21
SummaryCREE and On-site Energy Assessment are gateway programs to Xcel Energy rebate programs
Both provide information enabling customers to implement EE measures – and receive rebatesNexant can work with vendors developing energy efficiency projects, incorporating them into the report (where applicable)
CREE provides a 30% bonus on rebates offered through Xcel Energy's DSM programsEA's new report format provides decision makers with
the
information they need in a form they can easily
understand
Slide22
Your CREE & EA Partners
Heather Sack
Xcel EnergyCREE Program Manager
(303) 294-2012
Heather.A.Sack@xcelenergy.com
Russ Chitwood, P.E.
Nexant, Inc.
CREE & EA Project Manager
(303) 402-2486
rchitwood@nexant.com
Sam Domeier
Xcel Energy
EA Program Manager
(303) 294-2344
Samuel.T.Domeier@xcelenergy.com
Slide23
Thank You!
Questions & Answers
© 2014 Xcel Energy Inc.
Slide24
---