Florida Oral Health Conference PowerPoint Presentation, PPT - DocSlides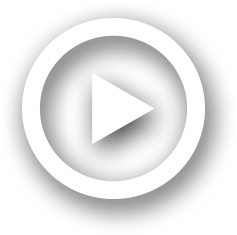 Description
August 2012. Ron Nagel DDS MPH. CAPT USPHS (ret). Barriers to Access. Geographic (distribution). Economic (capacity). Cultural (social). Dental Therapists. At least 52 countries utilize Dental Therapists – . ID: 530734
Embed code:
Download this presentation
DownloadNote - The PPT/PDF document "Florida Oral Health Conference" is the property of its rightful owner. Permission is granted to download and print the materials on this web site for personal, non-commercial use only, and to display it on your personal computer provided you do not modify the materials and that you retain all copyright notices contained in the materials. By downloading content from our website, you accept the terms of this agreement.
Presentations text content in Florida Oral Health Conference
Slide1
Florida Oral Health Conference
August 2012
Ron Nagel DDS MPH
CAPT USPHS (ret)
Slide2
Barriers to Access
Geographic (distribution)Economic (capacity)Cultural (social)
Slide3
Dental Therapists
At least 52 countries utilize Dental Therapists –
IDJ (2008) 58, 01-70
Function as part of the dental team under the supervision of a dentist
New Zealand has 90 yrs experience and Canada has over 40
Exceptional safety record under general supervision for children and adults –
Nash 2012
Slide4
Dental Therapists - Scope
Clinic, Village, or School based
Provide the spectrum of health education and preventive services
Restore teeth to function utilizing amalgam and composite materials
Provide SSCs and pulp treatment for primary teeth
Extract teeth and manage dental emergencies
Screen for oral and peri-oral disease
Slide5
Clinical Guidance
Slide6
AFHCAN CartAlaska Federal Health Care Access Network
Wireless NetworkingTouchscreenMobile – CustomizedConsultationPatient educationProvider educationWWW. AFHCAN.ORG
Slide7Slide8
Oversight
Educate and calibrate supervising dentists
Dental therapists are assigned to a primary supervising dentist
Supervising dentists provide patient consultations and program planning
Monitor the referral process and the scope of practice
QA: chart reviews, patient satisfaction, direct observation
Standardization of treatment to improve outcomes
Slide9
"Finally, we have pointed out the lack of published data available to serve as valid sources for comparison to assess the technical competence and practice procedures of those in the DHAT program. We have very little information about these qualities and characteristics from the practice settings in which the majority of private dentists in this country currently operate."
Evaluation of the Dental Health Aide Therapist Workforce Model in Alaska, Final Report,
October 2010,
Pg. 5-9, prepared by Scott
Wetterhall
, MD, MPH, James D. Bader, DDS, MPH,
Barri
B.
Burrus
, PhD, Jessica Y. Lee, DDS, PhD, Daniel A.
Shugars
, DDS, PhD, MPH
Slide10
Quality Assurance in the Alaska program
Begins with a 400+ hour directly supervised preceptorship
DHAs must demonstrate the practical professional competencies for their level of certification throughout their career
Every two years each DHA must provide evidence that they completed the CE requirements (24 hrs)
Dentists proactively monitor sentinel events and treatment outcomes
These administrative controls help to assure quality and that a single standard of care is met in tribal programs
Slide11
Competency Based Credentialing
Frequent sampling of knowledge and skills over time – not a single event test
We look directly at the services that they provide day to day to achieve high predictive validity with this process
Each DHAs' scope of practice is individually assigned based on competency through standing orders
A Federal board oversees the process
Slide12
DENTEX Training Program
University of Washington MEDEX NorthwestTwo year program based on NZ, Canadian, and other modelsIntegration into community based prevention programs throughout trainingA new mix of skills that includes the behavioral and public health skills needed to affect changeThe use of simulation and extensive patient contact to develop a high level of skill
Slide13
Alaska DHAT training program information:
First year: 40 weeks Second year: 39 weeksTotal: 79 weeks (3160 hours)
Curriculum Break-down first yearBiological Science: 30%Social Science: 10%Pre-clinic: 40%Clinic: 20%
Curriculum Break-down second yearBiological Science: 15%Social Science: 7%Pre-clinic: 0%Clinic: 78% (1215 hours)
Curriculum Break-down two years
combined:
Biological Science: 22.5%
Social Science: 8.5%
Pre-clinic: 20% (632 hours)
Clinic: 49% (1548 hours)
Slide14
2 year vs. 3 year combined RDH programs
CostInfrastructureCareer opportunitiesProvider Demographics
Slide15
The truth about motivation and changing behavior…
Motivated
by
information
Not going to
be motivatedright now
Motivated by how I interact with provider over time
10 %
10 %
Miller & Rollnick, Motivational Interviewing, 2002
80 %
Slide16
Foundations for Great Primary Care
Effective Relationships = Empanelment + Access + Continuity
Slide17Slide18
What should new providers look like?
Slide19Slide20
Nash DA, Friedman JW, et al. Dental therapists: a global perspective. Int Dent J. 2008 Apr;58(2):61-70
McDermott, PT, Mayhall, JT, Leake, JL, Dental therapists and the delivery of dental care in Canada's Northwest Territorties. Circumpolar Health 1990: 668-671,
Ambrose ER, Hord AB, Simpson, WJA. Quality evaluation of specific dental services provided by the Saskatchewan dental plan: final report. Regina, Saskatchewan, Canada, 1976:19 pages
Friedman JW, Ingle JI. New Zealand dental nurses. J Am Dent Assoc 1973;8:1331
Barkley RF, Successful preventive dental practices 1972 English  Book 256 p. : ill. ; Macomb, Ill. : Preventive Dentistry Press
Saultz JW, Lochner J. Interpersonal continuity of care and care outcomes: a critical review.
Ann Fam Med.
2005;3(2):159-66.
Haggerty JL, Reid RJ, Freeman GK, Starfield BH, Adair CE, McKendry R. Continuity of Care: a Multidisciplinary Review.
BMJ.
2003;327(7425):1219-21
Nash DA, A Review of the Global Literature on Dental Therapists: In the Context of the Movement to Add Dental Therapists to the Oral Health Workforce in the United States, Apr 2012.
Slide21
"WHEN THE DENTAL
HISTORY
OF OUR TIME IS EVENTUALLY WRITTEN, I BELIEVE THE NEW ZEALAND DENTAL NURSE PROGRAM WILL BE CONSIDERED ONE OF THE LANDMARK DEVELOPMENTS IN THE PRACTICE OF DENTISTRY AND DENTAL PUBLIC HEALTH."
HAROLD HILLENBRAND
EXECUTIVE DIRECTOR
AMERICAN DENTAL ASSOCIATION, 1947-1969
---