Immune Depletion, PowerPoint Presentation, PPT - DocSlides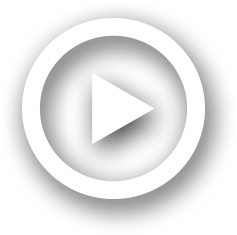 Description
Immune Modulation, and Immunosuppression in MS: . A Review . Introduction. Architecture of the Immune System: Focus on Innate Immunity. Innate Immune System Features. Architecture of the Immune System: Focus on Adaptive Immunity. ID: 544858
Direct Link:
Link:https://www.docslides.com/calandra-battersby/immune-depletion
Embed code:
Download this presentation
DownloadNote - The PPT/PDF document "Immune Depletion," is the property of its rightful owner. Permission is granted to download and print the materials on this web site for personal, non-commercial use only, and to display it on your personal computer provided you do not modify the materials and that you retain all copyright notices contained in the materials. By downloading content from our website, you accept the terms of this agreement.
Presentations text content in Immune Depletion,
Slide1
Immune Depletion, Immune Modulation, and Immunosuppression in MS: A Review
Slide2Slide3
Introduction
Slide4
Architecture of the Immune System: Focus on Innate Immunity
Slide5
Innate Immune System Features
Slide6
Architecture of the Immune System: Focus on Adaptive Immunity
Slide7
T-Cell Development
Slide8
B-Cell Ontogeny
Slide9
B Cells: Antigen Presentation, Cytokine Release, and Antibody Secretion
Slide10
Regulatory and Proinflammatory Features of B Cells
Slide11
Effector Function of T Cells
Slide12
Immunity in the Periphery and CNS
Slide13
Adaptive Immune Response in MS
Slide14
Initiation of T-Cell Responses in MS:Scenario 1
Slide15
Initiation of T-Cell Responses in MS: Scenario 2
Slide16
Initiation of T-Cell Responses in MS: Scenario 2 (cont)
Slide17
Different Functions of Macrophages
Slide18
Potential Role of NK Cells in MS
Slide19
CNS Inflammation in MS
Slide20
Compartmentalized Inflammation in Progressive MS
Slide21
CNS Lymphatic Vessels
Slide22
Ectopic Lymphoid Follicles in Meninges
Slide23
MS: A T-Cell- or B-Cell-Driven Disease?
Slide24
A Soluble Demyelinating Factor in MS?
Slide25
Targeting the Immune System in MS
Slide26
Immunosuppressive DMTs
Slide27
Immunomodulatory DMTs
Slide28
Immune-Trafficking DMT—Blockade
Slide29
Immune-Trafficking DMT—Entrapment
Slide30
Immune-Depleting DMTs
Slide31
Overlap of DMT Classification
Slide32
Daclizumab: Enhancement of Endogenous Mechanisms of Immune Tolerance
Slide33
What Is the Most Promising Strategy for the Treatment of RRMS?
Slide34
ORATORIO Primary and Secondary Endpoints: 12- and 24-Week CDP
Slide35
INFORMS: Fingolimod in PPMS
Slide36
EXPAND Trial: Siponimod in SPMS
Slide37
Anti-CD20 Therapy in MS: MOA
Slide38
Conclusions
Slide39
Abbreviations
Slide40
Abbreviations (cont)
Slide41
Abbreviations (cont)
---