Berkley: Battle over Free Speech PowerPoint Presentation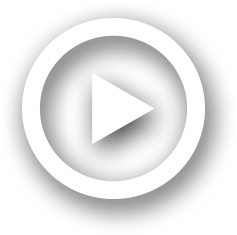 Description
Thanks for coming in…. Task 1. Analyze the two quotes below. Do you agree or disagree and why?. ". The idea of freedom of speech does not mean a blanket permission to say anything anybody thinks. ID: 636995
Embed code:
Download this presentation
DownloadNote - The PPT/PDF document "Berkley: Battle over Free Speech" is the property of its rightful owner. Permission is granted to download and print the materials on this web site for personal, non-commercial use only, and to display it on your personal computer provided you do not modify the materials and that you retain all copyright notices contained in the materials. By downloading content from our website, you accept the terms of this agreement.
Presentations text content in Berkley: Battle over Free Speech
Slide1
Berkley: Battle over Free Speech
Thanks for coming in…
Slide2
Task 1
Analyze the two quotes below. Do you agree or disagree and why?
"
The idea of freedom of speech does not mean a blanket permission to say anything anybody thinks
."
Free
speech applies to all speech -- period
."
What are the five rights given by the first amendment?
Can you think of a situation where one (or more) of these rights was taken from you?
If you had to eliminate one, which would it be?
Which one is most important to you?
Do you
think freedom of speech is
absolute?
Do we have the right say whatever we want, whenever we want? If not, what might the limitations be?
Slide3
Task 2
Read the article and define the following words based upon the reading:
Right-wing
Provocateur
Capitulation
Stirpot
Thuggish
Procost
D
eluded
Censorship
Flourish
Unfettered
R
adicals
H
ighlight
reasons that support the cancellation of Ann Coulter's speech in one color and reasons that oppose the cancellation in another color
Why
was a planned speech by Ann Coulter at the University of California, Berkeley canceled last week?
Slide4
Task 3
When
, if at all, should freedom of speech be censored or limited?
Write your own short (250 words) speech on one of the following topics:
(
1) Why Ann Coulter should speak at Berkeley;
(
2) Why Ann Coulter's speech should have been cancelled;
(
3) Why free speech should have limitations;
(
4) Why free speech should not have limitations
.
The speech will be done in front of next class.
Slide5
Task 4
Ted Nugent in the Oval Office PAGE 16
1
. According to the article
, which
celebrities visited the Oval Office last week?
2
. Do you agree with the writer that presidents tell us something about the image they want to project through the entertainers, sports figure, and celebrities they invite to the White House?
3
. How would you answer the question introduced in the article: What do Trump's visitors tell us about him?
4
. If you were president, what three newsmakers would you invite to the White House to represent you?
Apple
commits to recycling PAGE 20
1.
What announcement did Apple make as part of its 2017 Environmental Responsibility Report?
2
. Why might Apple be committed to using 100% recycled materials for its products?
3
. According to the article, how close is Apple to achieving its goal?
4
. Do you think this is a worthwhile goal for the company to make? 5. How, if at all, would this commitment influence you to buy an Apple product over another company's product?
Aerospace
: Uber unveils plans for 'flying cars' PAGE 39
1
. According to the article, what technology is Uber working with the cities of Dallas and Dubai to create?
2
. Why would Uber invest in this technology?
3
. What could be the potential benefits and tradeoffs of flying cars?
4
. Do you predict that flying cars will "take off"?
---