General Sanitation PowerPoint Presentation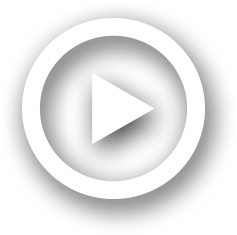 Description
What's keeping your kitchen clean?. Cleaning. Removes the "things you can see" food and other soils from a surface.. Sanitizing. Removes the "things you can't see" from a surface. Reduces the number of microorganisms on a surface that has been cleaned to safe levels. ID: 239899
Embed code:
Download this presentation
DownloadNote - The PPT/PDF document "General Sanitation" is the property of its rightful owner. Permission is granted to download and print the materials on this web site for personal, non-commercial use only, and to display it on your personal computer provided you do not modify the materials and that you retain all copyright notices contained in the materials. By downloading content from our website, you accept the terms of this agreement.
Presentations text content in General Sanitation
Slide1
General Sanitation
What's keeping your kitchen clean?
Slide2
CleaningRemoves the "things you can see" food and other soils from a surface.SanitizingRemoves the "things you can't see" from a surfaceReduces the number of microorganisms on a surface that has been cleaned to safe levelsSurfaces must be cleaned/washed and rinsed before sanitizingSurfaces should be air dried after sanitizing
Cleaning vs. Sanitizing
Slide3
Food Contact Surfaces are those that come directly in contact with food during preparation, cooking, serving, etc. and include:Prep tables, cutting boards, slicers, kettles, pots, pans, utensils, etc.Food contact surfaces MUST be washed, rinsed and sanitizedNon Food Contact Surfaces are those that do not come directly in contact with food and include:Floors, walls, ceilings, equipment exterior, cafeteria tables, service lines, etc.Non food contact surfaces should be thoroughly cleaned on a regular basisNon food contact surfaces such as cafeteria tables and serving lines should be cleaned daily. Since these are high touch/traffic areas they should also be disinfected after they have been cleaned to help reduce the amount of germs that customers could be exposed to.
Food Contact vs. Non Food Contact
Slide4
Food-contact surfaces must be washed, rinsed, and sanitized: After each useAnytime you begin working with another type of foodAfter a task has been interrupted and the items may have been contaminatedAt 4-hour intervals if the items are in constant use
Cleaning Food Contact Surfaces
Slide5
Cleaning agents must be:Safe for employee use Stable and noncorrosiveWhen using them:Follow manufacturers instructions carefully – especially if cleaning equipment that requires specific brand of cleanerNever combine cleaners or attempt to make up cleaning agents - potentially dangerousDo not substitute one type of detergent for another unless the intended use is stated clearly on the label
Cleaning Materials
Slide6
HEATThe water must be at least 171 F°Items must be immersed for 30 seconds
Sanitizing
ChemicalsChlorine IodineQuats
Food contact surfaces can be sanitized by:
Immersing items in a specific concentration of sanitizing solution for a specific amount of time
Rinsing, swabbing or spraying with a specific concentration of a sanitizing solution
Slide7
Concentration – must be checked frequently with an approved test kit.Be sure to follow instructions on test kitLow test – may not kill germsHigh test – solution may be unsafeChange when solution is dirty, or when concentration falls below required levelCheck with manufacturer to confirm proper concentrationTemperature – follow manufacturer's recommendation for proper temperatureContact time – the sanitizer must make contact with the item for a specific amount of time to ensure a maximum germ kill - check with manufacturer
Confirming Sanitizer Effectiveness
Slide8
Mechanical Sanitation
High-Temperature MachinesTemperature of the final sanitizing rinse must be at least 180°F (82°C)For stationary rack, single-temperature machines 165°F (74°C)Chemical-Sanitizing MachinesFollow the temperature guidelines provided by the manufacturer
Slide9
Help prevent unnecessary breakdownsClean out machine dailyDelime regularlyMonitor and log daily:Wash temperatureFinal Rinse temperatureFinal Rinse PressureAddress mechanical issues as soon as possible
Dish Machine Tips
Before Deliming
After Deliming
Slide10
Three-Compartment Sinks
Rinse, scrape
or soak
1
2
3
4
5
Wash
110°F (43°C) or higher
Rinse
Sanitize
Air-Dry
Slide11
To Prevent ContaminationClean tools before putting them awayAssign tools for specific tasksOne set of tools for cleaning another set for sanitizingUse a separate set of tools for cleaning restrooms
Tools for Cleaning
Slide12
Wiping cloths should be stored in a bucket of clean sanitizer when not in useSoaking the towels in the sanitizer bucket kills germs between uses and prevents cross contaminationRemember to test the sanitizer solution before usingRemember to change the buckets throughout your shift
Wiping Cloths
Slide13
Sanitation Logs
Consider keeping the following logs:
Dish Machine Log (wash, rinse and pressures)
Sanitizer Log (sink, bucket, spray bottles)
Avoid falsifying information "dry lab":
A
re the temperatures/concentrations always really the same?
Are they always taken at the same exact time?
Slide14
Safety
Follow the
manufacturers procedures for mixing and use for all cleaning materials and chemicals
Protect yourself -
u
se
p
ersonal
p
rotective equipment
Germs are everywhere
Cleaning chemicals, hot water, etc. can cause skin irritation.
MSDS – "recipe" cards for cleaning materials that are necessary in the event of an accident.
Slide15
Cleaning tools and chemicalsShould be placed in a storage area away from food and food-prep areasThe storage area should provide:A utility sink for filling buckets and washing cleaning tools A floor drain for dumping dirty waterHooks for hanging mops, brooms, and brushes to allow them to air-dry
Chemical Storage Area
Slide16
ChemicalsOnly purchase cleaners approved for use in a foodservice establishmentStore them in their original container away from food and food-preparation areasWhen transferring them to a new container label it with:The chemical's nameThe manufacturer's name and addressA description of potential hazardsKeep MSDS for each chemical
Using Hazardous Materials
Slide17
Laundry DO'sDo not overload machine, smaller loads will yield better resultsUse the correct amount of detergent and bleach (use separately if possible)Use the hottest water available – helps cut greaseBe AwareOverloading, or using too much detergent/bleach, may result in residues being left in towelsThis may neutralize sanitizer in wiping cloth bucketsCloths may develop waxy residue that is difficult to removeLeave streaks on equipment
Laundry (if applicable)
Slide18
When in doubt, check with your Manager, or Director for guidance first:Power Outage (could result in temporary closure of your operation)may effect freezer and refrigerators ability to keep food coldSewage backup (could result in temporary closure of your operation)Fire or flood (could result in temporary closure of your operation)Interruption of water service (could result in temporary closure of your operation)Signs of pests (rodents or insects) (could result in temporary closure of your operation)Equipment doesn't operate properlyElectrical issue or cord wear (avoid being shocked)Booster heater, or dish machine doesn't operate properlyBloodborne Pathogen, or Bodily Fluid situationVomit or blood spills
When to call for help
Slide19
What's the Health Department's role as it pertains to Sanitation? How do you react when they show up?Why shouldn't students be involved in the cleaning process (e.g. cafeteria table cleaning). If applicable.What are the challenges that you face in keeping a clean kitchen? How can you overcome them?
Time for Discussion
Slide20
ServSafe Essential - 5th EditionSMART SystemsGoogle ImagesFDA Food Code 2009
Sources
Slide21Slide22Slide23Slide24Slide25Slide26
---