January 2016 Lisa Boran Ford Motor Company PowerPoint Presentation, PPT - DocSlides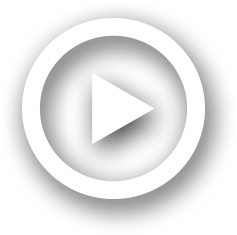 Description
SAE J3061 Committee Chair. Overview of Recommended Practice - SAE J3061. TM. Cybersecurity Guidebook for . cyber-physical vehicle systems. AGENDA. Copyright SAE International. 2. Motivation. Main Content of J3061. ID: 695975
Direct Link:
Embed code:
Download this presentation
DownloadNote - The PPT/PDF document "January 2016 Lisa Boran Ford Motor Compa..." is the property of its rightful owner. Permission is granted to download and print the materials on this web site for personal, non-commercial use only, and to display it on your personal computer provided you do not modify the materials and that you retain all copyright notices contained in the materials. By downloading content from our website, you accept the terms of this agreement.
Presentations text content in January 2016 Lisa Boran Ford Motor Company
Slide1
January 2016Lisa BoranFord Motor CompanySAE J3061 Committee Chair
Overview of Recommended Practice - SAE J3061
TM
Cybersecurity Guidebook for
cyber-physical vehicle systems
Slide2
AGENDACopyright SAE International
2
Motivation
Main Content of J3061
TM
Current Status
Slide3
Motivation for Creating SAE J3061TM
Copyright SAE International
3
Past Vehicle Design Emphasis was on Engine Design, Comfort and Chassis
Vehicle was self contained
Slide4
Motivation for Creating SAE J3061TM
Copyright SAE International
4
Interconnectivity of today's and future vehicles makes them potential targets for
attack
Slide5
Why standards are needed: Security Considerations
The connected world poses threats to:
Product Safety and Performance
Data Integrity and Access
Privacy
InteroperabilityJ3061™ Establishes needed guidance and recommendations for designing cybersecurity into the system including product design, validation, deployment and communication tasks5Infographic by Ashleigh N. Faith 2015
Slide6
Copyright SAE International
6
Cybersecurity is relatively new to automotive, and most existing information does not address unique aspects of embedded controllers
C
ybersecurity principles, process and terminology are needed that can be commonly understood between OEMs, Tier 1 suppliers & key stakeholders
A defined and structured process helps ensure that cybersecurity is built in to the design throughout product development
Based on ISO 26262 Functional Safety process framework
No
system can be guaranteed 100%
secure
Following a structured process
helps reduce
the likelihood of a successful
attack, thus reducing the likelihood of losses
A structured process
also provides
a clear means to react to
a continually
changing
threat landscape
Motivation for Creating SAE J3061
TM
Slide7
ISO 26262 Process Framework vs. Cybersecurity Process Framework
Copyright SAE International
7
ISO 26262
SAE J3061
TM
Source:
draft document
J3061
TM
Copyright
SAE
International
Slide8
1. ScopeCopyright SAE International
8
Describes the application and purpose of J3061
TM
and provides application guidance.
Provides guidance on vehicle cybersecurityIntended to be flexible, pragmatic, and adaptable in its application to the vehicle industry as well as to other cyber-physical vehicle systemse.g., commercial and military vehicles, trucks, bussesDefines a complete lifecycle process frameworkProvides information on existing tools and methods used when designing, verifying, and validating cyber-physical vehicle systemsProvides high-level guiding principles on cybersecurity for CPVSProvides the foundation for further standards development activities in vehicle cybersecurityProvides guidance on when to apply a cybersecurity process
Slide9
3. DefinitionsCopyright SAE International
9
Throughout the document, the initial use of a word contained in the definition section is bold italics.
Key Definitions
Cyber-physical system – a system of collaborating computational elements controlling physical
entitiesCybersecurity – an attribute of a cyber-physical system that relates to avoiding unreasonable risk due to an attackAttack – exploitation of vulnerabilities to obtain unauthorized access to or control of assets with the intent to cause harmThreat – a circumstance or event with potential to cause harmNOTE: Harm may be related to financial, operational performance, safety, reputation, privacy and/or sensitive data
Slide10
Key DefinitionsVulnerability vs. Threat vs. Risk
Copyright SAE International
10
Threat
Vulnerability
Risk = likelihood
of
attack|success
Source:
AutoImmune
Slide11
4. Relationship Between System Safety and System Cybersecurity
Copyright SAE International
11
Provides an overview of system safety and system cybersecurity and how the two domains are related and different.
Scope of cybersecurity is broader
All safety-critical systems are cybersecurity-critical systems, but not all cybersecurity systems are safety-criticalDescribes the relationship between system safety engineering process elements and system cybersecurity engineering process elementsDescribes analogies between system safety and system cybersecurity engineering (TARA vs. HARA, Attack Tree vs. Fault Tree)Describes unique aspects of system safety and system cybersecurity (Accident or Faults vs. Purposeful Malicious Attack)
Slide12
5. Guiding Principles on Cybersecurity for Cyber-Physical Vehicle Systems
Copyright SAE International
12
Provides some general guiding principles with respect to cybersecurity that are applicable to any organization within a company.
Know your Feature's Cybersecurity Potential
Understand key cybersecurity principlesConsider the vehicle owners' use of the featureImplement cybersecurity in concept and design phasesImplement cybersecurity in development and validationImplement cybersecurity in incident responseCybersecurity considerations when the vehicle owner changes
Slide13
Copyright SAE International
13
As with system safety,
cybersecurity
must be built in to the
feature rather than added on at the end of development. Building cybersecurity in to the design requires an appropriate lifecycle process from concept phase through production, operation, service and decommissioning.Motivation for a well-defined and well-structured process
Process Framework
Overall management of cybersecurity
Concept Phase
Product Development
Product
Development:
System Level
Product Development: Hardware Level
Product Development: Software Level
Production, Operation and Service
Supporting Processes
Milestone and Gate
Reviews
6. CYBERSECURITY PROCESS OVERVIEW
Slide14
Copyright SAE International
14
Concept Phase Flow Diagram
Feature Definition
Initiation of Cybersecurity Lifecycle (Planning)
Threat Analysis and Risk Assessment
Cybersecurity Concept
Identify Functional Cybersecurity Requirements
Identify Highest Risk Potential Threats
Identify Cybersecurity Goals
Initial Cybersecurity Assessment
Concept Phase Review
Source:
draft document
J3061
TM
Copyright
SAE
International
Slide15
Copyright SAE International
15
Creating, fostering, and sustaining a cybersecurity culture that supports and encourages effective achievement of cybersecurity within the organization.
Cybersecurity
Culture
Measuring Conformance to a Cybersecurity ProcessIdentifying and Establishing Communication Channels
Developing and Implementing Training and Mentoring
Operation and Maintenance Activities
Incident Response Process
Field Monitoring Process
7
. OVERALL MANAGEMENT OF CYBERSECURITY
Slide16
Copyright SAE International
16
This section describes in detail the activities in each of the cybersecurity lifecycle phases discussed in the cybersecurity process overview section (Section
6).
For each lifecycle phase, the activities are described and a description of a possible implementation of the activities is provided.
Applying a Cybersecurity Process Separately with Integrated Communication Points to a Safety ProcessApplying a Cybersecurity Process in Conjunction
with a Safety Process
Concept
Phase
Product
Development at the
System Level
Product
Development at the
Hardware Level
Product
Development at the
Software Level
Production, Operation and Service
Supporting Processes
8. PROCESS IMPLEMENTATION
Slide17
Potential Communications Paths During the Concept Phase Activities
Copyright SAE International
17
Source:
draft document
J3061TMCopyright SAE International
Slide18
Cybersecurity V Model Relationship Between System, Hardware and Software Development Activities
Copyright SAE International
18
Source:
draft document
J3061TMCopyright SAE International
Slide19
Copyright SAE International
19
This sections provides a description of different analysis methods. This helps guide the reader to determine which method may better suit their needs and also
provides a start
on how to apply a particular one.
Overview of Threat Analysis, Risk Assessment, & Vulnerability Analysis MethodsEVITA Method (E-safety Vehicle
InTrusion
protected
Applications)
EVITA Applied at the Feature Level using THROP
(Threat and Operability Analysis)
TVRA
(
Threats, Vulnerabilities and Risks (TVR) of a system to be A
nalyzed
)
OCTAVE
(
Operationally Critical Threat, Asset, and Vulnerability
Evaluation)
HEAVENS
(
HEAling
Vulnerabilities to
ENhance
Software Security and
Safety)
Attack Trees
Software Vulnerability Analysis
Overview of
Cybersecurity Testing Methods
Types of Penetration Testing
Red Teaming
Fuzz Testing
APPENDIX A: DESCRIPTION OF CYBERSECURITY ANALYSIS TECHNIQUES
Slide20
Copyright SAE International
20
EVITA Application using THROP
OCTAVE
Attack Tree
HEAVENS
APPENDIX B: EXAMPLE TEMPLATES FOR WORK PRODUCTS
APPENDIX C: EXAMPLES USING IDENTIFIED ANALYSES
OCTAVE Worksheets
OCTAVE Allegro, Information Asset Risk Worksheet
OCTAVE Allegro, Risk Mitigation Worksheet
Slide21
Copyright SAE International
21
This appendix lists a sample set of 14 security control families and 5 privacy control families and a few controls within each family that might be applicable for automotive system security. The scope of coverage includes design, manufacturing, customer operation, maintenance, and disposal.
APPENDIX D: SECURITY & PRIVACY CONTROLS
DESCRIPTION AND APPLICATION
APPENDIX E: VULNERABILITY DATABASES AND
VULNERABILITY CLASSIFICATION SCHEMES
This
appendix provides examples
of dictionary and terminology sources for vulnerability
databases (e.g. Common Weakness Enumeration, CWE) , vulnerability databases (e.g.
BugTraq
), and vulnerability classification schemes (e.g. Common Weakness Scoring System, CWSS).
Slide22
Copyright SAE International
22
Appendix F discusses aspects of
vehicle-level Cybersecurity.
Architecture design considerations and partitioning using the NIST approach
Identify Protect Detect
Respond

Recover
After
vehicle sale considerations
(defaults, erasing, etc.)
End of life considerations
Communication reporting expectations from the supplier
APPENDIX F: VEHICLE LEVEL CONSIDERATIONS
APPENDIX G: CURRENT CYBERSECURITY STANDARDS &
GUIDELINES THAT MAY BE USEFUL TO AUTOMOTIVE INDUSTRY
Appendix G lists Standards and Guidelines from a variety of sources
(e.g. NIST, FIPS, DHS, DARPA) that
may be useful for members of the Vehicle Industry in understanding the overall Cybersecurity realm, and in determining the details of
implementing Cybersecurity into
their organizations.
Slide23
Copyright SAE International
23
Appendix I
lists some security test tool categories, and descriptions, for testing tools that may be of
potential
use to the vehicle industry for Cybersecurity. ○ Static Code Analyzer ○ Encryption Cracker ○ Dynamic Code Analyzer ○
Hardware Debugger
○ Network
Traffic Analyzer
○ Known
Answer Tester
○
Vulnerability Scanner
○
Application Tester
○
Fuzz Tester
○ Interface
Scanner
○
Exploit Tester
○
Network Stress Tester
APPENDIX H: VEHICLE PROJECT AWARENESS
APPENDIX I: SECURITY TEST TOOLS OF POTENTIAL USE TO THE
VEHICLE INDUSTRY
Appendix H summarizes the key research projects on Vehicle Cybersecurity beginning with 2004 and up through the present
. Examples are EVITA, SESAMO, HEAVENS.
Slide24
Copyright SAE International
24
Current Status of J3061
TM
Surface Vehicle Recommended Practice
Three formal internal committee ballots performed (86% approval or higher received)
Completed the 28-day Motor Vehicle Counsel Ballot
(80% participation with 70% approve and 10% waive)
R
eleased January 15, 2016
"SAE J3061™: Cybersecurity Guidebook for Cyber-Physical Vehicle Standards" is available for sale at
http://standards.sae.org/j3061_201601/
and an on-demand webinar reviewing SAE J3061™ is also
available
https://event.webcasts.com/starthere.jsp?ei=1080592
Slide25
Copyright SAE International
25
Special Thanks!
Additional Authors of J3061
TM
Brian Anderson, SwRI
Angela Barber, GM
Barb Czerny,
zf
TRW
Kevin
Harnett
, DOT
Mafijul Islam,
Volvo
Justin Mendenhall,
Ford
Steve Siko,
FCA
Priyamvadha
Vembar
, Bosch
David Ward, MIRA
Tim
Weisenberger
, DOT
In addition there were a number of other people that contributed to the development of the document and we would like to thank those people as well!
Slide26
Copyright SAE International
26
Thank You!
If interested in participating in any of the 3 SAE Cybersecurity Committees:
TEVEES18 – Vehicle Electrical System Security
TEVEES18A – Automotive Security Guidelines and Risk Management (J3061 Recommended Practice)TEVEES18B – Electrical Hardware Security (J3101 Recommended Practice)Contact:Lorie Featherstone <lfeather@sae.org>
---