The Atal Medicity A world class Super Specialty Hospital & Health Care City PowerPoint Presentation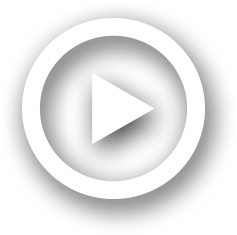 Description
"Making . Healthcare Humane, Affordable to . All". Campus:.  Village Peeliyo & . Khushalipur. , Distt. . Saharanpur, UP. www.mgmtims.org. 1. Key Highlights Summary. Product :. . A world class Medicity having Super Specialty Health Care with 2000 Beds along with a Dental, Nursing and Medi.... ID: 750145
Embed code:
Download this presentation
DownloadNote - The PPT/PDF document "The Atal Medicity A world class Super ..." is the property of its rightful owner. Permission is granted to download and print the materials on this web site for personal, non-commercial use only, and to display it on your personal computer provided you do not modify the materials and that you retain all copyright notices contained in the materials. By downloading content from our website, you accept the terms of this agreement.
Presentations text content in The Atal Medicity A world class Super Specialty Hospital & Health Care City
Slide1
The Atal MedicityA world class Super Specialty Hospital & Health Care City"Making Healthcare Humane, Affordable to All"Campus: Village Peeliyo & Khushalipur, Distt. Saharanpur, UPwww.mgmtims.org
1
Slide2
Key Highlights SummaryProduct : A world class Medicity having Super Specialty Health Care with 2000 Beds along with a Dental, Nursing and Medical College.Location : Most Strategic in Saharanpur District covering a population of 282 million spread over 6 contiguous States. Land : 2500 acres already acquired by Promoters (Market value at US $ 100 Million or INR 600 Cr).Other marketable assets : 1,40,000 Teakwood plantations having a current market value of US $ 500 million (INR 3,000 cr) and a maturity value of US $ 2 billion by 2024.Team Capabilities : A robust combination of Senior Management and Medical professionals with rich cross-functional domestic and global experience.2
Slide3
Key Highlights Summary – contd.Opportunity Attractiveness : - Gap in hospital beds waiting to be filled : Just 1.3 beds per 1000 people today against a minimum requirement of 2.0 beds per 1000 people by 2017. - Perceived Gap in quality of customer experience that gives us an opportunity to take a preferentially differentiated positioning stance. - Can partake in the fast growing Medical Tourism market.Financial Viability Attractiveness : - EBIDTA (1st 3 years of complete operations) : INR 2,642 Cr. - Break even in 2nd year of operation/ 3rd year from Construction. - Net Profit Margin : 34 % after 5 years of operations.Funding Requirement : - INR 2,184 cr from Banks / Financial Institutions. - INR 600 cr from Private Equity Investors.Exit Option for Private Equity Investor: Through an IPO being planned in the year 2018-19. 3
Slide4
Locational CoordinatesLocation Co-ordinates The Atal Medicity 4
Slide5
The Atal Medicity – A Backgrounder Conceptualized in 2013 with a vision to find a pride of place amongst some of the largest hospitals in the world.More than 2500 acres of land in Saharanpur District already acquired by Promoter from his internal resources.MGMTIMS has sufficient collateral for seeking investment. Its land asset is valued at US $ 100 Million (INR 600 cr). Other assets includes 1,40,000 teak plants having a market value of US $ 500 Million as on present date and having a maturity value of US $ 2 Billion by the year 2024. MGMTIMS is uniquely positioned to address the woeful Health Infrastructure in India due to the following factors : - Strategic location : Can cater to a target population of 282 million in 6 major densely populated North Indian States – Punjab, Haryana, Uttar Pradesh, Uttrakhand, Himachal Pradesh and Delhi. - Demand outstripping supply :
Addition of 2000 beds would be one of the steps to address India's bed requirement of a minimum of 650,000 beds by 2017 . As per WHO statistics (2013), India has only 1.3 beds per 1,000 population, significantly lower than the other BRIC economies and the WHO guideline of 3.5 beds per 1,000 population .
-
Increased Govt. spending on
health
care :
Total annual health care spending is expected to more than double from
2012-2017
to $201.4 billion, an average annual growth rate of 15.8 percent.
-
Fast growing Medical Tourism market :
Expected
to expand at a CAGR of 27 percent to reach $3.9 billion in 2014 from $1.9 billion in
2011.
5
Slide6
Our Team –Experienced Professionals with Global exposure The Atal Medicity is guided by a team of experienced professionals having Global Exposure.Dr. Umang Sahai - MBA, Ph.D – Previously Group CEO of $ 6.4 billion International Trading Group dealing in Textiles & Apparels. 35 years experience in Industry Verticals like Healthcare, FMCG, Real Estate, Software, Hospitality, Commodities, Textiles, Auto components etc.Mr. Karanvir Singh - Experienced and successful businessman with wide range of business interests in Western U.P, India. Business interests include Sugar Works, Road Transportation, Mechanical and Civil construction during the last 50 years.Dr. D.D. Choudhary- B.Sc., MBBS-40 years experience in Medical field. Renowned physician. Recipient of numerous honours and rewards from Central and State Governments.Dr. Hari Om Pande –MBBS, MS- 35 years experience in Medical field .Performed 1 lac plus surgeries. President - IMA Uttarakhand, Chairman of 110 bed Pandey Hospital, Bazpur , Uttarakhand.Mr. K.S.Sundar – CA (
Alumni PwC) - 20 years experience in Industry verticals –Pharmaceuticals, Telecom, Energy, Retail, Aviation support, Insurance, Automotive and Construction.6
Slide7
"MGMTIMS is uniquely positioned to serve the tremendous demand for quality healthcare in the region"Dr. Umang Sahai Chairman & Managing DirectorThe Atal Medicity7
Slide8
The Opportunity Space for MedicityFACTOR # 1 : Huge patient population and inadequate medical infrastructureHealthcare sector and MGMTIMS in particular, is poised for a huge growth due to the following factors :MGMTIMS is strategically located in proximity to 6 densely populated North Indian states. There is a tremendous need for quality Healthcare in these 6 states with a huge population of 282 Million ( UP -199 M , Punjab – 27 M , Haryana – 25 M ,Delhi – 16 M, UK – 10 M, HP- 7 M) (http://www.census2011.co.in/states.php).MGMTIMS would help in reducing the distance between Doctor and Patient . A recent PwC report "Enabling access to long-term finance for healthcare in India ( 2013)" , (http://www.pwc.in/publications/publications-2013/enabling-access-to-long-term-finance-for-healthcare-in-india.jhtml) states that 45% of the population travel more than 100 kms to access a higher level of care. To state an example, a daily train from Bathinda to Bikaner ( 365 kms distance) is nicknamed "Cancer Express" to highlight the fact that it is filled with cancer patients travelling far off distance for getting cancer treatment.PwC report points to the Huge Non Communicable Disease Burden in India not being able to cater to by the existing infrastructure :
Cardiac – 50 Million Patients (mere 1050 cardiac centres, adequate to perform about two million angiography procedures), Diabetes – 63 Million Patients,
Cancer
– 1.2 Million new cases every year (
only around 325 comprehensive cancer centres
,)
Stroke
– 0.9 Million cases every year
Renal
– 175,000 transplants required every
year.
India
has a mere 90 PET and CT scanners, 1,300 MRI scanners and around 1,400 CT scanners (above six-slice).
8
Slide9
The Opportunity space for The Atal Medicity – Factor # 1 (contd.)The Atal Medicity is a step towards addressing the need for a minimum 6,50,000 Beds by 2017.The present 1.6 million beds in the country are spread over an estimated 55,000 hospitals which translates to an average of 30 beds (approximately) per hospital. About 42,000 of the hospitals in India are nursing homes with an average bed capacity of 20 to 25 beds. The resultant challenge for India is the need for investment to improve access to both primary and tertiary care. The addition of 6,50,000 beds in India by 2017 will require a capital investment of Rs.1,62,500 crore INR (approximately 26.2 billion USD at the current exchange rates). This translates to more than 50% of India's annual healthcare expenditure. 9
Slide10
The Opportunity space for The Atal Medicity (contd.)FACTOR # 2 : Increasing spend on HealthcareThe Atal Medicity would be benefited by increasing Health care spend.According to Deloitte report 2014 Global health care outlook Shared challenges, shared opportunities (https://www2.deloitte.com/content/www/global/en/pages/life-sciences-and-healthcare/articles/2014-global-health-care-outlook.html) spending on health care in India is estimated to be five percent of GDP in 2013. Total annual health care spending is expected to more than double from 2012-2017, to $201.4 billion, an average annual growth rate of 15.8 percent.Socio – economic factors which are spurring the double-digit growth registered by India's health care industry , include :Increasing sales of generic medicines (under its $5.4 billion policy to provide free generic medicines to the Indian people), Continued growth in chronic therapies, and a greater penetration in rural markets. Heightened health awareness, Increasing affluence,Changing lifestyles resulting in higher incidence of related diseases, Greater penetration of health insurance has also aided the growth in health care spending. The Indian government plans to cover health insurance for 80 percent of the population by 2020 under its Health Insurance Vision 2020 (released in December 2013).
10
Slide11
The Opportunity Space for The Atal Medicity (contd.)Factor # 3 : Fast Expanding Medical Tourism marketThe proposed Infrastructure and location of MGMTIMS would be a big factor to attract Medical Tourism in the region.The global demand for low-cost, sophisticated medical treatments is expected to drive opportunities in the Indian medical tourism market. India has been experiencing an influx of patients from Africa, Commonwealth of Independent States (CIS) countries, the Middle East, Pakistan, Afghanistan, Bangladesh, and Myanmar for organ transplants and orthopaedic, cardiac, and oncology problems. The medical tourism market is expected to expand at a CAGR of 27 percent to touch two fold increase from $1.9 billion in 2011 every second year. 11
Slide12
Encashment of Opportunity – significant revenues clocked by even small Hospitals from small towns .The present Health Infrastructure is characterized by small and medium sized players offering lessthan quality care and still making enormous profits. There are numerous examples of small hospitals in small towns which have an average daily turnover of Rs. 0.5 million by offering a very minimum basic quality of healthcare. - Indira Infertility & Test Tube Center, Udaipur has a yearly turnover of Rs 800 mill. - One of the leading testing laboratories, Dr. Lal Pathlabs has a daily cash collection of Rs. 70 mill. - A small testing laboratory in Dehradun,
Dr. Ahuja's lab ,has a daily cash collection of Rs. 2 mill- Dr. Pandeys Hospital at Bajpur has a daily turnover of Rs. 1 mill through surgeries and other services.
- Prakash
Hospital, Kashipur has a
daily turnover of Rs. 0.5
mill
largely from surgeries.
Ashirwad
Hospital has a
daily turnover of Rs. 0.5
mill
by performing cosmetic surgeries on patients from US and
Europe
12
Slide13
Encashment of Opportunity – The Atal Medicity AdvantageThe Atal Medicity is uniquely positioned to address the opportunities presented due to the following factors : A huge extent of more than 2500 acres land has already been acquired in a strategic location which is well connected to 6 of the most populous states in India. Chairman of the Board is well respected in the field of healthcare and running one of leading blood banks in Asia. One of the directors is recipient of numerous National and state honors for the tremendous amount of dedication in the field of Healthcare. Another director has the distinction of performing more than 1 lac surgeries over the past 35 years and is at present running a very successful healthcare practice in Uttarakhand. Majority of the Board members have global exposure of working in leading MNC organizations .
Promoters have the necessary expertise in managing the local and Governmental regulations having been successfully running Business operations in the area for close to 2 decades.An association with the world class hospital – Queen's Elizabeth, Birmingham, UK is being considered for purposes of drawing upon their rich experience in delivering state-of-the art services, equipment and system support
The world class
2000 beds
Hospital being
established
would
be
equipped with all
modern,
state of the art equipment and instruments to render the best and quality health care
at an affordable cost to one and
all. The
Atal
Medicity would
be setting up
Specialized
Departments
of Medicine and Surgery,
Paediatrics,
Ophthalmology,
Orthopaedics, Physiotherapy
,
Radiology,
ENT
, Dental
,
Obstetrics
and
Gynaecology,
Cardiac, Nephrology
and Oncology etc. to
bridge the enormous gap in supply of expert care in these critical
fields.
During
the second phase of expansion
a dental college of 150 seats and 300 seats nursing college
would be set up along with 400 seats
medical college.
The
Atal
Medicity
will be amongst the largest medical and wellness facility in the world. The Medicity would be a Holistic and wellness destination having a Medical Institution, Medical College, Nursing College, Centre for Ayurveda and alternative medicines and a Wellness/Rejuvenation spa .
13
Slide14
Competitive MatrixResources of all major Hospitals are overstretched. For comparative purposes , we have taken a list of the Best Hospitals in nearby vicinity as per the WEEK NIELSEN Survey 2013 (http://week.manoramaonline.com/cgi-bin/MMOnline.dll/portal/ep/theWeekContent.do?contentId=15507885&programId=1073755753&tabId=7&BV_ID=@@@&categoryId=-209981) Delhi – 190 kms . Major Hospitals in Delhi being :AIIMS – DelhiIndraprastha Apollo Hospitals Sir Ganga Ram Hospital G.B.Pant Hospital Ram Monohar Lohia HospitalMaulana Azad Medical CollegeGurgaon ( Haryana) – 212 kms . Major Hospitals in Gurgaon being :Medanta – The Medicity Max Super Speciality Hospital Fortis Hospital
Chandigarh( Punjab) – 136 kms . Major Hospitals in Chandigarh being :Postgraduate Institute of Medical Education & researchDehradun ( Uttarakhand) – 68 kms. Major Hospitals in Dehradun being :Doon Hospital
Himalayan Hospital
14
Slide15
Competitive Matrix – Long waiting period for consultation and treatment.The Atal Medicity is guided by the philosophy of making healthcare Humane, Affordable to All. The present health system is characterized by overcrowding, long waiting time for treatment, Inadequate care, crumbling infrastructure and indifferent staff. Every large multi Speciality hospital in every city of India is facing a situation of large patient queues waiting to get an appointment with the Doctor and thereafter waiting to get Hospital admission for suggested course of treatment. A few such examples :Synergy Hospital , Dehradun a 120 bed Hospital with a 32,000 sq.ft covered area set up in September 2013 is not able to handle the daily influx of patients. At any given time ,200 patients are waiting in the lobby for appointment .Apollo Hospital , one of India's premier Hospital Chain, has more than thousand people waiting at any given time in the lobby . That being the state where the daily cost of treatment per patient averages Rs. 0.1 Mill.Similar conditions prevail in other premier Hospitals like Medanta Medicity Hospital and Fortis group of Hospitals.India's top referral Hospital, AIIMS has more than ten thousand people waiting around the campus for appointments with doctors and has a 6 months waiting period for any type of surgeries.A recent sting by a news channel , Zee TV, of the conditions of maternity ward of large Delhi Government Hospital , had three pregnant women sharing one bed, out of which one had delivered a premature baby and the rest were waiting for delivery.
15
Slide16
"The Atal Medicity offers attractive returns to investors. Net profit Margin would be 34 % after 5 years of operations"Mr. K.S. Sundar Director (Finance)16
Slide17
Financial snapshot17
Slide18
Revenue Model and Business FinancialsThe Atal Medicity has a robust revenue stream with attractive margins.Hospital revenues would come from 2 main streams – In-Patient and Out-patient.In- Patient Bed Revenue would be categorized into 3 buckets , namely Low ,Mid and Premium range with per patient day charges of INR 500 ,INR 10,000 and INR 75,000 respectively to start with and raised to INR 15,000 and INR 90,000 for Mid and Premium end in the 3rd year of actual operations.In –patient admissions would start from the start of 3rd year ( 25th month) when the first 400 beds would be operational . Bed capacity would be doubled to 600 beds in the next 6 months (31st Month onwards) and finally to 2000 beds by start of 5th year (49th month onwards).
MGMTIMS would clock a total revenue of INR 2,795 crores from in – patients during the first 3 years of actual operations ( Year 3 start to Year 5 end).
Out-patient comprises of OPD and Lab tests. Per day OPD and Lab tests would average from 350 patients during the first 90 days to 3800 by the end of 3rd year of operations ( year 3 start to year 5 end
).
MGMTIMS would clock a total revenue of
INR 121
crores from Out -Patients during the first 3 years of actual operations ( Year 3 start to Year 5 end
).
Staff salary and Hospital consumables constitute the major portion of
Revenue Expenditure
.
Capital expenditure
would be
INR 3,384
crores during the first 5 years( Year 1 start to Year 5 end) . Capital expenditure includes construction costs for the buildings -Hospital , Medical college and staff quarters , Purchase of machinery, instruments, and
Furnitures
.
EBITDA
for the first 3 years
of the actual operations( Year 3 start to Year 5 end) would be
INR 2,638
crores.
Net profit after tax
for the above period would be
INR 317
crores with a Net profit margin of 11
%.
Net Profit Margin increases to 34%
after 5 years
of
actual
operations (Year
3 start to Year 7 end) on
Total net
Sales
of
INR 6,756
crores
during this period.
18
Slide19
Investment snapshotInvestors have sufficient comfort in the form of land and plantation assets held by The Atal Medicity Land assets - 2500 acres land valued at INR 600 crores (US$ 100 m). Plantation Assets – 1,40,000 Teak trees having a present value of Rs. 3000 crores (US$ 500 m) and maturity value of INR 12,000 crores (US$ 2 Billion) in 2024. Other plantation assets are in the form of Guava, Mango , Litchi orchards.Break even point is at the 4th year of the start of construction (2nd year of operations).Total Net Profit after Tax is INR 2,321 crores (US$ 387m ) with a net profit margin of 34% ,on completion of 5 year of operations.Total capital expenditure is
INR 3,384 crores (US$ 564 m) out of which INR 600 crores (US$ 100m) has already been spent by promoters out of their own resources on land acquisition.
Promoters solicit INR
600 crores ( US$ 100m) from private investors towards a significant equity
stake
.
The
rest of the funding,
INR 2,184 (US
$ 364m), would be available from Banks and Financial
Institutions.
19
Slide20
The Atal Medicity – The Robust Value Proposition – SWOT AnalysisStrengthsStrategic Location to 6 most populous states in India.One of the largest land banks in the world. Facilities offer ample scope for scaling up.Sufficient collateral to offer comfort to investors.Management well respected in medical community and having excellent local business knowledge and Global exposure.Excellent track record of meeting financial targets by Group companies over the past 2 decades. Banks have sanctioned further loans during FY 2014.Potential tie ups with leading Global Medical Institutions – Queen Elizabeth Hospital, Birmingham UK.Project offering excellent returns to investors.  WeaknessUncertainty in the political environment. Opportunities Inadequate medical infrastructure.Increased affordability to healthcare due to various factors.Medical Tourism from nearby countries 
Threats Competition from small and medium sized hospitals20
Slide21
21
Slide22
22CONTOUR PLAN
Slide23
23PHASE 13 Km main internal road.Bridge connecting State Highway No. 57.Main Hospital (500 beds).Senior citizen housing (500 units).Budget Hotel 1 (300 Rooms).Housing for Medical Staff.
Slide24
24PHASE 2Arterial internal roads.Bridge connecting Chakarata road.Main Hospital (500+500 beds).Senior citizen housing (500+1500 units).Five star hotel (300 rooms).Budget Hotel 2 (400 rooms).Housing for Medical Staff.Medical College.Para Medical College.Nursing College.Golf course.
Slide25
25PHASE 3Arterial internal roads.Main Hospital (500+500+500 beds).Senior citizen housing (500+1500+1500 units).Budget Hotel 3 & 4 (400 rooms each).Housing for Medical staff.Amusement Park, Commercial & Cultural Center.Mini INDIA project.Premium housing.Lake development.Parking area development.
Slide26
Thank YouFor Further Information :Contact:Dr. Umang Sahai – CMDcmd@mgmtims.orgMobile - +91-9873383940 & +91-9999656698Mr. K.S.SundarDirector Financefinance@mgmtims.orgMobile - +91-9940057766Website : www.mgmtims.org26
---