Psalm 22: PowerPoint Presentation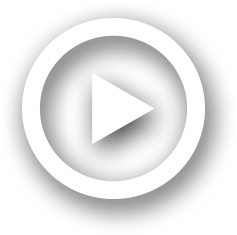 Description
The Crucified Messiah. Robert C. Newman. Introduction. Jesus. '. cry of desolation from the cross:. ". My God, my God, why have you forsaken me?. ". What does it mean?. Psalm 22 gives us insight here.. ID: 550058
Embed code:
Download this presentation
DownloadNote - The PPT/PDF document "Psalm 22:" is the property of its rightful owner. Permission is granted to download and print the materials on this web site for personal, non-commercial use only, and to display it on your personal computer provided you do not modify the materials and that you retain all copyright notices contained in the materials. By downloading content from our website, you accept the terms of this agreement.
Presentations text content in Psalm 22:
Slide1
Psalm 22:The Crucified Messiah
Robert C. Newman
Slide2
Introduction
Jesus
'
cry of desolation from the cross:
"
My God, my God, why have you forsaken me?
"
What does it mean?
Psalm 22 gives us insight here.
The psalm was fulfilled in Jesus in a most notable and striking way!
We will go thru the psalm section by section, explaining as we go.
Slide3
Psalm 22:1-2
1 (NIV) My God, my God, why have you forsaken me? Why are you so far from saving me, so far from the words of my groaning?
2 O my God, I cry out by day, but you do not answer, by night, and am not silent.
Slide4
Psalm 22:1-2
Jesus is abandoned by God
His prayers are not answered
Daytime: on the cross
Night-time: Gethsemane, arrest, trial
Slide5
Psalm 22:3-5
3 (NIV) Yet you are enthroned as the Holy One; you are the praise of Israel.
4 In you our fathers put their trust;
they trusted and you delivered them.
5 They cried to you and were saved;
in you they trusted and were not disappointed.
Slide6
Psalm 22:3-5
Jesus doesn
'
t charge God with wrongdoing in not answering him, as Job does.
Instead, he recites the experiences of God's people.
Slide7
Psalm 22:6-8
6 (NIV) But I am a worm and not a man,
scorned by men and despised by the people.
7 All who see me mock me;
they hurl insults, shaking their heads:
8 "He trusts in the LORD; let the LORD rescue him. Let him deliver him, since he delights in him."
Slide8
Psalm 22:6-8
Jesus wonders:
Does he qualify for an answer in this humiliating situation?
Being put to death for crimes?
Which we now understand to be ours?
Mocked by Jews & Gentiles alike?
Their mockery is vividly pictured
But even the mockery admits that Jesus trusts God!
Slide9
Psalm 22:9-10
9 (NIV) Yet you brought me out of the womb; you made me trust in you even at my mother's breast.
10 From birth I was cast upon you; from my mother's womb you have been my God.
Slide10
Psalm 22:9-10
Jesus recalls that God has, in fact, always helped him, even from the very time of birth
Probably referring to his rescue from Herod
Slide11
Psalm 22:11
11 (NIV) Do not be far from me,
for trouble is near
and there is no one to help.
Slide12
Psalm 22:11
Jesus renews his cry for help.
He will now begin to elaborate his distress and lack of help.
Slide13
Psalm 22:12-13
12 (NIV) Many bulls surround me;
strong bulls of Bashan encircle me.
13 Roaring lions tearing their prey
open their mouths wide against me.
Slide14
Psalm 22:12-13
Jesus characterizes his adversaries as bulls and lions, both ferocious animals with superhuman strength.
Perhaps he is including demonic forces here.
Slide15
Psalm 22:14-15
14 (NIV) I am poured out like water,
and all my bones are out of joint.
My heart has turned to wax;
it has melted away within me.
15 My strength is dried up like a potsherd, and my tongue sticks to the roof of my mouth; you lay me in the dust of death.
Slide16
Psalm 22:14-15
Jesus describes his physical helplessness:
No strength
Body stretched on the cross
Agonizing thirst
Humiliating death
Slide17
Psalm 22:16-18
16 (NIV) Dogs have surrounded me;
a band of evil men has encircled me,
they have pierced my hands and my feet.
17 I can count all my bones;
people stare and gloat over me.
18 They divide my garments among them
and cast lots for my clothing.
Slide18
Psalm 22:16-18
Jesus describes his enemies: dogs, evildoers
Pierced hands and feet
Liberals try hard to get around this.
'
Count bones
'
fits stretching on cross
'
Gaze
'
shows mockery, shame
Person is crucified naked.
Clothing divided
Victim won
'
t be using it again.
Slide19
Psalm 22:19-21
19 (NIV) But you, O LORD, be not far off;
O my Strength, come quickly to help me.
20 Deliver my life from the sword,
my precious life from the power of the dogs.
21 Rescue me from the mouth of the lions; save me from the horns of the wild oxen.
Slide20
Psalm 22:19-21
Jesus makes his final plea to God.
He ends with strong confidence that the Lord has heard him and will answer.
Slide21
Psalm 22:22-24
At this point, the whole atmosphere of the psalm changes:
Prayer for deliverance (vv 1-21)
Psalm of praise (vv 22-31)
The speaker:
previously dying in agony
now living in victory
formerly surrounded by enemies
now in the presence of God and his people
Slide22
Psalm 22:22-24
22 (NIV) I will declare your name to my brothers; in the congregation I will praise you.
23 You who fear the LORD, praise him!
All you descendants of Jacob, honor him!
Revere him, all you descendants of Israel!
24 For he has not despised or disdained
the suffering of the afflicted one;
he has not hidden his face from him
but has listened to his cry for help.
Slide23
Psalm 22:22-24
Jesus calls on his
'
brothers
'
to praise God.
The scene is some sort of assembly:
Perhaps heavenly
More likely (see further) an earthly scene at his second coming
Slide24
Psalm 22:25-26
25 (NIV) From you comes the theme of my praise in the great assembly;
before those who fear you will I fulfill my vows.
26 The poor will eat and be satisfied;
they who seek the LORD will praise him
–
may your hearts live forever!
Slide25
Psalm 22:25-26
Jesus is here pictured as praising God in a temple scene
A banquet
Apparently the culmination of a vow-offering
Guests are invited to share in eating the offerings, here pictured as a great assembly of those who are humble and fear God.
They will live forever!
Slide26
Psalm 22:27-29
27 (NIV) All the ends of the earth
will remember and turn to the LORD,
and all the families of the nations
will bow down before him,
28 for dominion belongs to the LORD
and he rules over the nations.
29 All the rich of the earth will feast and worship; all who go down to the dust will kneel before him
–
those who cannot keep themselves alive.
Slide27
Psalm 22:27-29
The results of Jesus
'
death and rescue are here pictured.
It will be remembered all over the earth
It will cause many to turn to God:
Some from every tribe and nation
Both rich and poor
Slide28
Psalm 22:30-31
30 (NIV) Posterity will serve him;
future generations will be told about the Lord.
31 They will proclaim his righteousness
to a people yet unborn
–
for he has done it.
Slide29
Psalm 22:30-31
The result will be a new
'
seed
'
A new people
Those who can be called God
'
s children
These children will spread the message far and wide, and also to future generations.
Slide30
Conclusions
Look at the striking fit of Psalm 22, written centuries before the coming of Jesus, to the details of his death!
Look at the results it has already produced!
Look at the suffering Jesus went through, not because he couldn
'
t have avoided it, but because he loved us and suffered to rescue us from our sin and deserved punishment!
Slide31
Conclusions
Look at Jesus
'
example of patient trusting in God, recalling God
'
s faithfulness rather than complaining or doubting.
May we cast ourselves upon him, so that we can do the same in our troubles.
Slide32
The End
We are saved by
The Crucified Messiah!
---