The Rise of Ransomware PowerPoint Presentation, PPT - DocSlides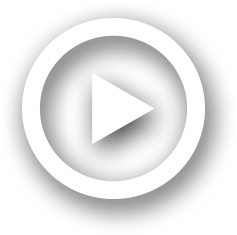 Description
in Healthcare:. New Threats, Old Solutions. Chuck Kesler – CISO, Duke Health. Jon Sternstein – Stern security. 22. nd. NCHICA Annual. Conference. August 2016. Introductions. Chuck Kesler. Chief Information Security Officer, Duke Health. ID: 539754
Direct Link:
Embed code:
Download this presentation
DownloadNote - The PPT/PDF document "The Rise of Ransomware" is the property of its rightful owner. Permission is granted to download and print the materials on this web site for personal, non-commercial use only, and to display it on your personal computer provided you do not modify the materials and that you retain all copyright notices contained in the materials. By downloading content from our website, you accept the terms of this agreement.
Presentations text content in The Rise of Ransomware
Slide1
The Rise of Ransomwarein Healthcare:New Threats, Old Solutions
Chuck Kesler – CISO, Duke HealthJon Sternstein – Stern security
22
nd
NCHICA Annual
Conference
August 2016
Slide2
Introductions
Chuck KeslerChief Information Security Officer, Duke HealthPrior to Duke, led Symantec's Security Advisory Services team in the USNCHICA Board Member30 years of IT technical and management experience
Slide3
Introductions
Jon SternsteinFounder & Principal Consultant at Stern SecurityFormer Healthcare Security OfficerCo-chair of NCHICA Security WorkgroupSANS Institute – MentorSANS 560: Network Penetration Testing and Ethical Hacking
Slide4
Agenda
Overview of the ransomware threat in healthcareAnatomy of an attackApplying old solutions to this new problemIs it a breach?
Slide5
What is ransomware?
Malware that extorts a user or organization by encrypting files until a ransom is paidVariants have been observed for several years, but are becoming increasingly sophisticatedThe ransoms demanded may range from a few hundred to thousands of dollars, and often must be paid in BitcoinAccess is usually restored after the ransom is paid
Slide6
Ransomware Isn't New
In 2012, a Symantec report estimated that a single ransomware command & control server could yield $33,600 per day in ransomsIn 2014, the Town of Greenland, New Hampshire had an ransomware attack that resulted in the loss of 8 years worth of electronic records In 2015, the FBI received more than 2,400 ransomware complaints, which totaled $25M in damagesIndividuals are also being targeted
Slide7
How do these infectionsoccur?
Phishing (link clicks and attachments)Drive-by-downloads (e.g. from malicious advertisements)Web server vulnerabilitiesCommon denominators:missing patches, poor access controls
7
Slide8
Why is ransomware so effective?
Organizations that aren't prepared to respond are intimidated into taking quick and possibly rash actionInability to contain a spreading attack forces systems to be taken offlineLack of good backups and contingency plans forces organizations to consider paying ransomsSometimes, even the backups have been compromised
8
Slide9
Healthcare in thecrosshairs
Hollywood PresbyterianMedStarKentucky Methodist HospitalChino Valley Medical CenterDesert Valley HospitalAlvarado Hospital Medical CenterKing's Daughters' Health
9
HealthcareIT
News Survey of Hospitals: How many ransomware attacks have targeted your organization in the last 12 months? 75% have had at least one.
Slide10
EVOLVING RANSOMWARE THREATS
Spreading via server vulnerabilities (MedStar)Attackers using 0-day vulnerabilitiesPotential for a coordinated, time-delayed attackPotential for data breach
Slide11
So, is it a breach?
Slide12
IS It a Breach?
HHS recently released guidance that provides guidelines for ransomware breach analysis and reporting:http://www.hhs.gov/sites/default/files/RansomwareFactSheet.pdf"Part of a deeper analysis should involve assessing whether or not there was a breach of PHI as a result of the security incident. The presence of ransomware (or any malware) is a security incident under HIPAA that may also result in an impermissible disclosure of PHI in violation of the Privacy Rule and a breach, depending on the facts and circumstances of the attack."
Slide13
IS It a Breach?
"When electronic protected health information (ePHI) is encrypted as the result of a ransomware attack, a breach has occurred because the ePHI encrypted by the ransomware was acquired (i.e., unauthorizedindividuals have taken possession or control of the information), and thus is a "disclosure" not permitted under the HIPAA Privacy Rule.Unless the covered entity or business associate can demonstrate that there is a "...low probability that the PHI has been compromised," based on the factors set forth in the Breach Notification Rule, a breach of PHI is presumed to have occurred. The entity must then comply with the applicable breach notification provisions…"
Slide14
IS It a Breach?
Some considerations for a Ransomware breach analysis:What ransomware variant was involved?Does that variant have a history of data exfiltration?If a new variant, work with security researchers to determine its behaviorLook at network logs and file access audit trails to determine if there is evidence of data exfiltrationAlso consider the impact to data integrity and availabilityThoroughly document your findings
Slide15
Anatomy of an Attack
Slide16
Ransomware in healthcare
Methodist Hospital (Kentucky)Declared State of EmergencyShut down all workstationsAttackers demanded $1600 (4 bitcoins)Back to paper for 5 days
Slide17
Ransomware in healthcare
Hollywood Presbyterian Medical CenterPaid $17,000 (40 bitcoins) to regain accessSystems were down for 10 daysBack to paper recordsSome patients redirected to other hospitals
Slide18
Technical Analysis
Technical overviewDeliveryExecutionEncryptionPaymentDecryption
Slide19
Malicious Document
InfectionEnabling Macros = InfectionRuns in memoryGrabs complete malware from InternetDeletes traces of itself
Slide20
Malicious Communication
CommunicationConnects to Command & Control using a Domain Generation AlgorithmExample: On August 29th, 2016 use YYISIEJAOOO.COMGets Encryption KeysDetermines CostGets Ransom Note
Slide21
Malicious activity
ExecutionDeletes Volume Shadow CopiesAdds itself to StartupEncrypts filesEncrypts network sharesDelivers Ransom Note
Slide22
To Pay or not to Pay
BitcoinsAnonymous PaymentBuy Bitcoin @ CoinbaseReceive decryption softwareMust purchase for each infected machineWill you get your files back?
Slide23
Ransomware in healthcare
Kansas Heart HospitalMay 2016Paid ransom, but didn't get decryption keysMalware authors demanded second paymentHospital refused to pay second ransom
Slide24
Ransomware breaches
Encrypts and Steals DataChimera Ransomware - 2015Crysis Ransomware - 2016Reportable Breach
Slide25
Ransomware spreads
It's not just Windows anymore! Official "Transmission" BitTorrent client for Macs was infectedSigned with valid certificateApple revoked certificate
Slide26
Ransomware Malvertising
March 2016Affected sites: MSN, BBC.com, the New York Times, AOL, Newsweek and more.Malicious advertisementsCriminal acquired ad domains after they expired
Slide27
Old Solutions for New Problems
Slide28
Solutions
Implement Security Best PracticesNothing new here – same practices apply to ransomwareBasic concepts: protect, detect, respond, and recoverSANS 20 Critical Security Controls https://www.sans.org/critical-security-controls
Slide29
Protect
Application WhitelistingCan completely prevent ransomwareOnly allow known good applicationsCaveat: you have to know what apps you want to allow, which can be difficult in a dynamic environment
Slide30
Protect
Patching – operating systems, Office, Adobe, browsers, etc.Remove unnecessary softwareWeb filteringBlock suspicious attachmentsBlock/whitelist Office macrosNetwork share access controls – minimize write permissions!Much more…
Slide31
Protect
Backup Important FilesMust test data recoveryHIPAA requirementData backup plan (R) § 164.308(a)(7)(ii)(A)Data backup and storage (A) § 164.310(d)(2)(iv)
Slide32
Detect & Respond
Intrusion detection & preventionIdentify potential "command & control" communicationsAutomatically drop traffic to known bad actorsNeed 24x7x365 coverage for monitoring and response, which can be a huge challenge for smaller organizations
Slide33
Detect & ResPond
Awareness – don't forget about Layer 8!Make sure users and IT personnel can recognize the signs of a ransomware attack and know what to do if one occursSuccessfully containing a ransomware attack hinges on quick recognition and reporting of the issue
Slide34
Respond & Recover
Be prepared!Assume the worst may happenHave cybersecurity insurance in placeIdentify those who need to be involved in managing a significant incidentPractice with tabletop exercisesDecide and document how decisions will be made about paying ransomsHave a Bitcoin account readyKnow your local FBI and law enforcement contactsReport ransomware attacks to the FBI via www.ic3.gov
Slide35
Respond & Recover
Basic steps for incident response still apply for ransomware:Contain the spread of the ransomwareEradicate the ransomware from affected systemsRestore affected systems and data to return to normal operationsPerform a post-incident review, including breach analysisDocument lessons learned and implement improvements
Slide36
Help! We have Ransomware… Now What?!
Slide37
Ransomware Help
Home SolutionsPCCryptoPrevent softwareMac - Application Whitelisting: Google's Santa Project - Firewall: Little Snitch
Slide38
RansomWare Help
NoMoreRansom.orgMaster ListLists ways to decrypt files (if available)https://goo.gl/VnAjsn
Slide39
Q&A
Slide40
References and Backup Slides
Slide41
references
Methodist Hospital Declares State of Emergencyhttp://krebsonsecurity.com/2016/03/hospital-declares-internet-state-of-emergency-after-ransomware-infection/Hollywood Presbyterian Medical Center pays ransomhttp://www.computerworld.com/article/3034736/security/hospital-pays-17k-ransom-to-get-back-access-to-encrypted-files.htmlhttp://www.theregister.co.uk/2016/02/18/la_hospital_bitcoins/http://arstechnica.com/security/2016/02/hospital-pays-17k-for-ransomware-crypto-key/Kansas Heart Hospital asked to pay two ransomshttp://www.networkworld.com/article/3073495/security/kansas-heart-hospital-hit-with-ransomware-paid-but-attackers-demanded-2nd-ransom.htmlMalicious Advertisements on major news siteshttp://www.bbc.com/news/technology-35821276Evolution of ransomwarehttp://arstechnica.com/security/2016/04/ok-panic-newly-evolved-ransomware-is-bad-news-for-everyoneBrian Krebs – Krebs on Security bloghttp://krebsonsecurity.com/tag/ransomware/Google's Santa Projecthttps://github.com/google/santa
Slide42
references
Ransomware that encrypts and Steals Data – Crysishttps://www.eset.com/us/resources/detail/new-ransomware-threat-crysis-lays-claim-to-teslacrypt-s-former-turf/Ransomware Master Listhttps://docs.google.com/spreadsheets/d/1TWS238xacAto-fLKh1n5uTsdijWdCEsGIM0Y0Hvmc5g/pubhtml#Ransomware Prevention Tipshttps://sternsecurity.com/blog/ransomware-prevention-tipsThe Complete Ransomware Guidehttps://blog.varonis.com/the-complete-ransomware-guideUS CERT advisoryhttps://www.us-cert.gov/ncas/alerts/TA16-091ASamSamhttp://blog.talosintel.com/2016/03/samsam-ransomware.htmlRansomware exploiting Jboss vulnerabilitieshttp://www.deependresearch.org/2016/04/jboss-exploits-view-from-victim.htmlLockyhttps://nakedsecurity.sophos.com/2016/02/17/locky-ransomware-what-you-need-to-know/CryptoPreventhttps://www.foolishit.com/cryptoprevent-malware-prevention/
Slide43
Protect
Endpoint ProtectionStarts traditional signature-based anti-virus, but much moreAlso validate files with behavioral and reputational techniquesHost-based firewalling and intrusion detection/preventionMany endpoint protection features may not be enabled by default – enable them!Won't prevent, but can help contain and eradicate a ransomware attack
Slide44
Protect
PatchingCritical operating system patches (yes, Mac & Linux too!)Web serversWeb browsersOffice applicationsFlash, Silverlight, Quicktime, and other similar browser pluginsExtra credit: remove Flash, Silverlight, etc. if not needed, or consider using plugins that selectively block ads and Flash content
Slide45
Protect
Email FilteringSpam controlURL re-writingVirus scanningBlock suspicious attachments: .exe, .jar, .scr, .bat, .aru, .cmd, .vbs, .7z,.ex, .ex_, .ex1, .pif, .application, .gadget, .com, .hta, .cpl, .msc, .vb, .vbe, .js, .jse, .ws, .wsf, .wsc, .wsh, .ps1, .ps1xml, .ps2, .ps2xml, .psc1, .psc2, .scf, .lnk, .inf, .reg, .docm, .dotm, .xlsm, .xltm, .xlam, .pptm, .potm, .ppam, .ppsm, .sldm, .msi, .msp, .mst
Slide46
Protect
Limit permissions on network sharesEnsure that only those who need access to shares have accessWrite permissions should be strictly limitedDiscontinue the use of any world-writeable shares!Keep in mind that ransomware can affect cloud-based file sharing services too
Slide47
Protect
Network segmentationAvoid flat internal networksCreate zones where systems with similar security profiles are groupedRequire traffic between zones to flow through firewallsMonitor for malicious traffic between zonesImplement using Virtual Routing and Forwarding (VRF) technologyCaveat: requires sophisticated network engineering and knowledge of application data flows
---